TASTEMAKER SERIES: KELLY TALAMAS
Former Editor in Chief of Vogue Latin America, now co-founder of Latinness, Kelly has a seasoned eye for style - so her intimate beachside wedding was bound to be one to remember.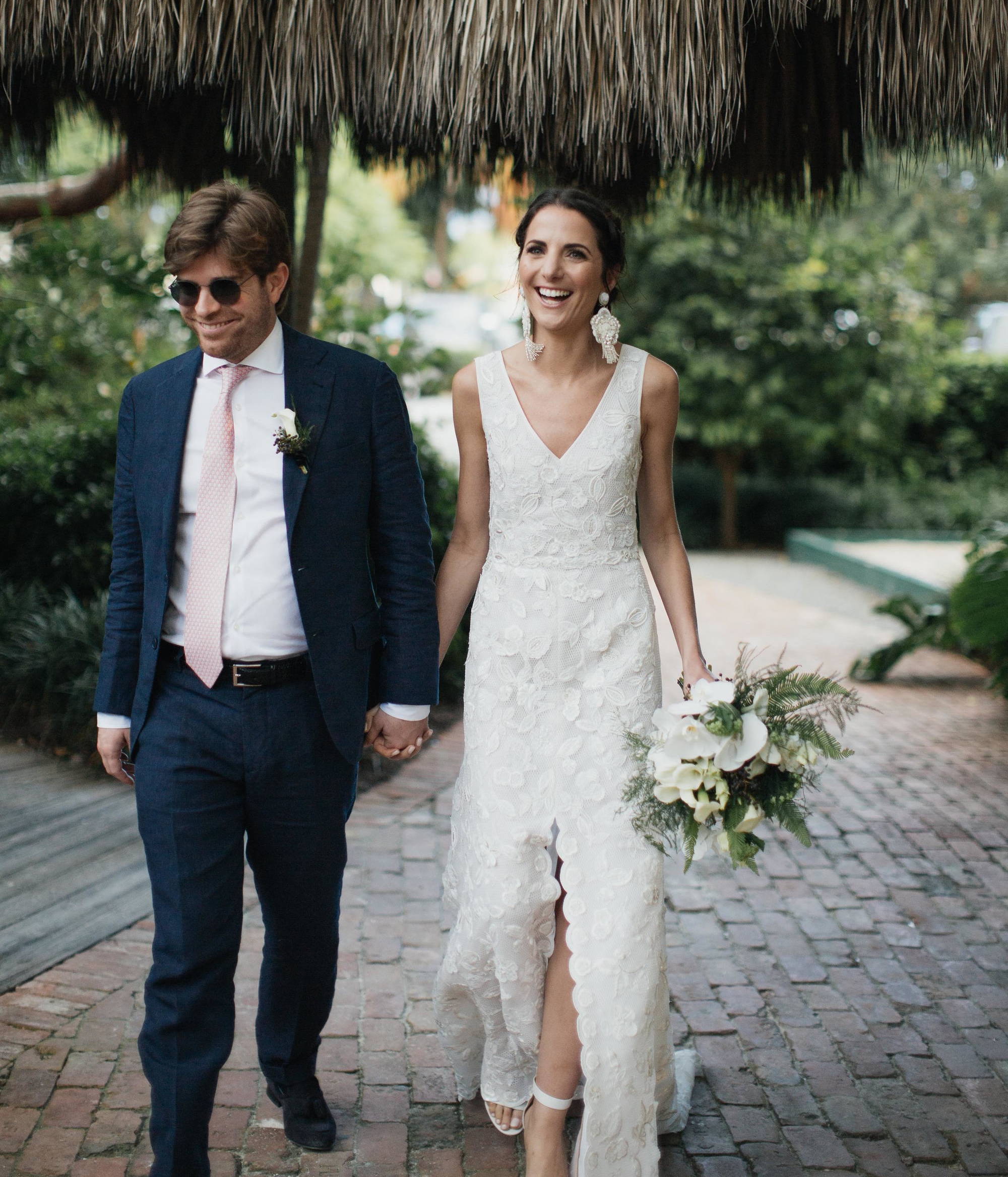 Read on to discover her early days in the editorial world, how curiosity still ignites her professional journey, and the special story behind her wedding dress, custom-made by Carolina Herrera.
1
What inspired you to start in the fashion editorial world?
From a young age I loved both fashion and writing, each independently, but never considered a career that combined the two until my freshman year at University. I used to read magazines cover to cover, then rip out the pages I was most inspired by to decorate my dorm room walls. I took a writing class that I thoroughly enjoyed around the same time. I always thought I'd go into Advertising, but when it came time to choose my career path, journalism felt more appropriate.

On summer breaks, I sought out local internships at media companies, such as MTV Networks and Ocean Drive Magazine. A lot of them were more PR-focused, but it was a way to get my foot in the door. They also helped solidify my decision to follow through with journalism. When I graduated, one of those internships turned into a full time job, and little by little I worked my way up in the industry.

2
As ex-Editor in Chief of Vogue Mexico & Latin America, you've gotten to know many latin designers and brands - what would you say sets them apart?

 

There's a certain elegance and sophistication to fashion in Latin America, yet without too much seriousness. It's impossible to sum up in one general description because it's such a vast region, but broadly speaking, Latins approach fashion much like they approach life– in a joyful way. They experiment freely with color, volume and texture.




The region is rich with tradition and artisanal craftsmanship, which provides a lot of inspiration for creatives. There's a new wave of Latin designers taking cues from this history, yet translating it in a non obvious way in their collections.

 
3
You recently launched Latinness, an editorial website that explores Latin America through the eyes of local creatives. Could you share the inspiration behind it? What would you say gives you the most joy about this venture?


My partner Cristina Cabarcos and I had the idea of creating a platform that encompasses the entirety of our Latin identity as a region, which we felt was missing in the media world. We both met while working in the fashion industry (she was at CHANEL and I at Vogue) and bonded over our shared Cuban backgrounds. Then, we eventually both ended up living in Bogota for personal reasons.
While we're often lumped together, every country in Latin America has its individual history, culture and customs, all of which contribute to its distinctive identity. Our goal at Latinness is to emphasize this rich diversity and showcase the countless expressions and manifestations of "latinness" through a creative lens by telling the stories of talented Latin creators.
As a journalist, I'm curious by nature, so what I would say brings me the most joy is discovering so many interesting projects, meeting new creatives and delving into their stories and their backgrounds. I'm constantly learning more about our region, its cultures and destinations through our interviews and features.
"
Latins approach fashion much like they approach life– in a joyful way. They experiment freely with color, volume and texture.
"
4
You got married a few years ago, and every detail of your wedding feels super relevant todayy- tell us about the concept behind it!

 



Thank you so much! I knew I wanted a beach wedding long before we started planning ours. I had attended a party in Mexico years before in which the night ended with a concert on the beach. Everyone was dancing barefoot in the sand– it was magical. I grew up on the beach, so for me, that palpable carefree energy was what I imagined on my wedding day– a beautiful outdoor venue surrounded by people I love, good music and my feet in the sand.




We chose Islamorada because it was close enough to my hometown Miami, but felt like a tropical refuge from the city and offered the destination vibe we were looking for. We had a lot of guests coming in from out of town, so we wanted them to discover something different and unique to Florida. Plus, the Florida Keys held some personal significance for my husband and I, since we had both, coincidentally, spent a few summers there as children.




We both wanted something small and unpretentious where the focus was on celebrating love and having a good time. The venue we chose was perfect for that– near the water, on the sand, with very typical local decor. We even insisted on bypassing a wedding cake and opting for local key lime pie— our favorite dessert!




I turned to Latin American craftsmanship for decor and gift bags. I brought Wayuu hats and hand woven sandals from Colombia. Our menus and invitations were illustrated by a Mexican artist named Patricia Hugues, and we had personalized hand painted maracas on the table from El Salvador.
5

What were the highlights of hosting a beach-side wedding?

 

You don't need to dress up nature! We opted for minimal decor and really relished in the local vibe. I also loved that it inspired such a carefree, relaxed mood because there's nothing worse than feeling uptight and uncomfortable at a wedding. Because it was on the beach, the wedding started early, with afternoon cocktails that ended in late night dancing. The day seemed to last forever, and I loved that.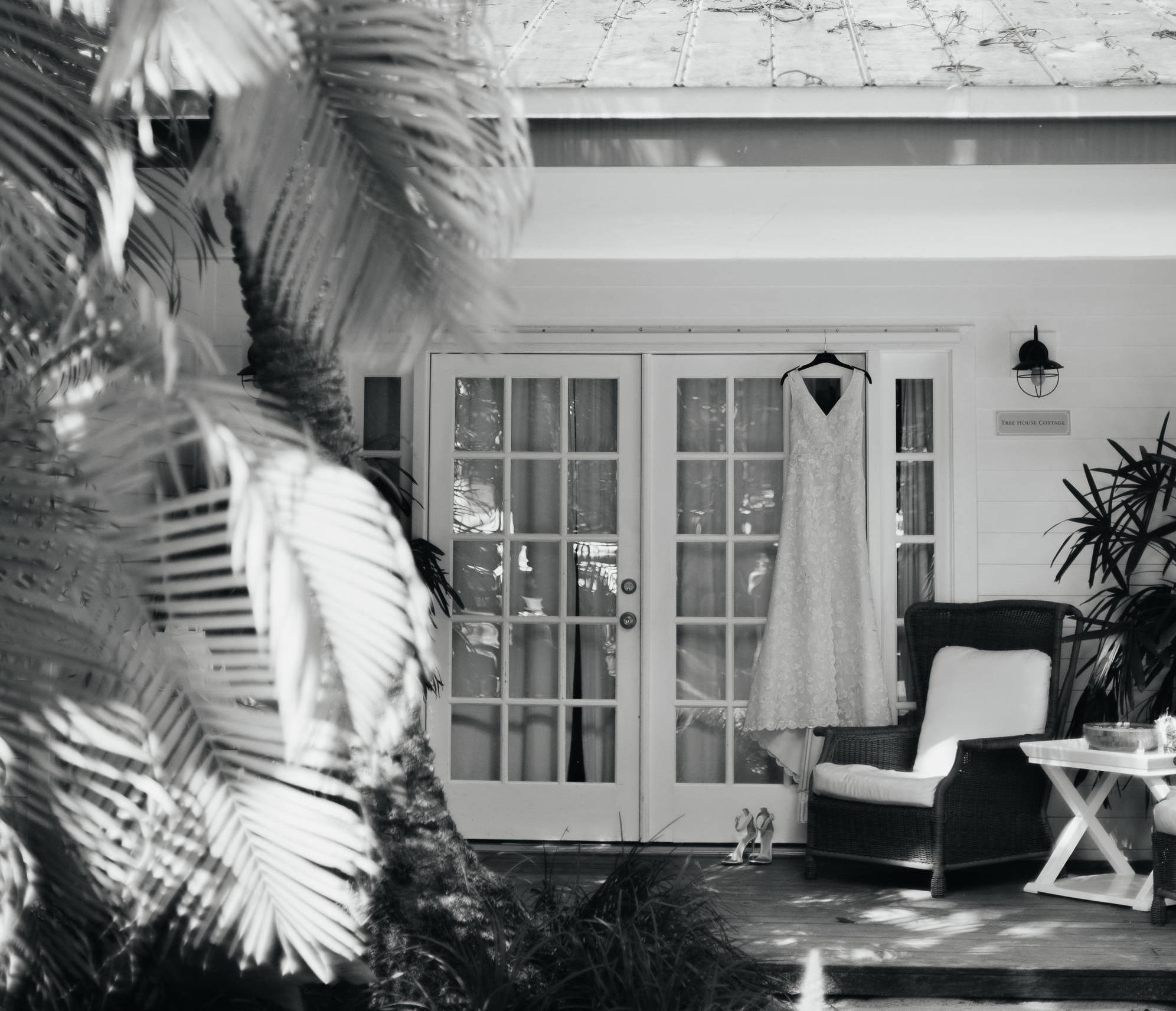 6

Given your fashion background, choosing the dress might not have been easy. Tell us more about the process, and of course, the dress!

 

I first tried to go the traditional route and try on dresses at a bridal store. While I found a few that I liked, it felt very impersonal. I'd look up the brands I liked on social media and found so many images of other brides wearing the same dress. That being said, the experience did help me understand what type of dress I was looking for and best suited me.  

 

I was fortunate enough to work in fashion at the time. When I announced my engagement, I received a congratulatory note and gift from Carolina Herrera, which inspired me to set up a meeting. From the minute I stepped into her office, I knew I'd design the dress with her. She received me personally, we discussed over coffee what I was looking for and what type of wedding we were planning. Her team was so attentive to every detail. It was a once in a lifetime opportunity that I still feel so fortunate to have experienced. What's even more special is that not only is Mrs. Herrera herself Latin, I also had the opportunity to work with Dominican designer Fernando Garcia, who was briefly working on the Herrera design team at the time.

 

I went for something very feminine and timeless. They took into consideration our beach venue and created a dress I would feel comfortable in throughout the day. As a surprise, my initials were sewn into the dress with a little blue bow for my something blue.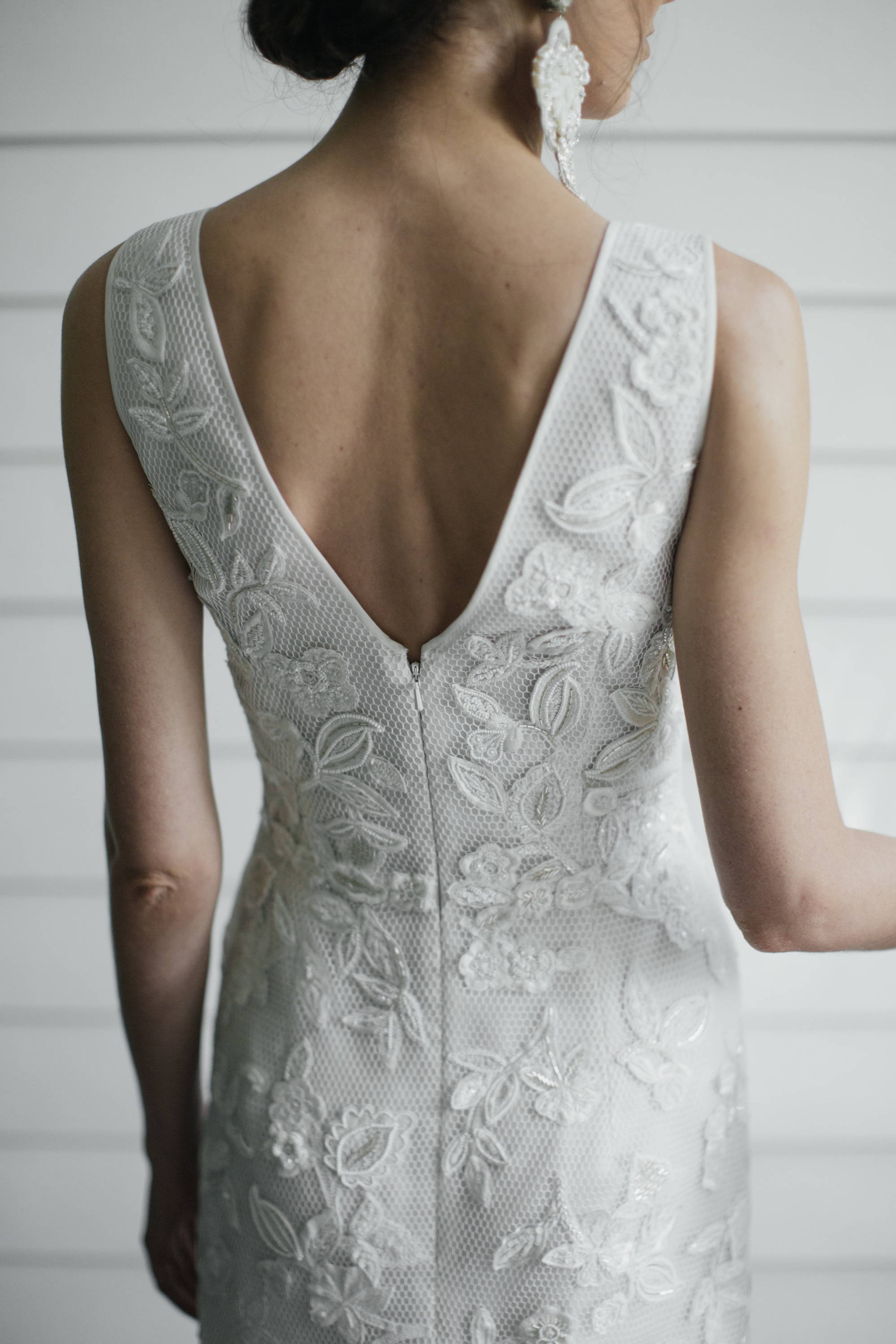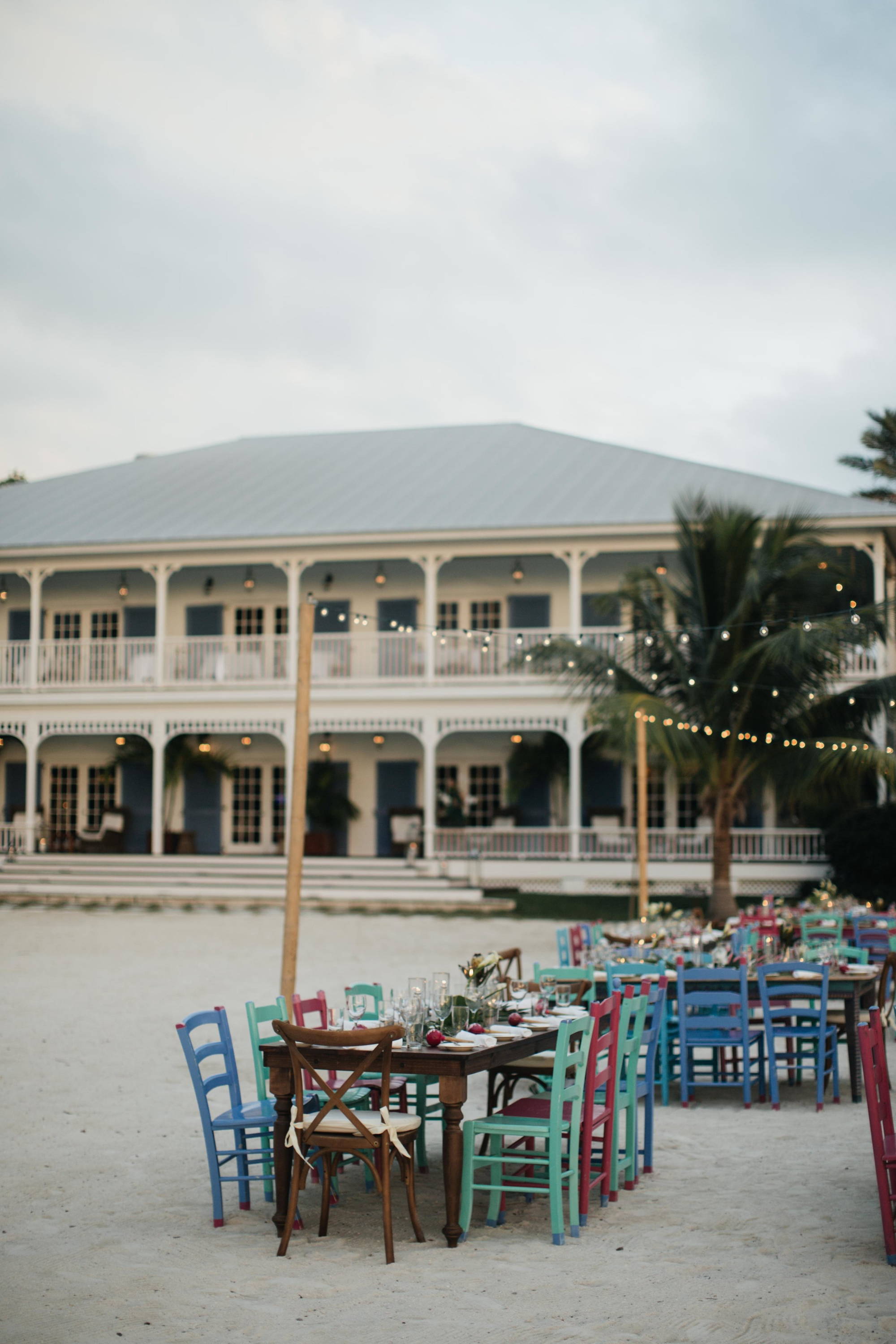 7

What would your ideal dinner party look

- and sound - like?

 

Somewhere in nature, whether on the beach, in a garden or a cozy spot in the mountains. I love an intimate dinner with no more than 10 people. We'd start off with a sunset cocktail with a view, then move to dinner where nature serves as the backdrop and table decor that pulls from the local environment. I love dinner parties with easy menus, comfort food even, I find it makes people feel more at ease and is part of the experience– fresh fish tacos if it's on the beach, maybe a barbecue if in the garden or fondue in the mountains. My playlists are pretty mixed, so it might sound anything like Frank Sinatra and Fleetwood Mac to the Roots and Damian Marley or the Strokes with some J. Balvin for late night.