REGISTER FOR THE EXTRAORDINARY
Usually it's not until we get engaged that we start thinking about homeware in a whole new way -- more elevated, more thoughtful, maybe even more risqué. We are transforming the wedding registry process, from being outdated and often overwhelming, to a bespoke and exciting experience.
---
The standout services that will make your registry experience exceptional.
Personalized Curation
We understand that making a selection can be difficult and overwhelming. With our bespoke curation service, our team of experts will guide you through the registry selection process. Email us here to set up an appointment.
Product Customization
We like to think we bring the idea of 'tailor-made' to new heights. Be it adding a thoughtful monogram to your linen napkins, or customizing the back of your dinnerware set with your wedding date, we offer customization options that will make your pieces feel extra special.
Selection Flexibility
We offer complete flexibility when it comes to the final selection of pieces. Your gifts will be accounted for in the form of credit, which you will then use to make your final selection.
Individual Support
We'll be your second pair of eyes on all things registry so you can focus on being present in this special time. We will let you know if you are running low on available gifts, make product suggestions, and offer any support you need throughout the completion of your registry.
---
BESPOKE REGISTRY CONSULTATION
After a deep understanding of the client's needs and aesthetics, we guide our couples through the selection process. Through our bespoke service, our team curates several unique tabletop and accessories recommendations, along with possible customization options.
Email us here for pricing information.
Initial Consultation
Schedule an initial consultation with our experts to review desired aesthetics and dinnerware needs.
Client Selection
Browse our selection and begin adding items to registry. This will enable our expert to better understand client's aesthetics.
Tableware Presentation
Our team will review selection and present the client with 2 formal and 2 informal tableware options. These will include a curation of dinnerware, glassware and flatware.
Presentation Review
Client and team will review the presentation to narrow down the selection and discuss needs for changes and/or additional alternatives.
Final Tableware Presentation
The team will present a final round of options, including linen recommendations and complementary table accessories such as vases and serving pieces.
Finalize Selection
The client will finalize selection. Our team will add the pieces to the registry and arrange them based on client's preference.
---
The following are examples of tablescapes we have curated for clients.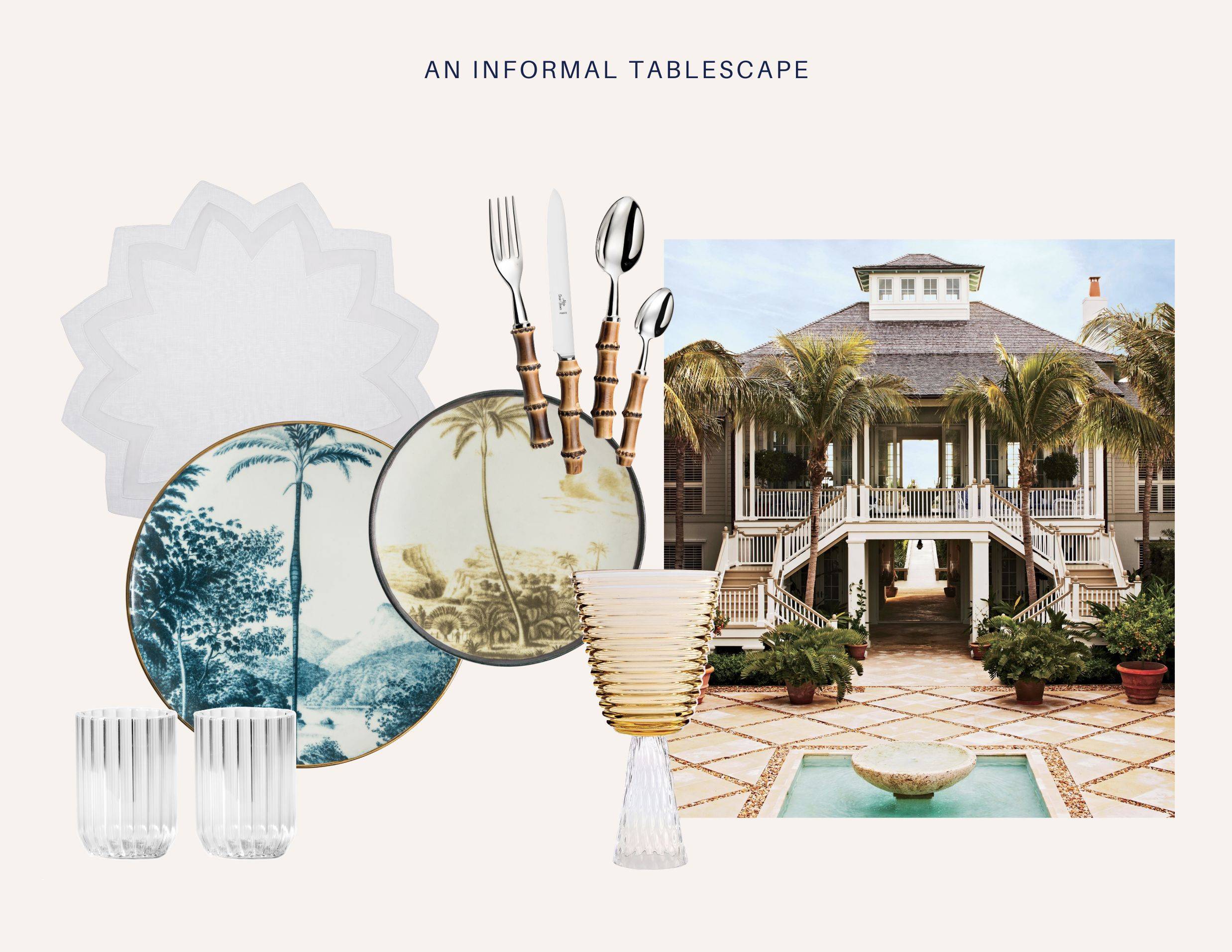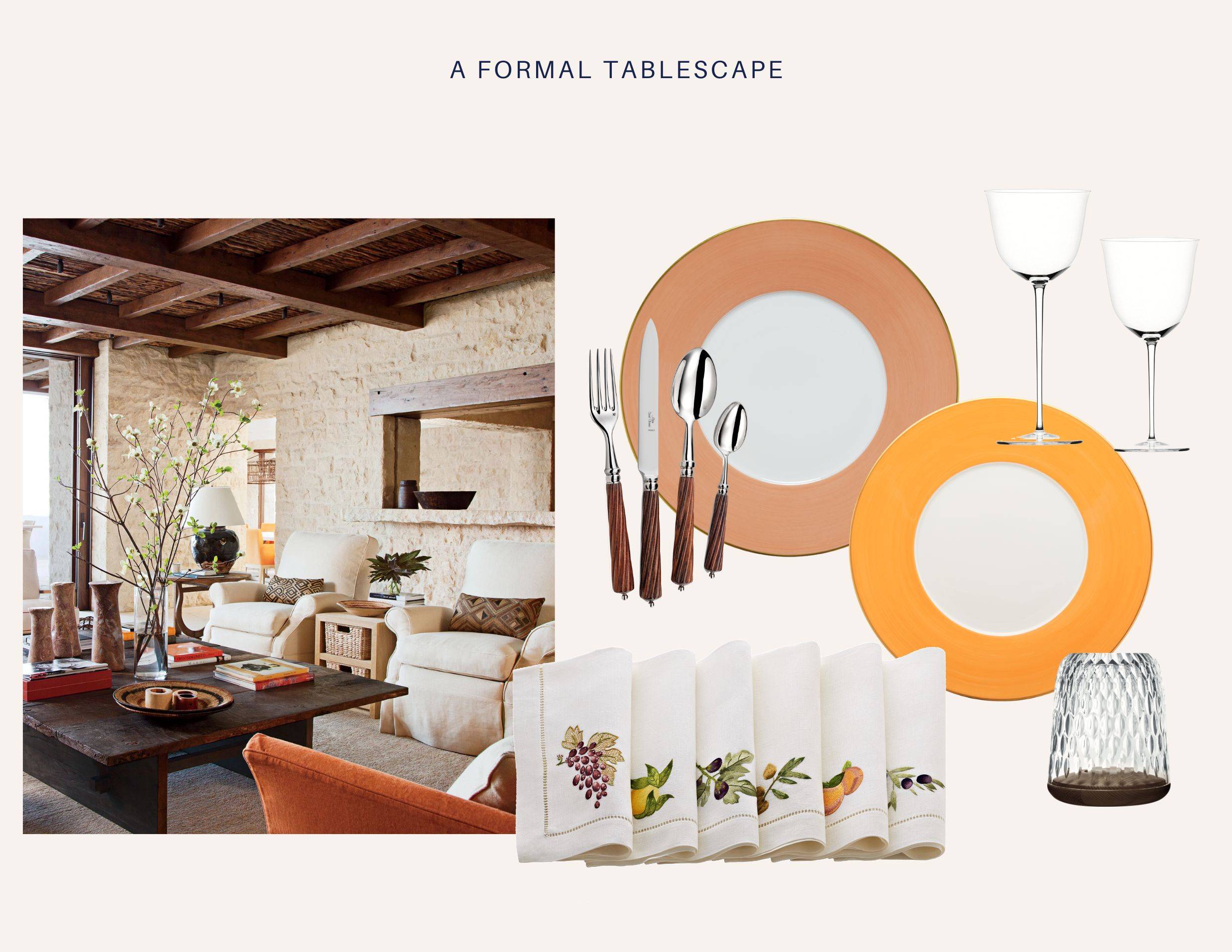 Visit our Ultimate Registry Guide for a checklist of must-have items to master the art of hosting, here.