OUR VERSION OF THE PERFECT PECAN PIE
An absolute all-American staple, the pecan pie is equal parts delicious and stylish. Surprise your family at Thanksgiving this year with a version of your own homemade pecan pie.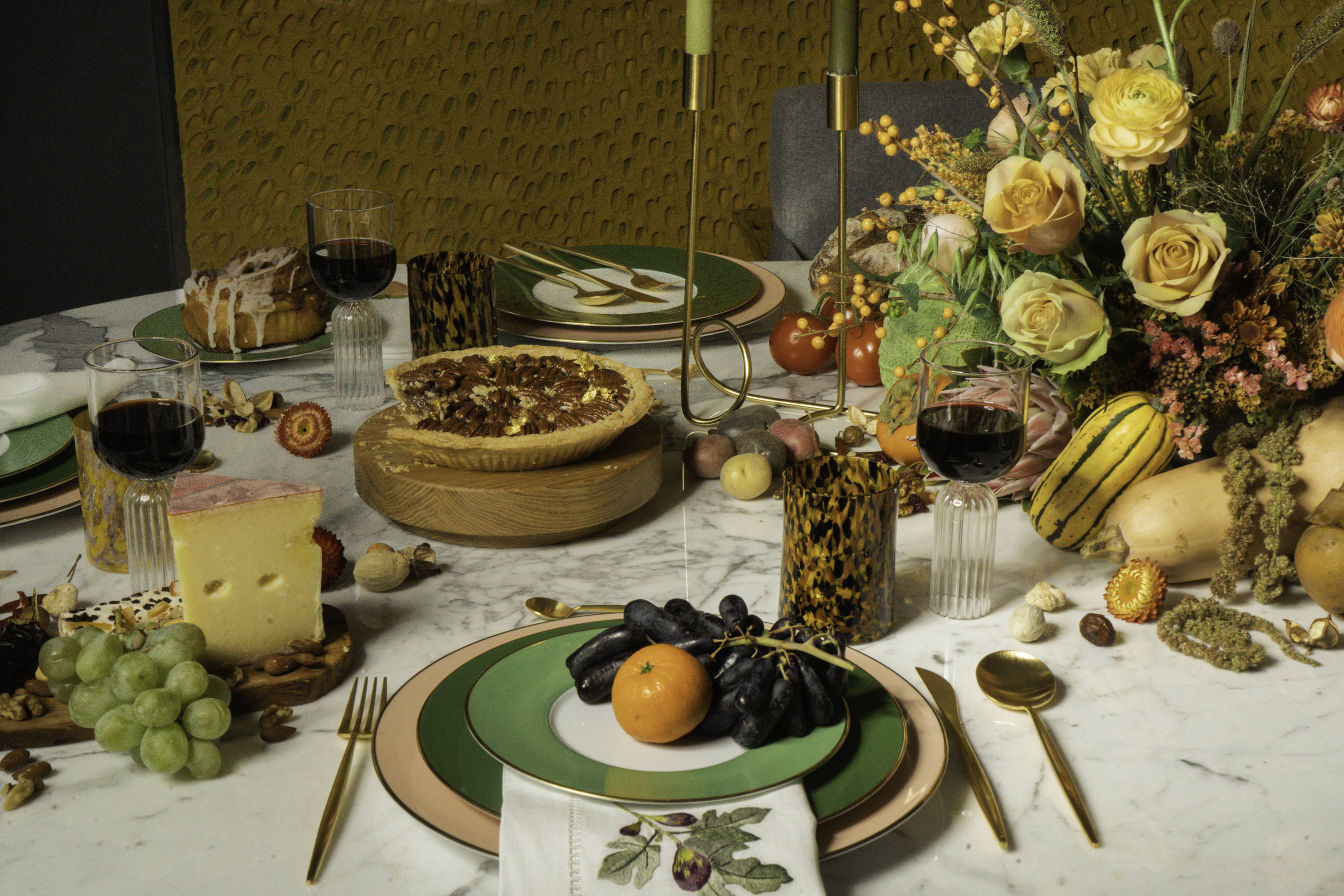 There are many different ways to make a pecan pie. At Collecto, we like to keep things as simple as they are delicious...because we really do believe that often times less is really more. If it's your first time making pecan pie, even better, you already get an A for effort!
Here, find a recipe to make it at home for your dear family and friends.
Ingredients
Flour (2 cups)
Butter (3/4 cup crust + 1/4 cup for filling)
Eggs (3)
Brown Sugar (1/2 cup)
Golden Syrup (1 cup)
Vanilla (1 & 1/2 teaspoons)
Bourbon (splash)
Salt (1/2 teaspoon)
Pecans (2 & 1/2 cups)
1
Let's start with the base. Rub the butter into the flour and add water to bring the dough together. Roll the dough out and line on the tray.
2
The filling: whisk the eggs and mix in the vanilla, bourbon, brown sugar, syrup, salt & chopped pecans.

 
The pecans should be roughly chopped -- no need for perfection here! Some smaller, some bigger, make it fun. They can also be spread out evenly on the dough and pour the filling on top, for those of you who want to make sure everyone gets a good amount of pecans on their slice!
 

P.S. Toast the pecans before adding them for extra flavor!
3
Decorate with more pecans on top (if you want).

4
Bake! 50-55 minutes (or until the top is lightly browned) at 350°F.  

 

Yes, you should pre-heat the oven when you start the process.
And voilà! Serve warm and enjoy!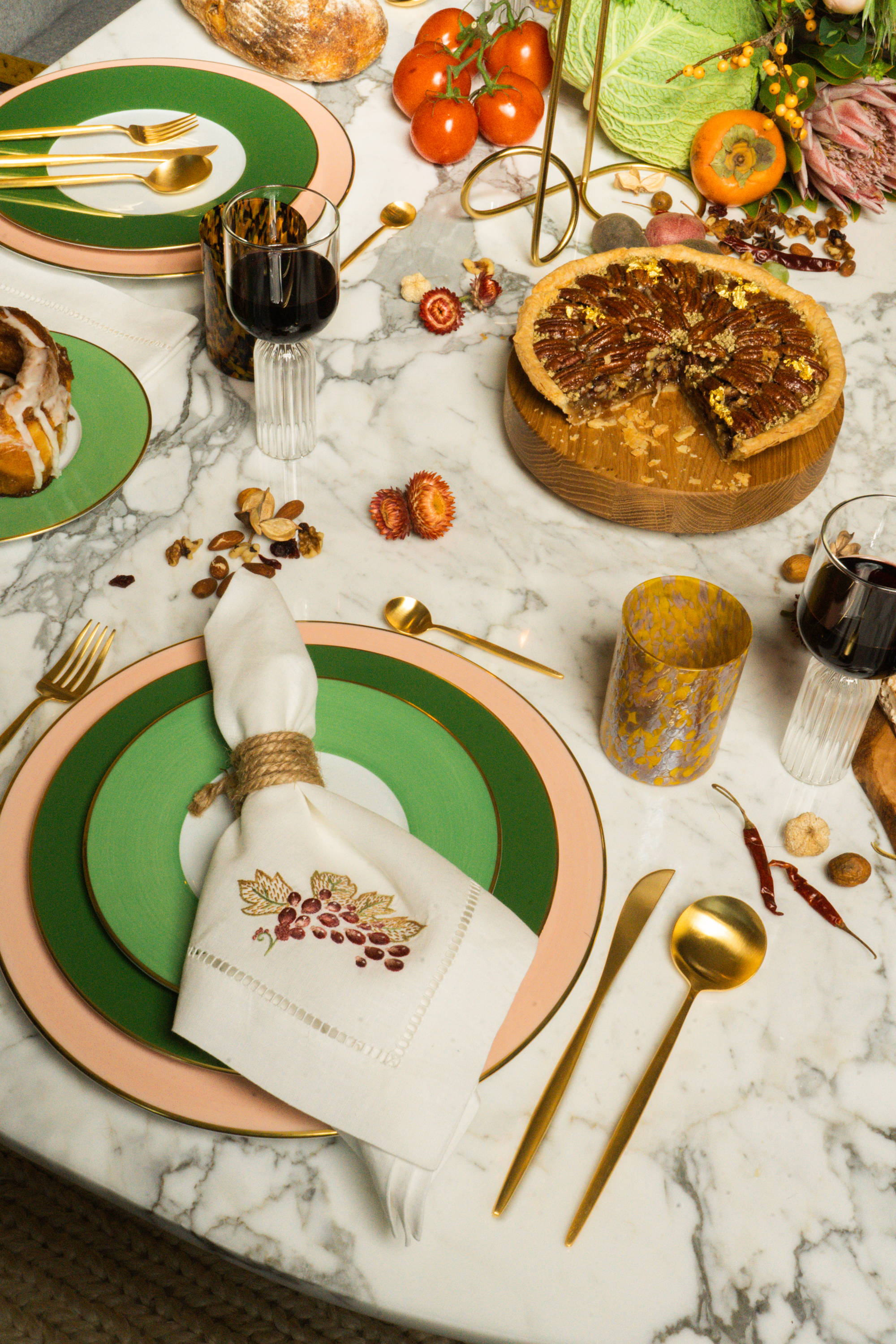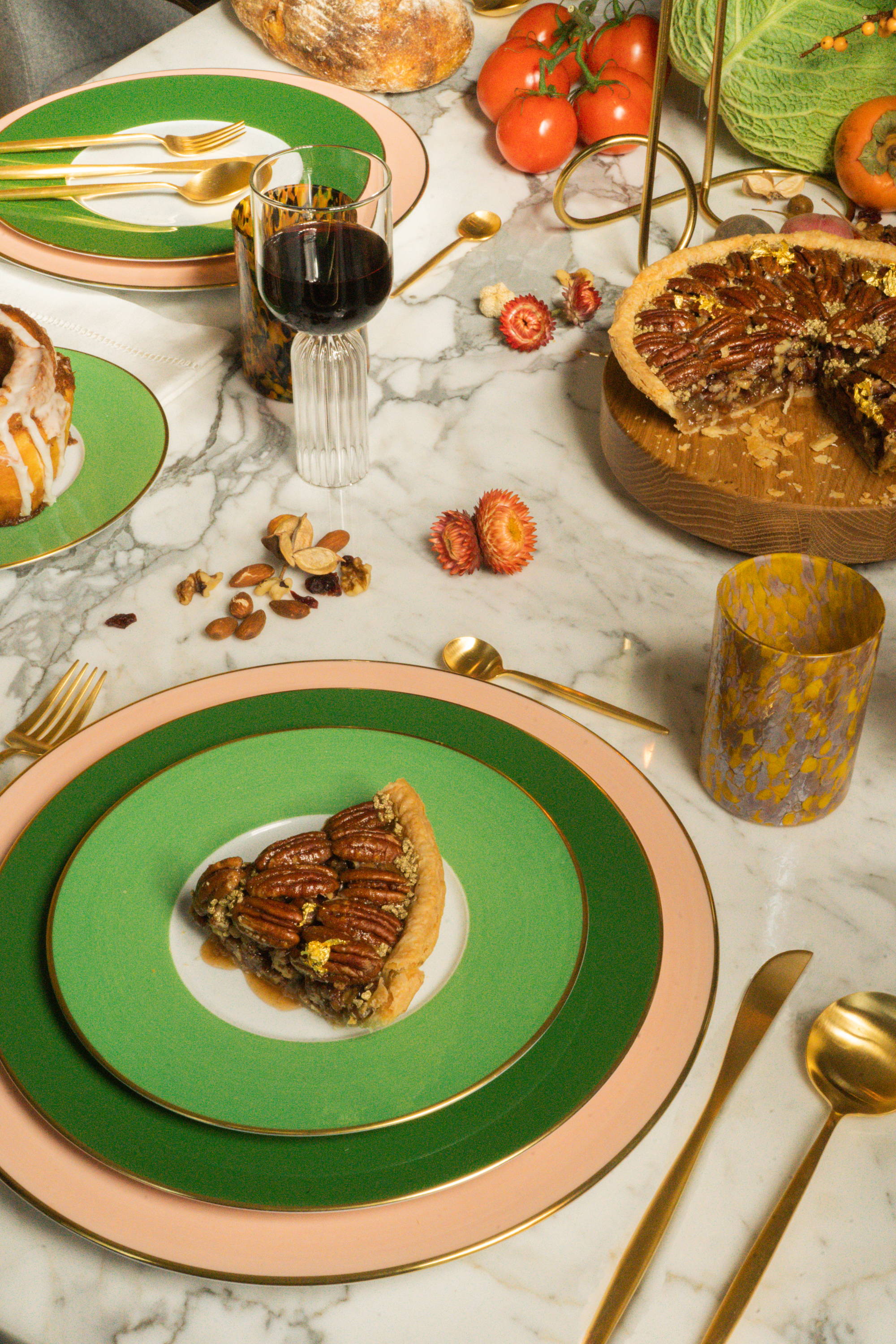 "
I like to the serve pecan pie with a spoon of Greek yogurt to balance out the sweetness. But go with vanilla ice cream if you want to go all in!
"
-Federika Longinotti Buitoni