The Greatest Weddings Of All Times
Priscila bought her ready-to-wear wedding dress in Las Vegas after just one try, Alexia hand-crafted her gown for 10 months, and Simon had his personal French tailor bring one of his sketches to life. There's as many ways to approach the big day as brides and grooms, here's three that we find are great.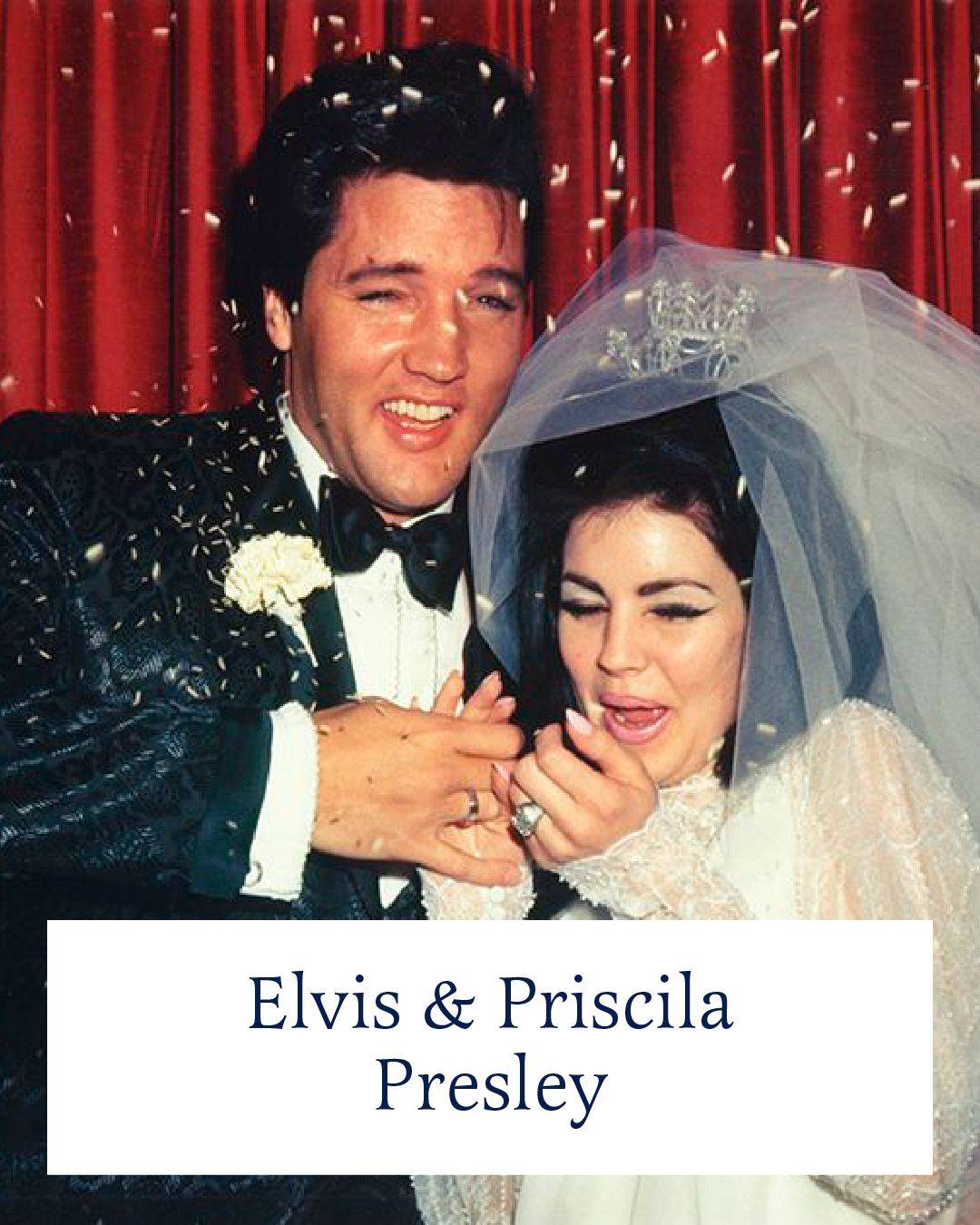 Way before night dwellers hit the streets and neon lights colored passing faces in pinks and purples, Elvis and Priscila said I do in an intimate Las Vegas ceremony. Finishing before 10 AM and lasting only eight minutes, it was followed by a press conference immediately after, where they shared details of the event and answered questions from the media. The event later extended onto a champagne breakfast for 100. 
The Style

The bride wanted the wedding to be low-key, and the venue styling at the Aladdin Hotel followed suit. The most extravagant staple was a traditional five-foot-tall, six-tier cake that held the spotlight at the center of the room, which would define the entire decor color scheme – icing white and rose red. The cake was made of yellow sponge, filled with apricot marmalade and kirsch-flavored Bavarian cream, decorated with royal icing and 1,600 marzipan roses.
The Dress

Disguised in a blonde wig, Priscila walked into a non-disclosed department store and picked up her dress off the rail. She claims it only took one fitting and barely no adjustments. Keeping in line with tradition, the gown was white, with long lace sleeves and pearl embellishments. A three-foot tulle veil, also in white, was topped by a rhinestone tiara. Underneath, her jet-black hair, which she wore in an incredibly tall bouffant, offered the perfect contrast.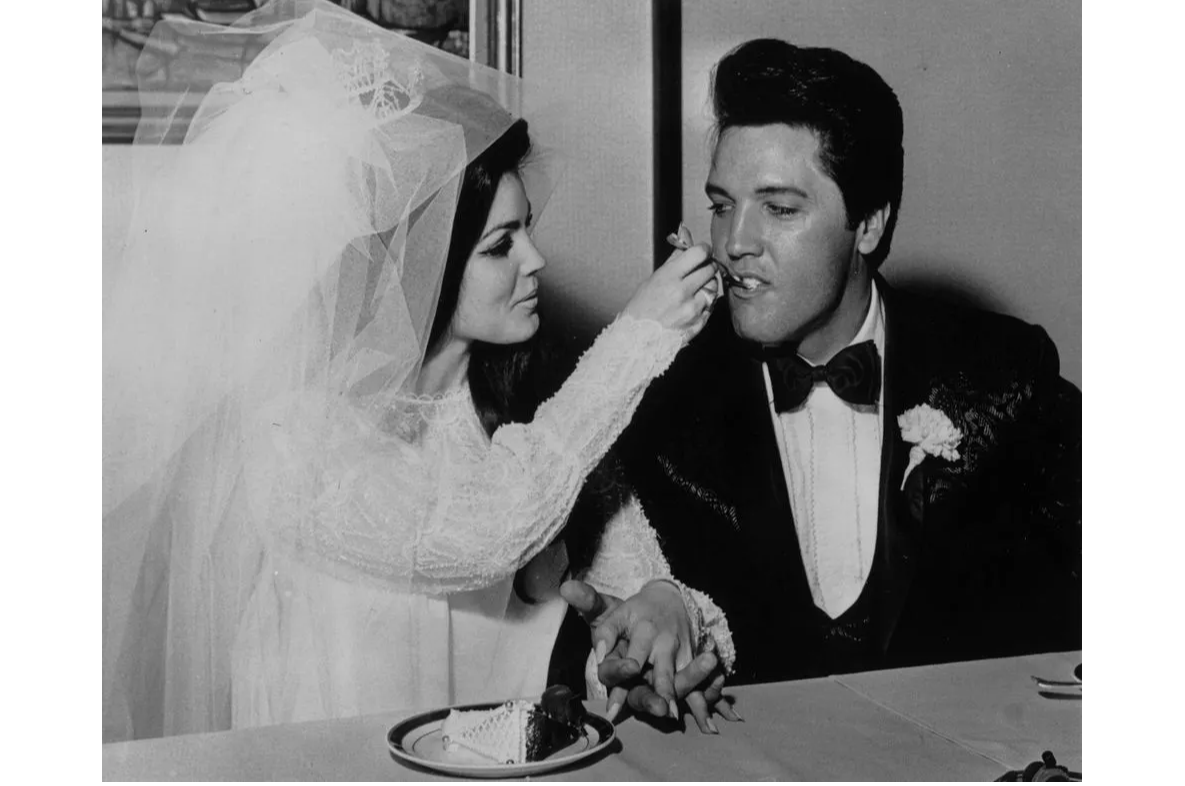 Looking to recreate a traditional wedding reception? We think you'll like these: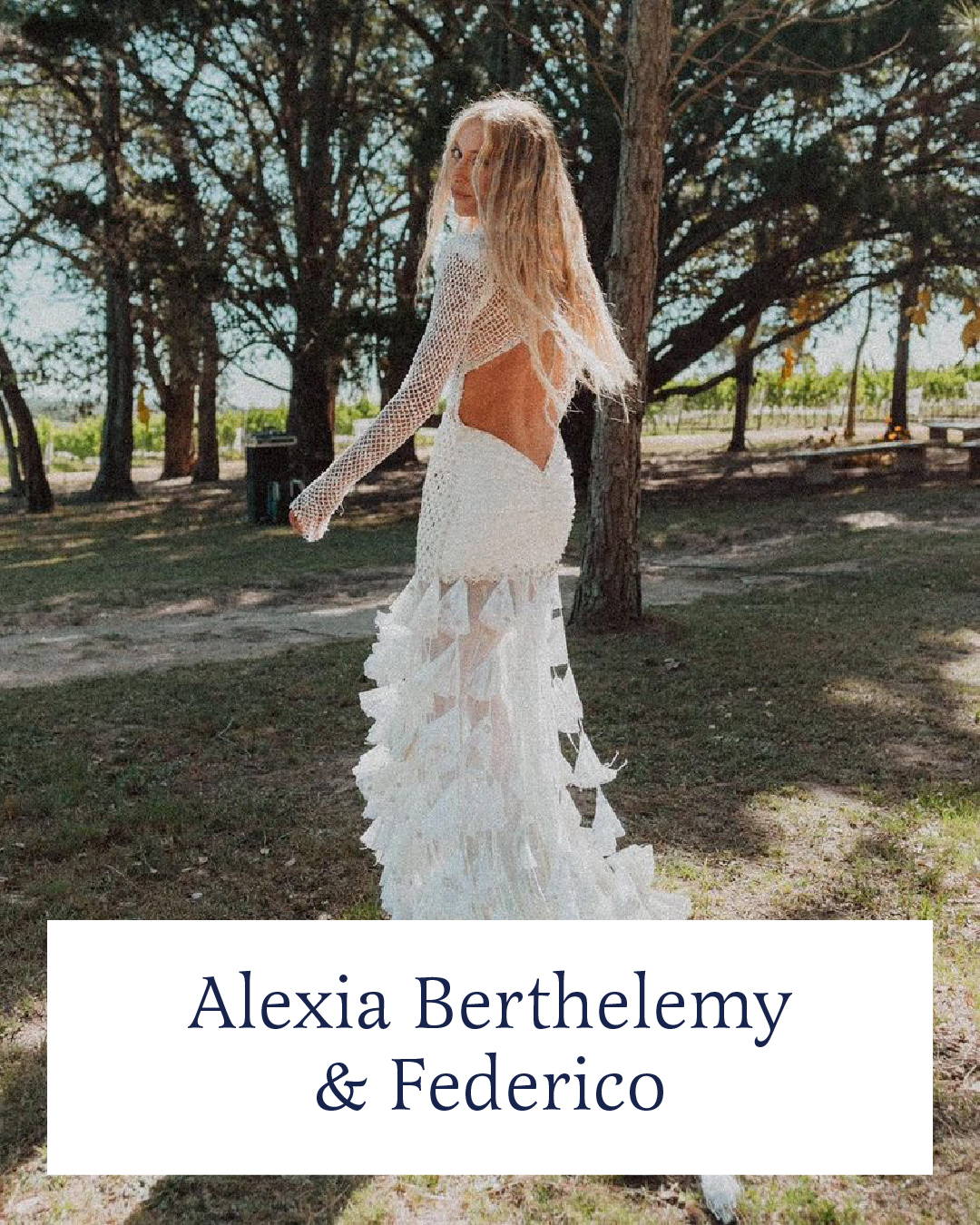 Spotted off the beaten track in the exclusive fishermen's village of José Ignacio in Uruguay, this color-filled celebration exudes charm. Vibrant shades, fresh textures and intimate personal touches appear everywhere that meets the eye.
The Style

A mix n' match of style references that span from eclecticism to latin flair, we could say that in Alexia's books more is certainly more. The venue's existing red walls were the perfect backdrop for this bold concept, allowing yellows, blues and greens to pop.
Still, there is an underlying simplicity that comes from being close to the sea. Decor details are rich yet unpretentious – sun-infused colors and textures derived from the natural world.  
The couple laid fresh vine tomatoes, peppers and mini zucchinis along the table, placed hand-stitched fabric napkins on each seat, and chose a white tablecloth to allow all colors to stand out. When it came to the tableware, Alexia searched high and low for a style that would feel special, but after failing to find the perfect dinner set, she decided to take on the task herself.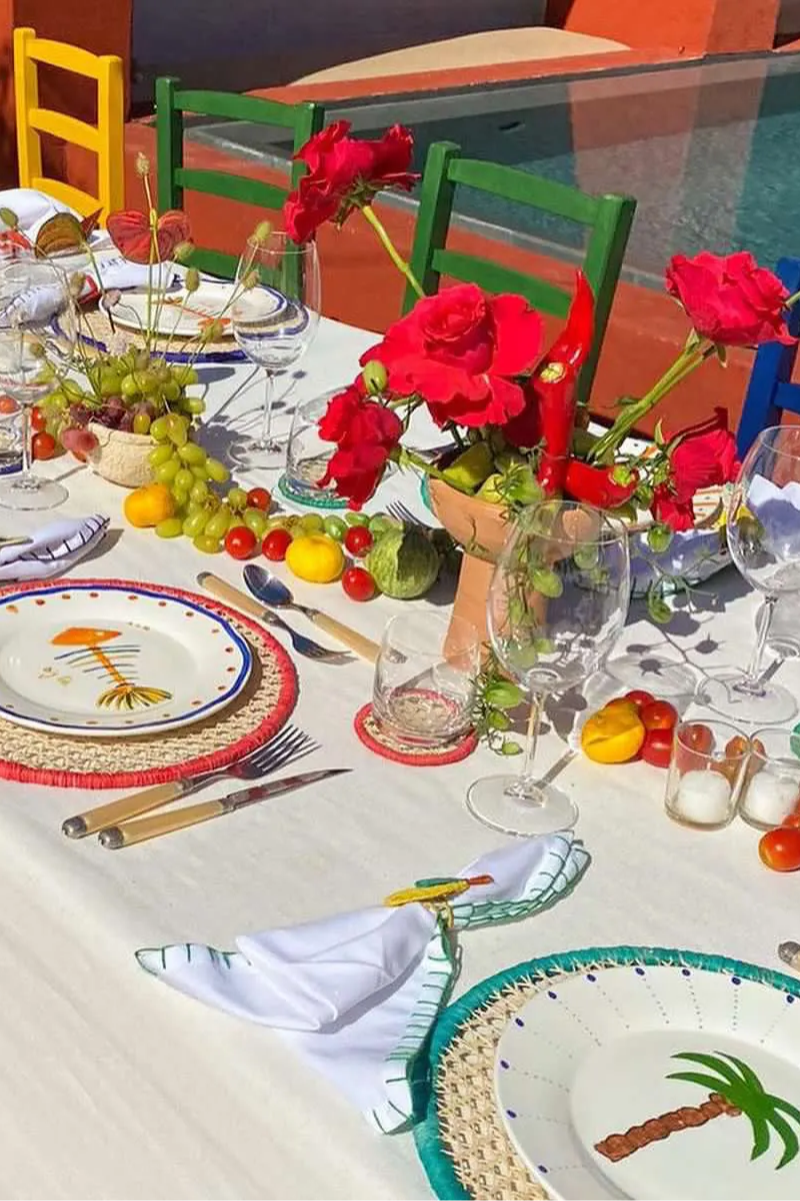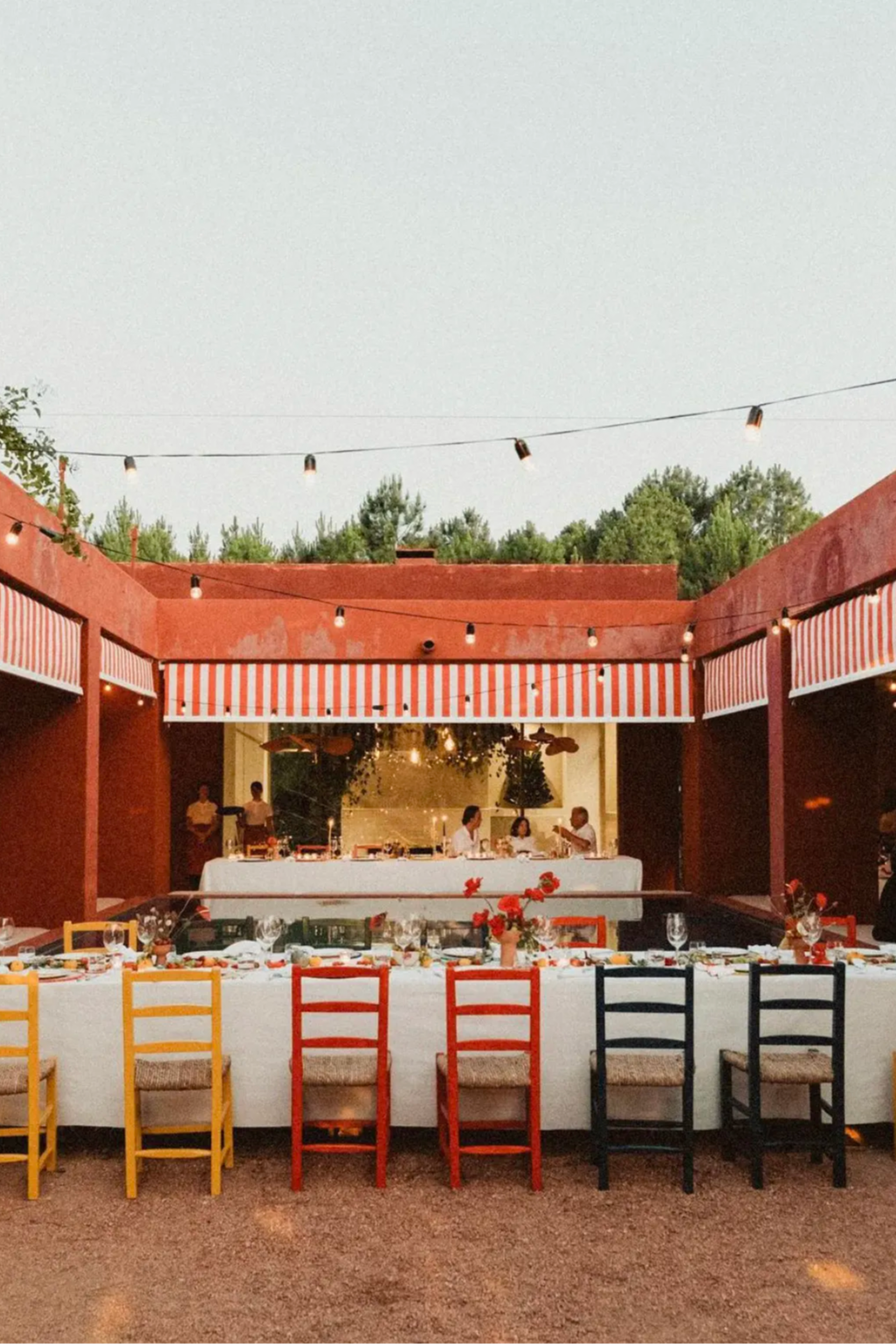 "I wanted to create fun and original table settings, and after not finding what I was looking for locally, I decided to start painting the plates by hand – It was a truly lovely and fun process."
- Alexia Berthelemy 
The Dress

A fashion designer by trade, Alexia Berthelemy dedicated a whole year to carefully crafting her wedding dress. With the help of her sister and a trusted seamstress, she pieced each part of the gown together, using hand-placed embellishments and embroideries for a completely unique and personal feel.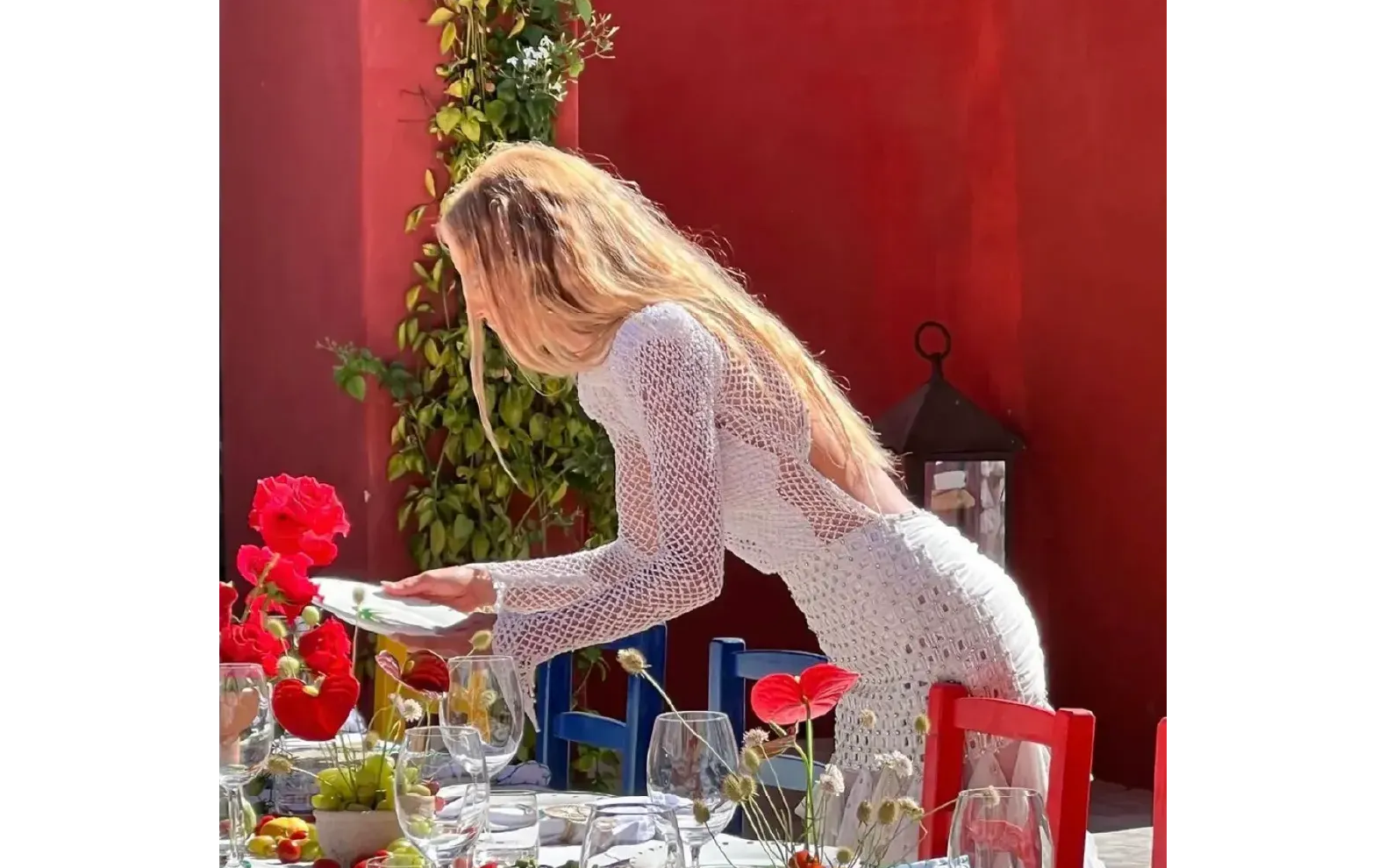 Inspired by the South American vibe? Try these: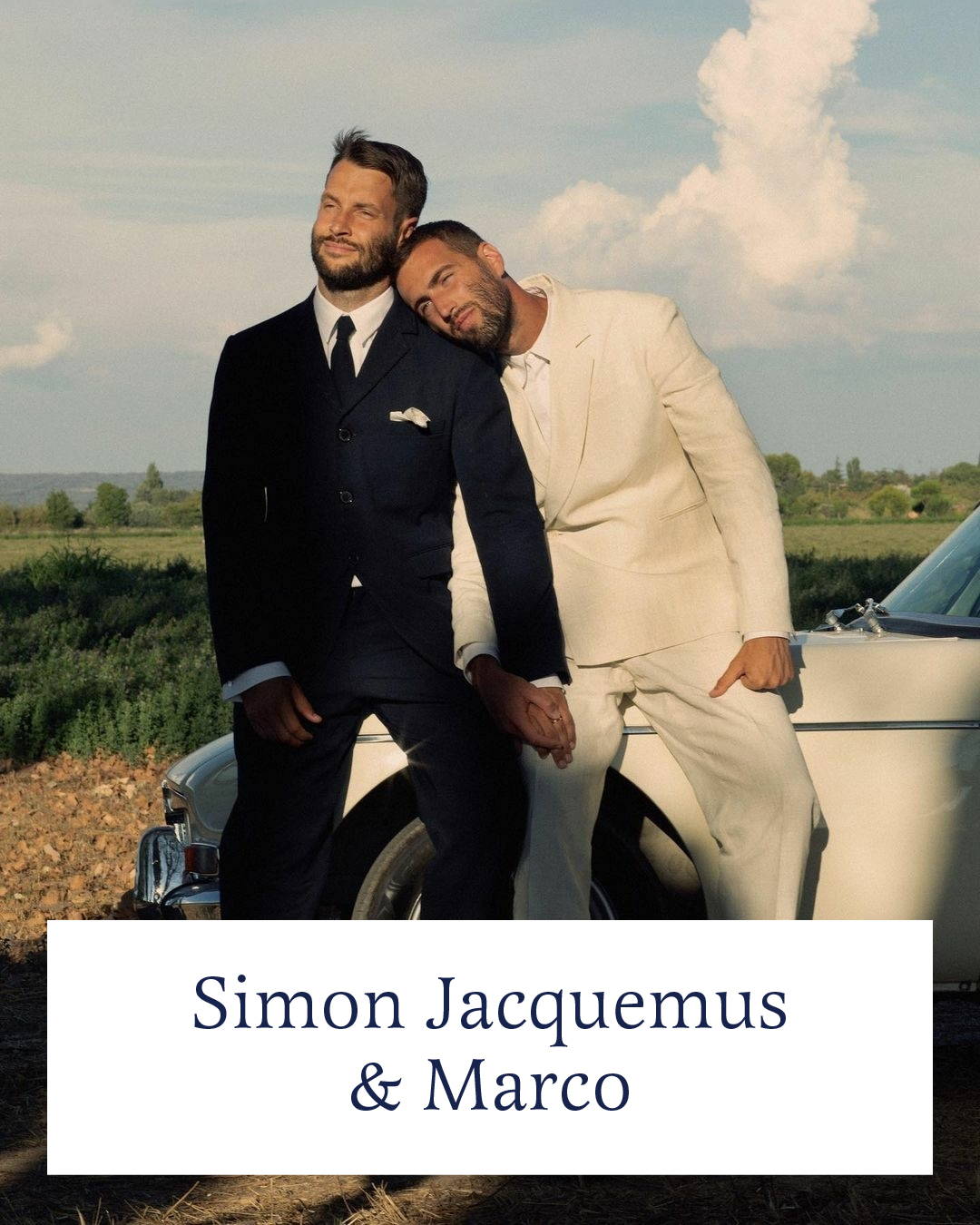 Known for his sleek silhouettes and fresh minimalism, the wedding of fashion designer Jaquemus was an extension of his signature style. Held in Provence, the concept had nature as its leitmotif, with notes of olives, citrics and off-white.
The Style

Simon wanted his wedding venue to feel intimate, and so picking his small childhood town in the South of France to hold the ceremony was an easy choice.
With an all-white color palette, the styling was solemn and modern, leaving room for nature to fill in the gaps. A long table was set under the trees, finished with olive branches and sleek crystal glassware. Once seated, each guest would find a cotton serviette with the names of the grooms hand-embroidered in white– we love!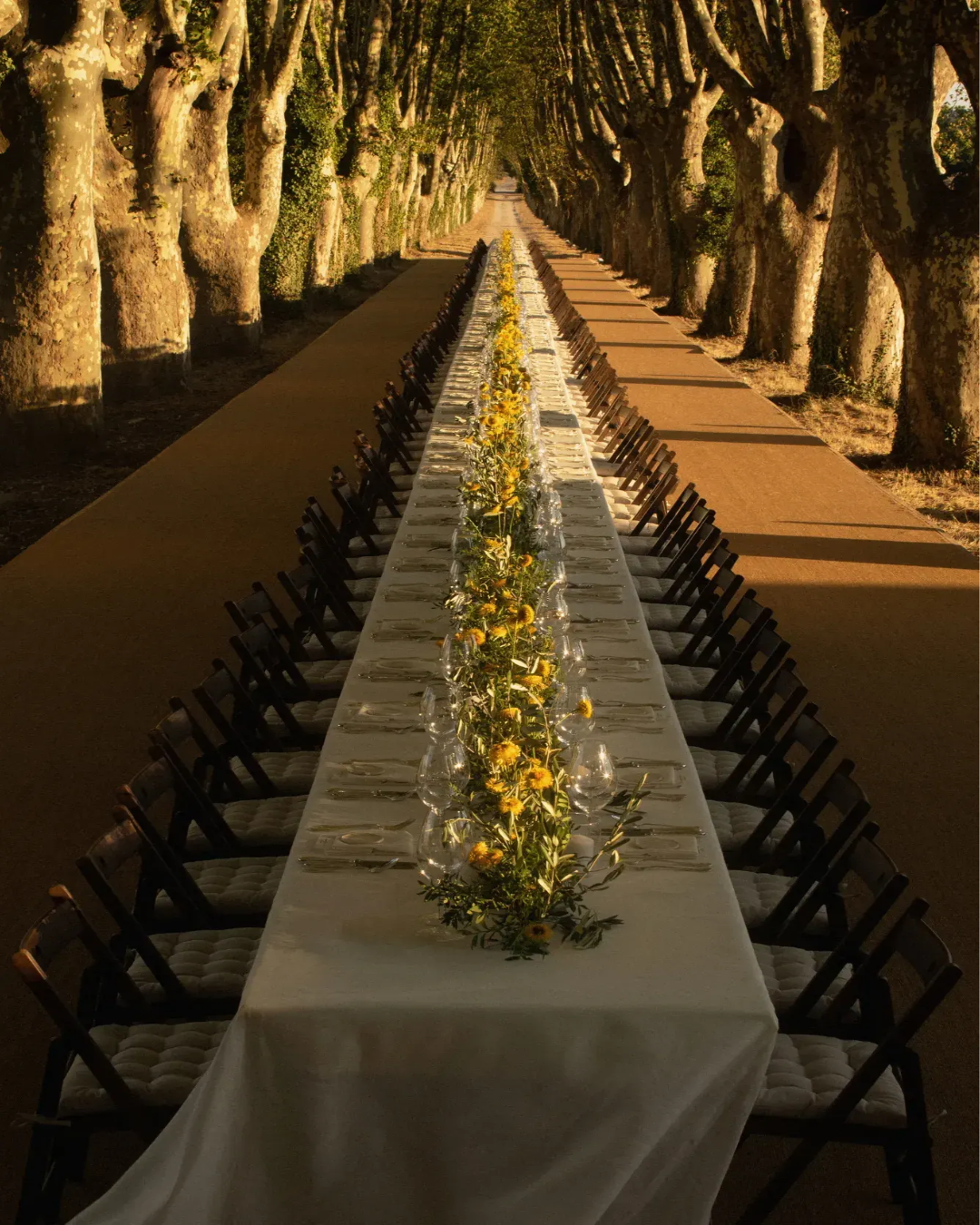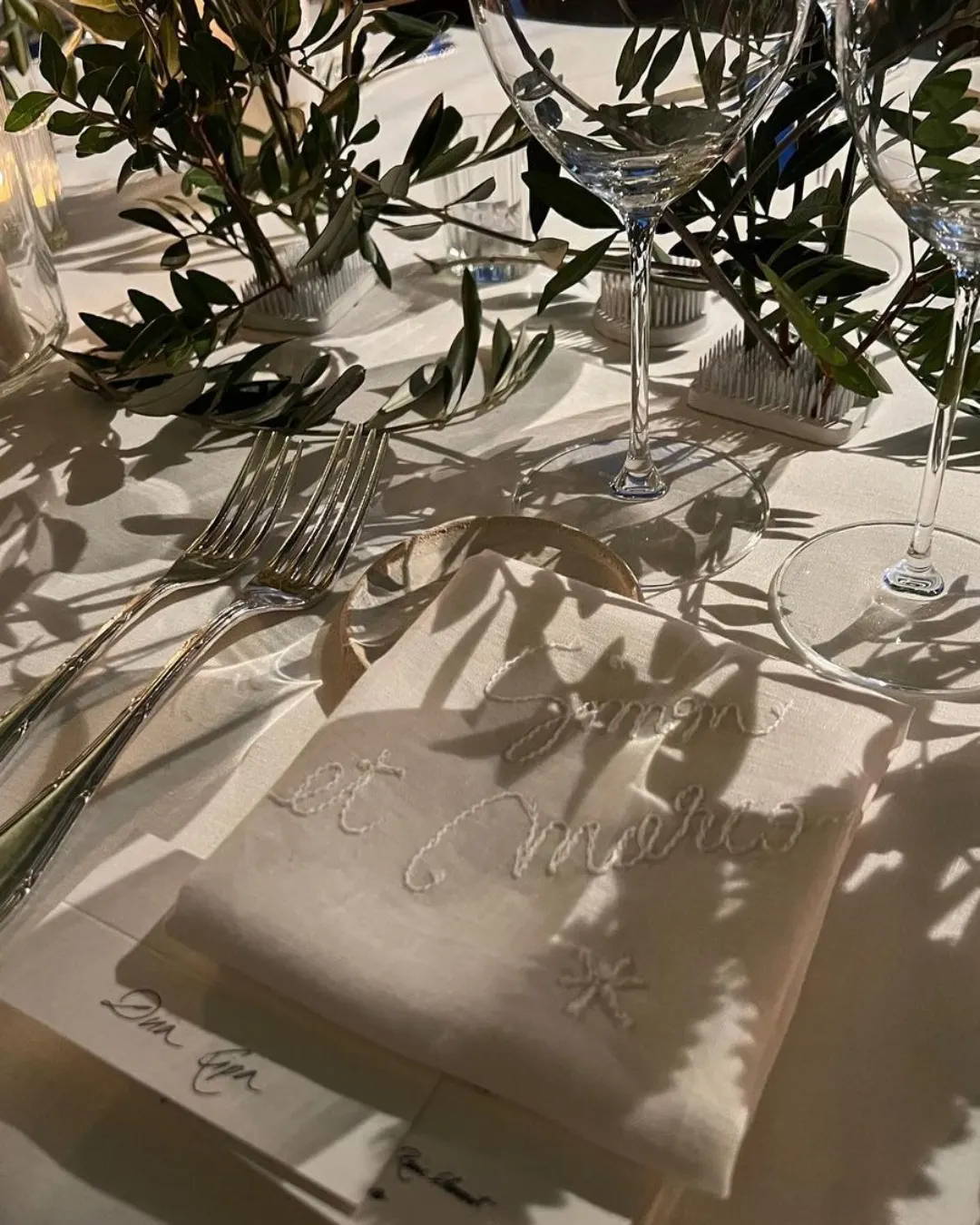 The Suit

An impeccable black suit was tailored to perfection at the designer's atelier in Paris, embodying the sleek shapes of the city and the laid-back attitude of Provence. Despite the suits, the veil was not missing. Look closely to spot a white streak of veil tucked into the back pocket of Simon's trousers.
"I wanted to be quite solemn, very classic and at the same time have this piece of a veil in my pocket. I found it poetic and it sent a nice message, bringing some fragility and some femininity."
- Simon Jaquemus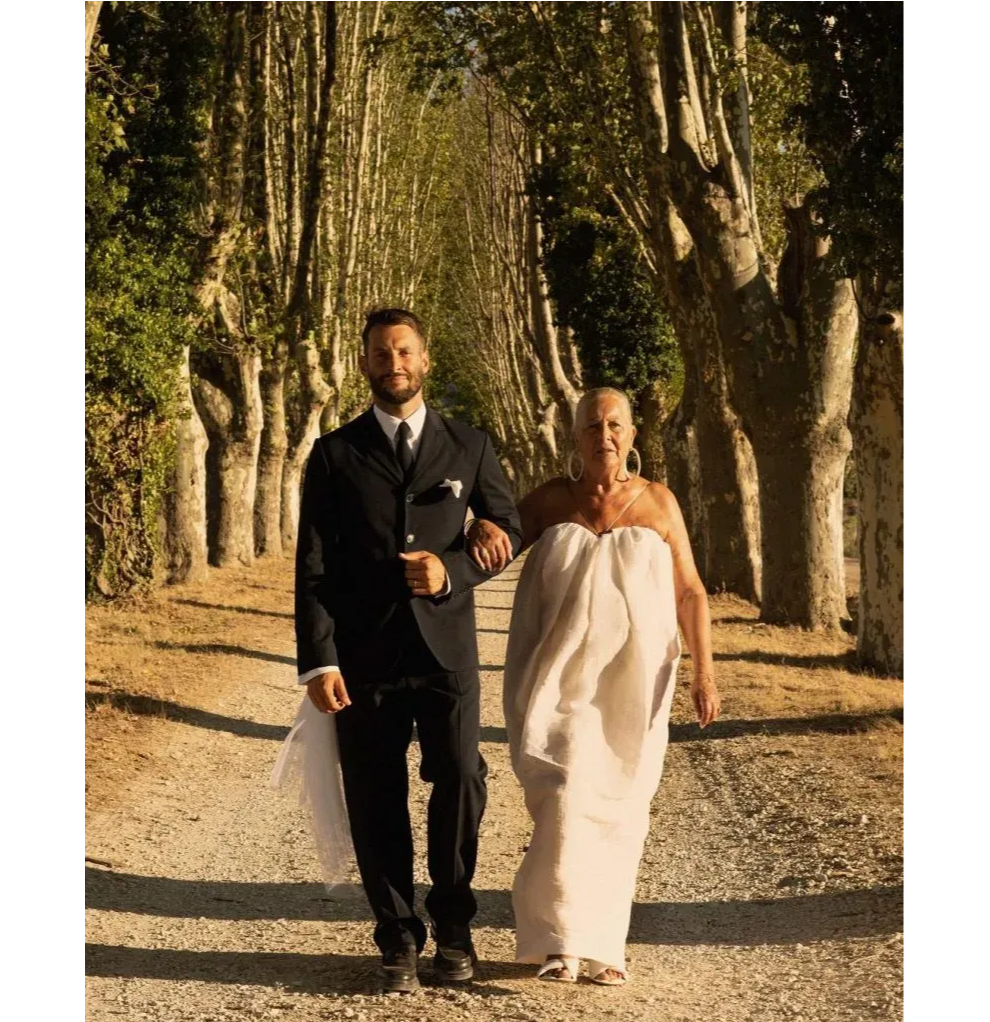 Looking to put together your own modern wedding? See our suggestions: