Whenever we unpack fall—its cashmeres, wools and earthy palettes—we seem to box up summer along with it. Yes, we'll use our bathing suits and towels less. But, as our tan lines fade and our gatherings move from outdoors in, when it comes to tabletop the lines between summer and fall actually blur impeccably.
Summer is bright, vibrant shades of blues, yellows and blinding whites. It is warm weather, citrus scents, and fresh, delicious food eaten under the glow of sunsets and stars. Fall is cozier nights, warmer shades, oaky scents and hearty soups. And while many things change from one season to the next, others can, and should, remain...
There's no need to buy a complete new dinnerware collection for fall to set a fabulous table. There are plenty of easy ways to stretch summer into the autumnal months. The color palettes, for example, can be combined for a smooth transition. Set the brighter charger plates used in summer with warmer-colored dinner and dessert plates for refreshed yet cozy vibes. When fall arrives, opt for the colors of summer but in warmer hues such as camel, tones of olive green, cider and maybe even dark greens. Our collaboration with LagunaB, with its cobalt, ruby, and emerald tumblers is a perfect example of what works in high August as well as it does in mid-October. Combined with the right centerpieces and plates, glassware in fun and vibrant shades adds a spark to the table while blending with fall's foliage.
"Set the brighter charger plates used in summer with warmer-colored dinner and dessert plates for refreshed yet cozy vibes."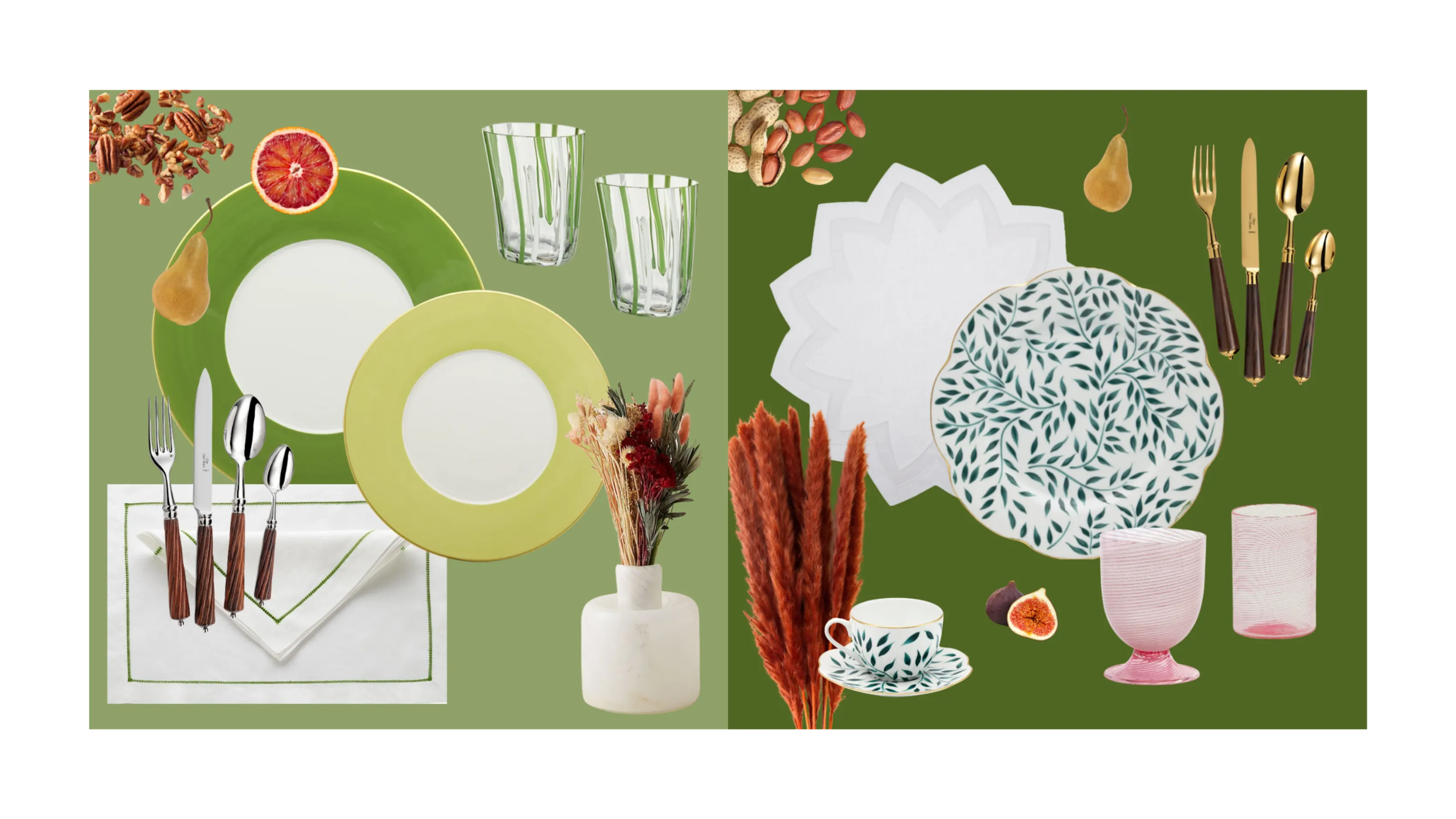 Summer months call for colorful flowers, fruits, and vibrant vegetables. Transition them similarly to the color scheme—choose in season harvest such as squashes, pumpkins, brownish pears, and figs in lieu of the giant grapefruits and plump lemons of June, July, and August. If you have access to beautiful fall foliage, turn those red and gold leaves into effortless table decor. After all, today more than ever, it's all about reusing and minimizing waste.

While dressing your table it is always important to consider your fabrics, and who says that linen belongs to summer? Use linens in warmer hues such as mustard and olive, and combine them with plush velvets and wools for a richer tablescape. Gather up your candles for simple and effective table centerpieces that exude fall's ambiance.

It's never been easier to keep summer with you year round. And, it's never needed an extension more! Bring its warmth and joy to every table you set, each pie you bake for the intimate cool-weather gatherings you're so excited to throw. Summer flew by, but if we drag it into fall one warm linen at a time, it will be back before we know it.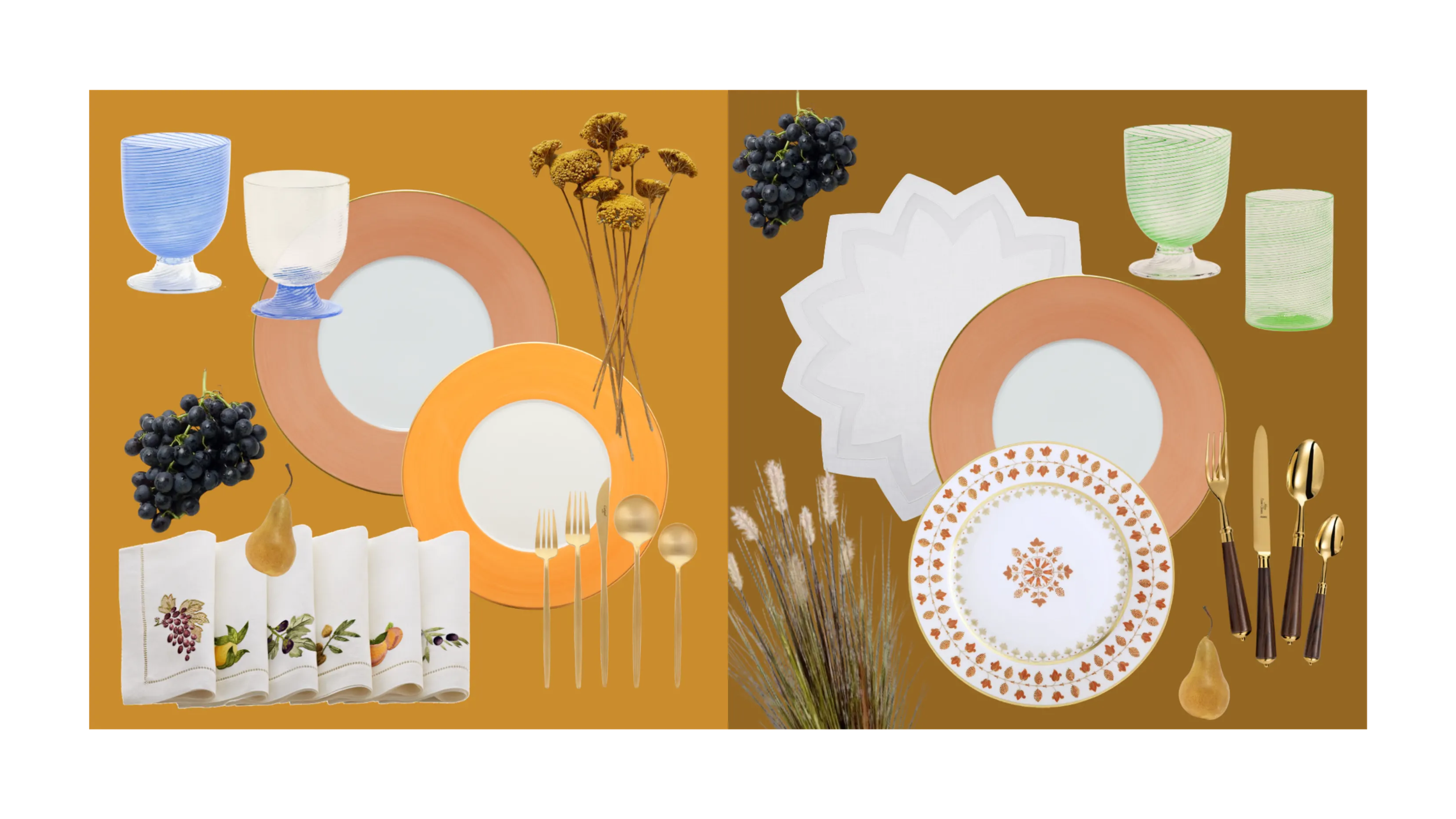 Written by James Francis Kelley