Collecto at Milano Design Week
A Luncheon with Collecto and Carwan Gallery
Photography by Carlo Banfi
Federika Longinotti Buitoni and Nicolas Bellevance-Lecompte of Carwan Gallery hosted a vibrant luncheon on Monday, June 6th in Milan, Italy to celebrate Collecto's curated selection of Italian collectible designs and Salone del Mobile. "The design and the entertaining worlds are intimately connected, so hosting our lunch at Nicolas' beautifully curated home seemed like a perfect fit", says our founder Federika.
Buitoni curated a selection of tableware pieces that complemented the aesthetics and mood of Bellevance-Lecompte's Milanese home and a new lighting exhibition by designer Paul Matter. The selection included the Serpenti plates by Laboratorio Paravicini in a variety of motifs, Macchia su Macchia Murano glass tumblers by Stories of Italy, Jasmine wine and water glasses by Cabana, and Cosimo tumblers by Campbell-Rey.
 "We carefully selected the tableware for the lunch in a way that would complement his objets d'art. For example, the Serpenti plates from our friends at Paravicini have a delicate gold rim which reflects the brass of Paul Matter's ceiling pendant that hangs above the dining table."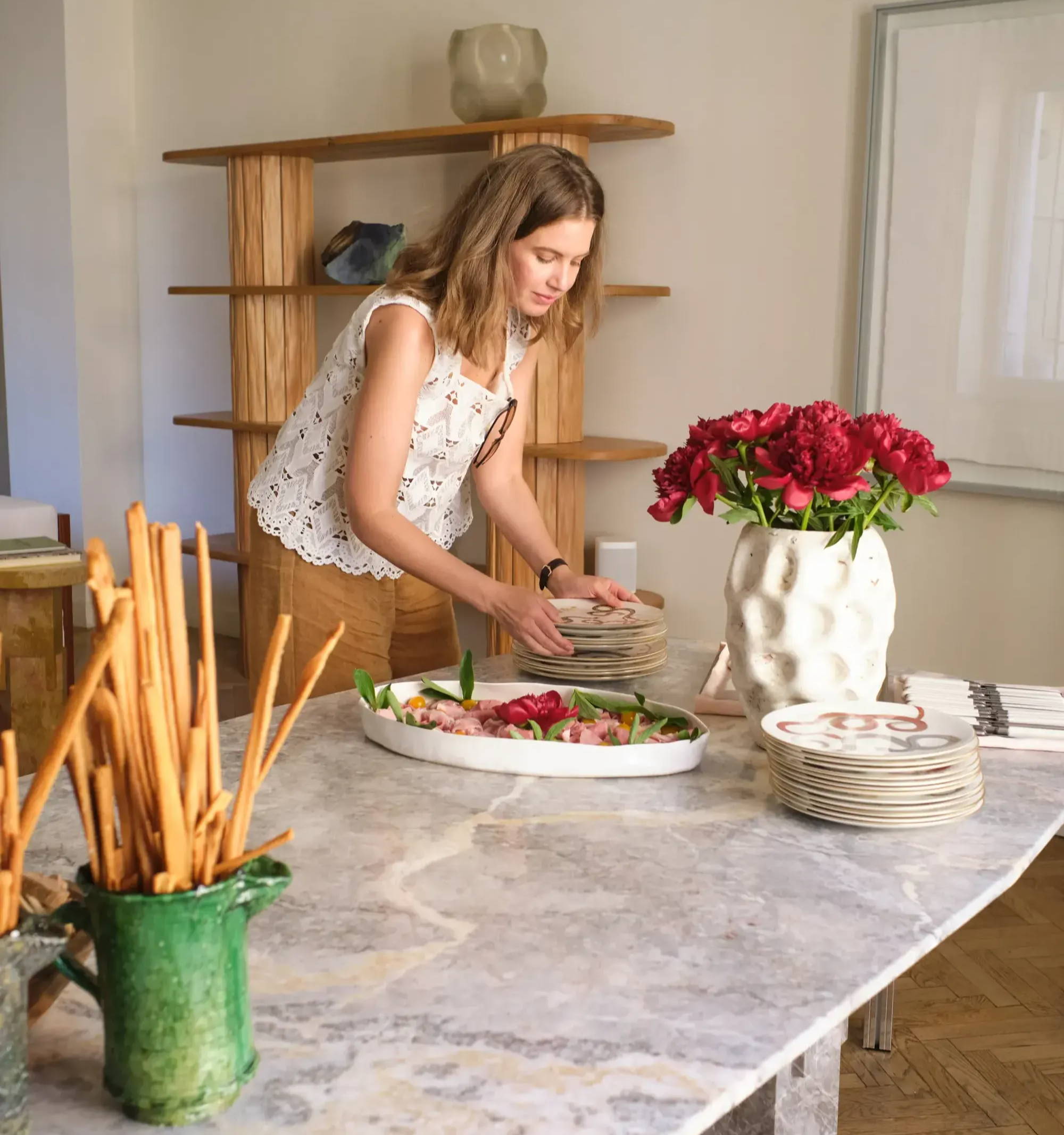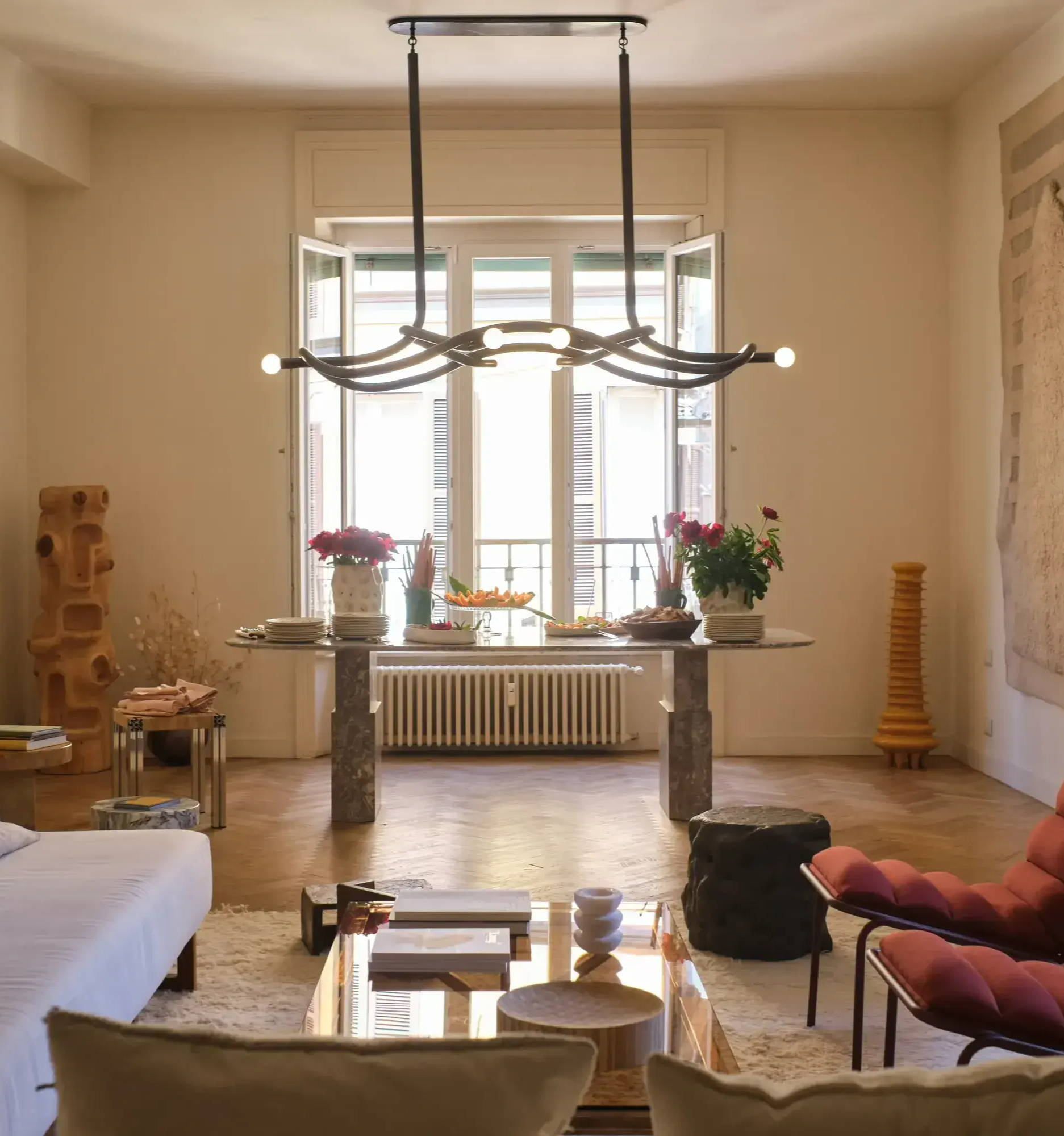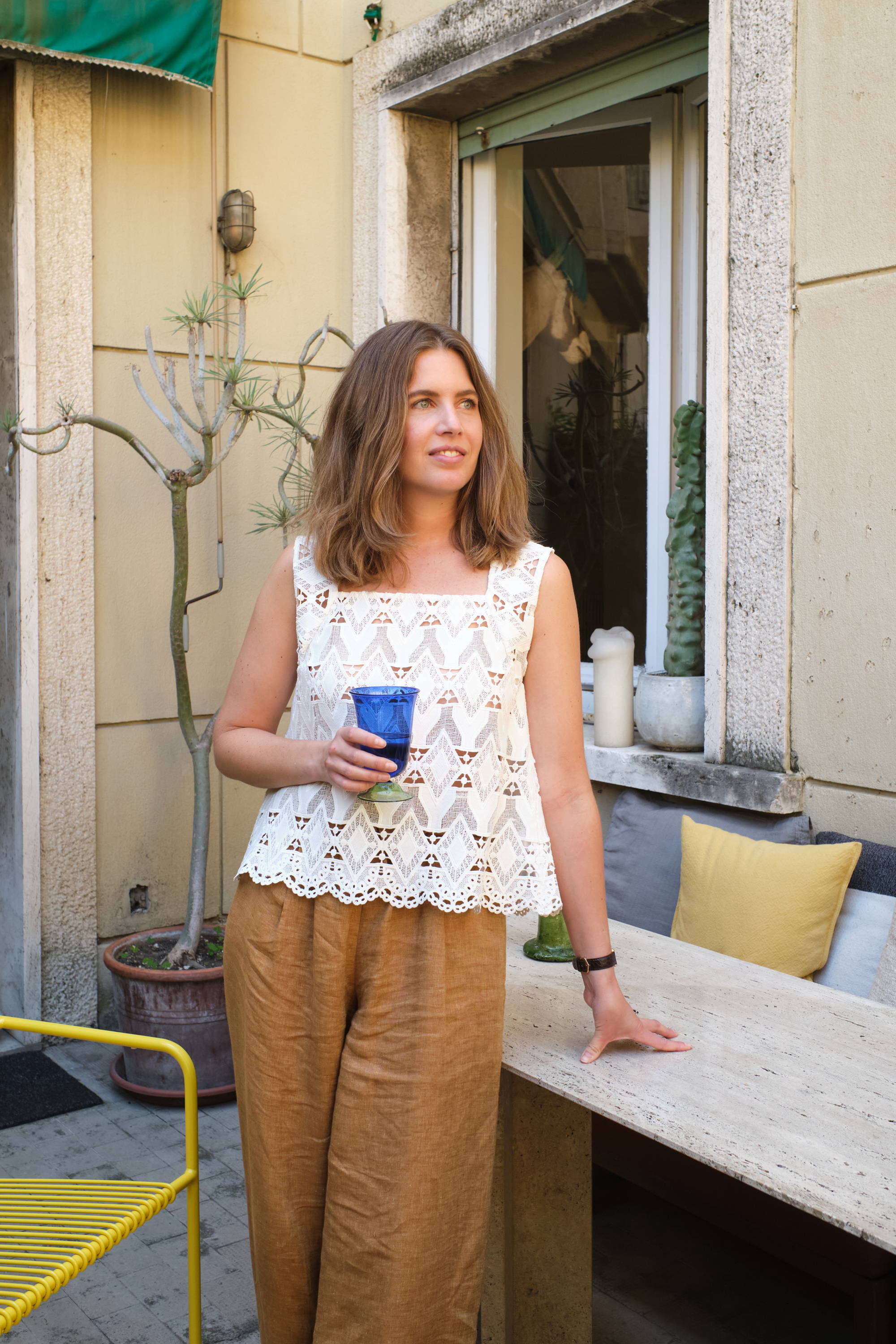 Cosimo Blue & Green Tumblers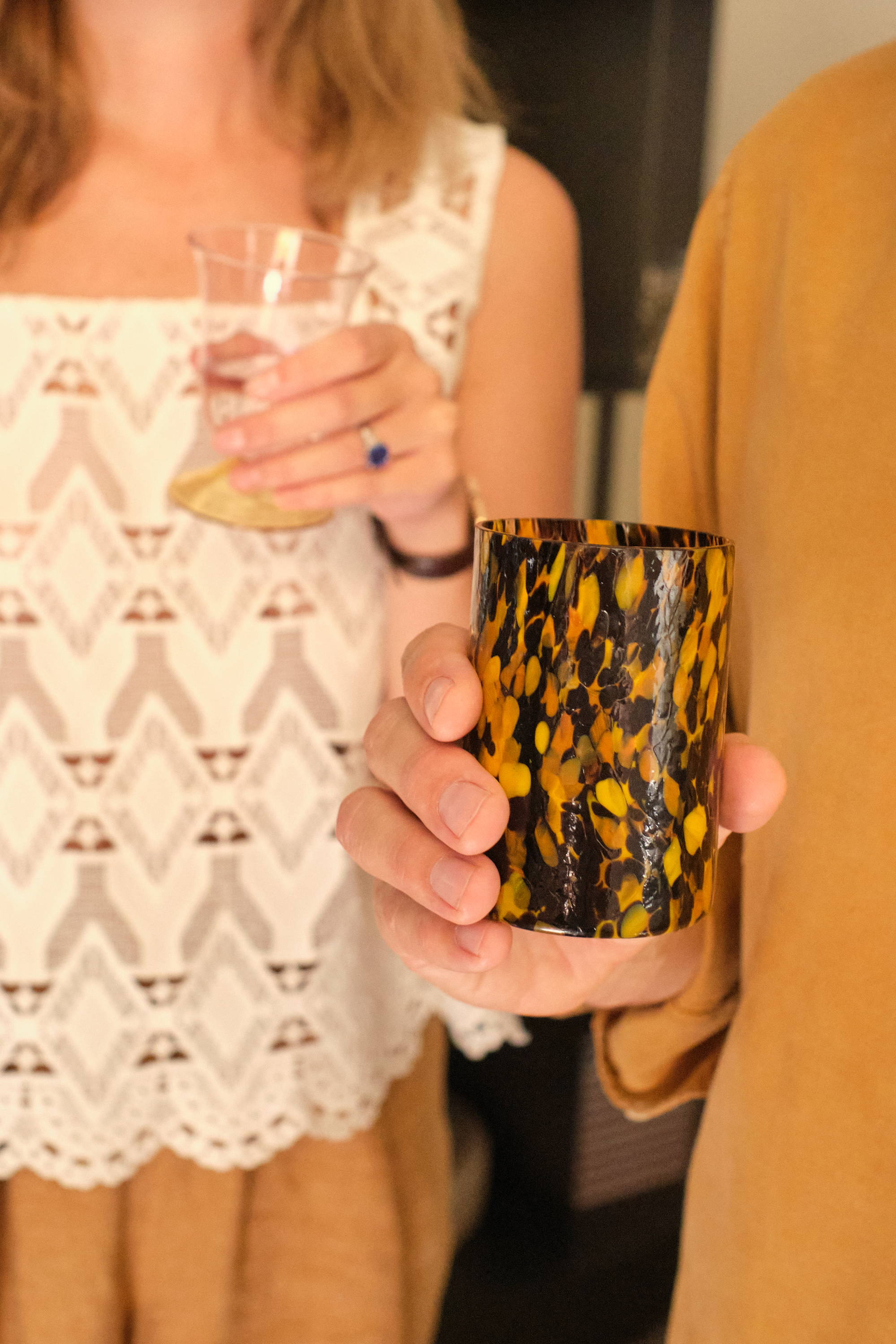 Cosimo Pink & Yellow Tumbler with Macchia su Macchia Leopardo Glass
The variety of colorful glassware became points of conversation among the fabulous guest list which included designers such as India Mahdavi and Luca Nichetto, as well as editors from Architectural Digest, New York Magazine, The Design Edit, and more. "I was very happy to see how the plates and glasses became conversational pieces. After the event, the bartender shared that some of the guests requested specific glassware that they wanted to try!"
This was our first time coming to Milano's Design Week and we have to say it was incredibly inspiring. The impeccable design, the wonderful people and the vibrant conversations all made the week very special.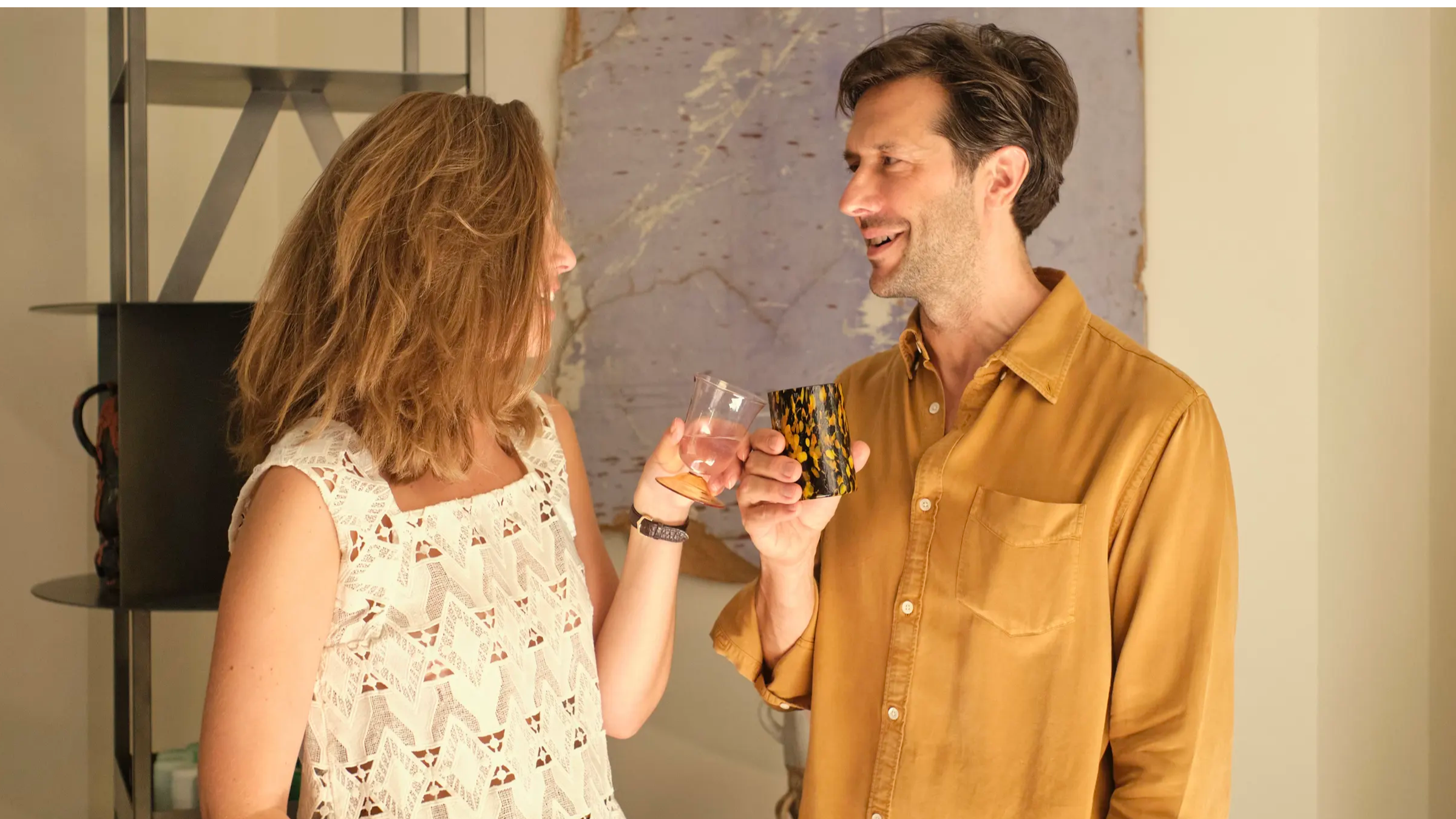 Federika & Nicolas Bellavance-Lecompte enjoying a glass of wine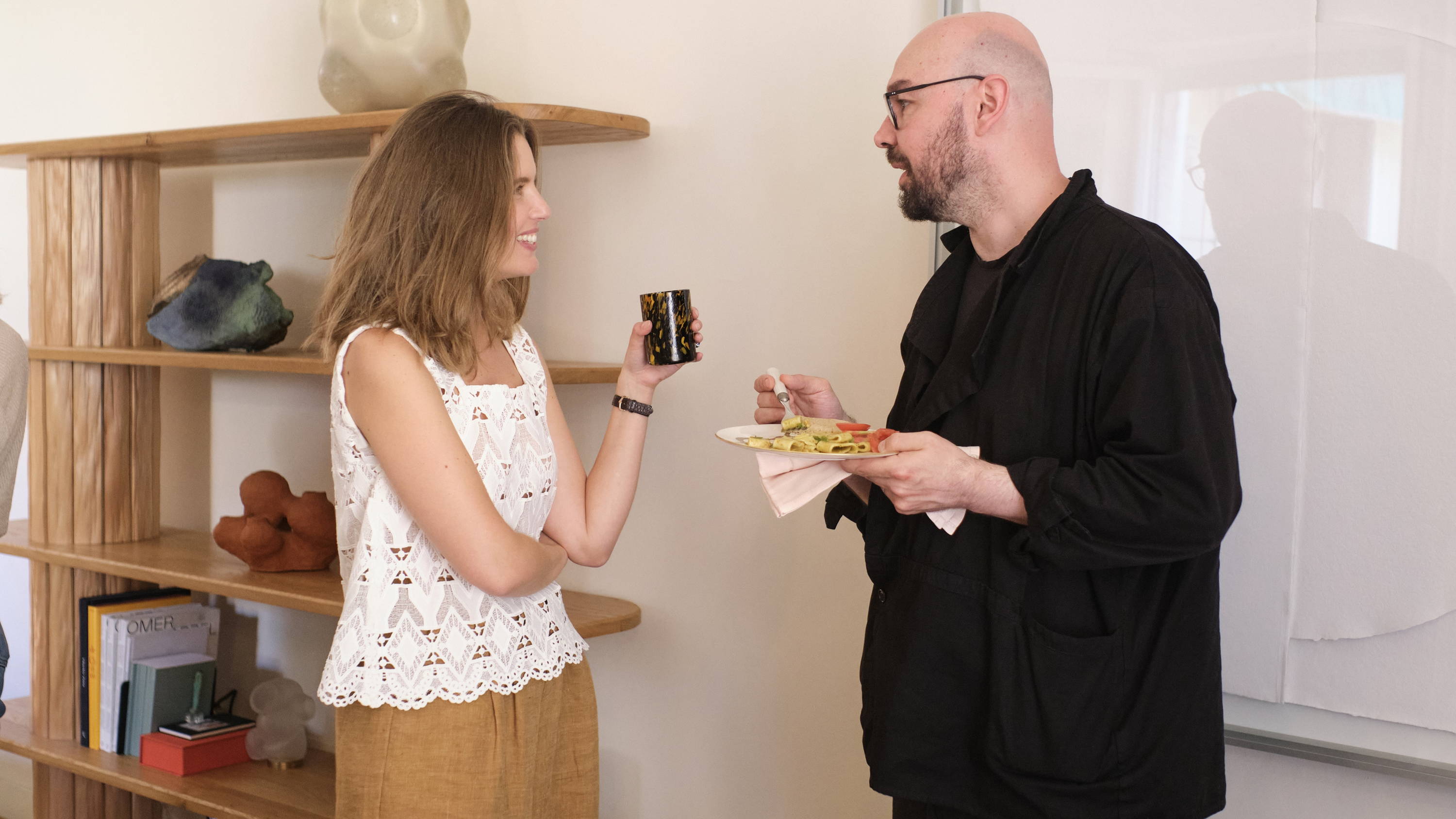 Federika & Italian designer Luca Nichetto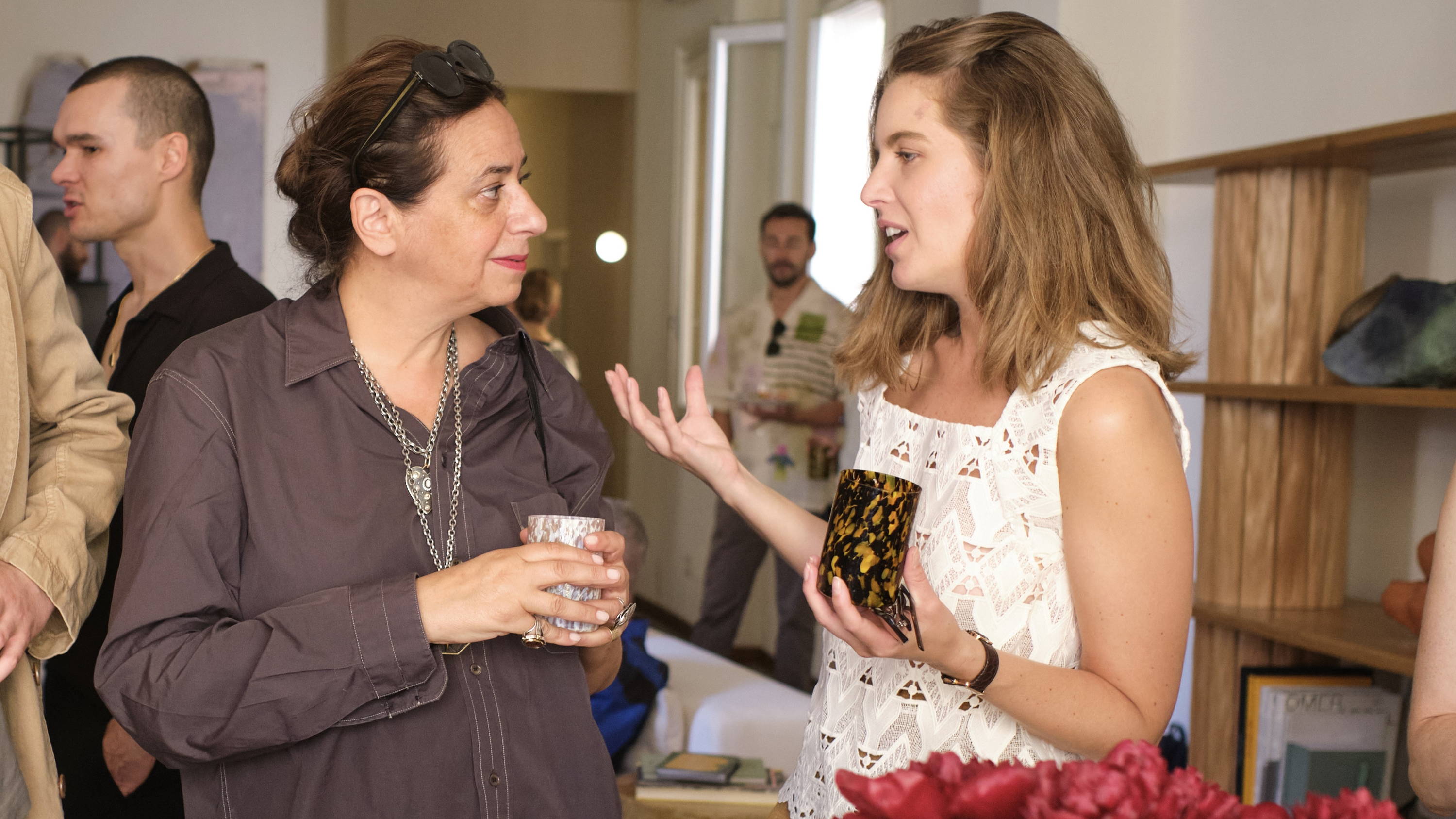 Designer India Mahdavi & Federika engaged in conversation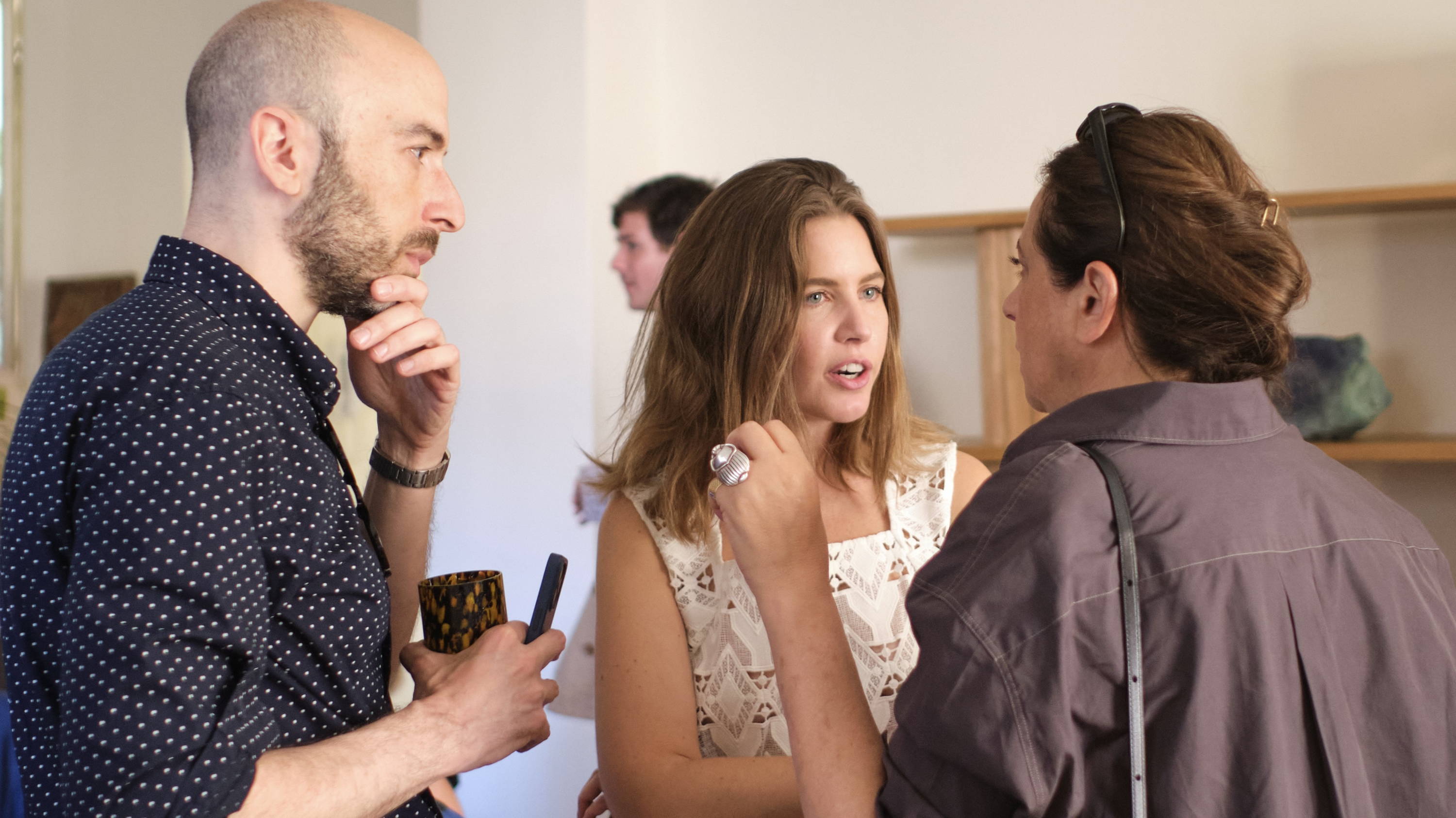 Dan Rubinstein, Federika & India Mahdavi
Macchia su Macchia Leopardo Glass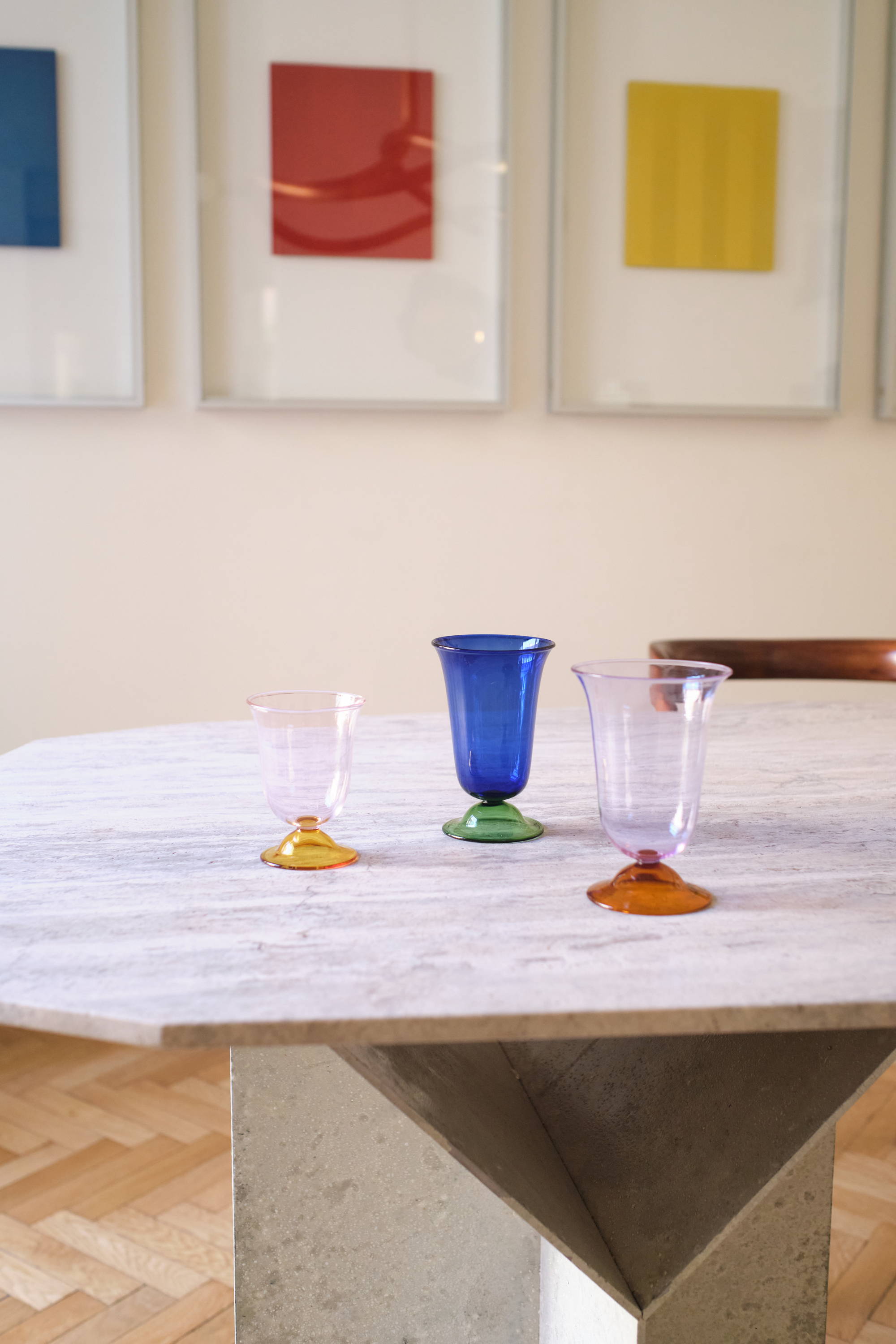 Cosimo Pink & Yellow Tumbler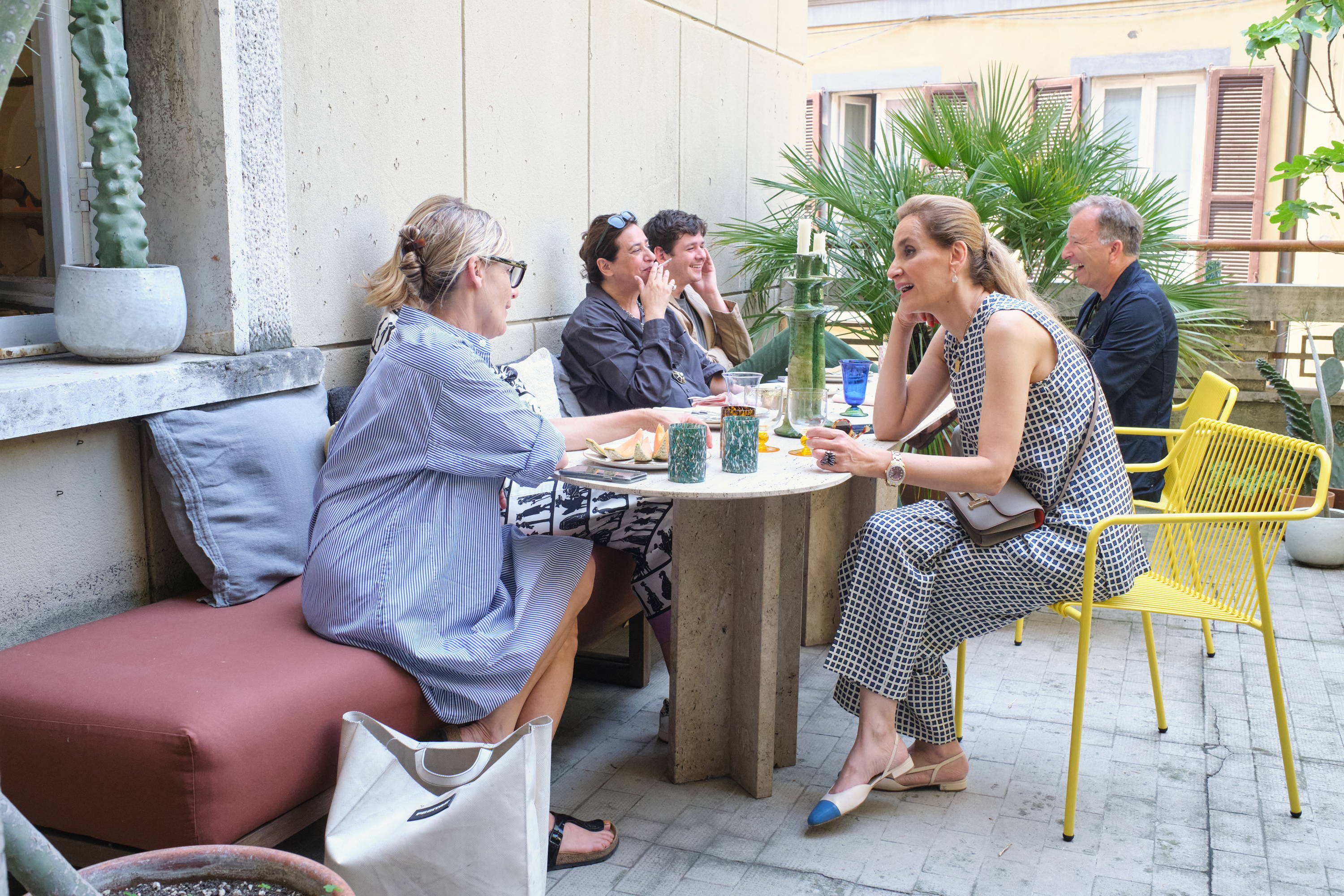 Guests enjoying the food and conversations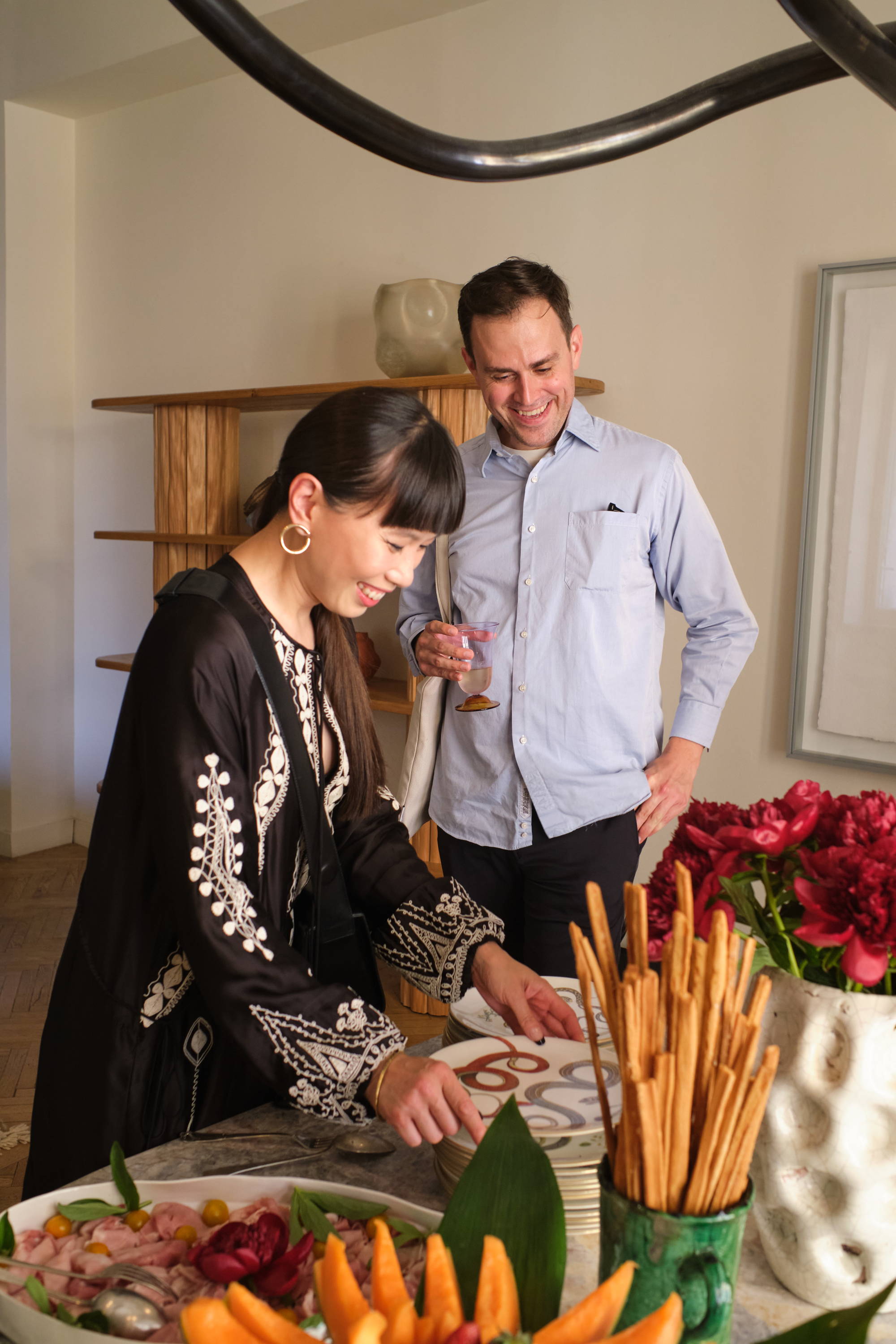 Yoko Choy & Adrian Madlener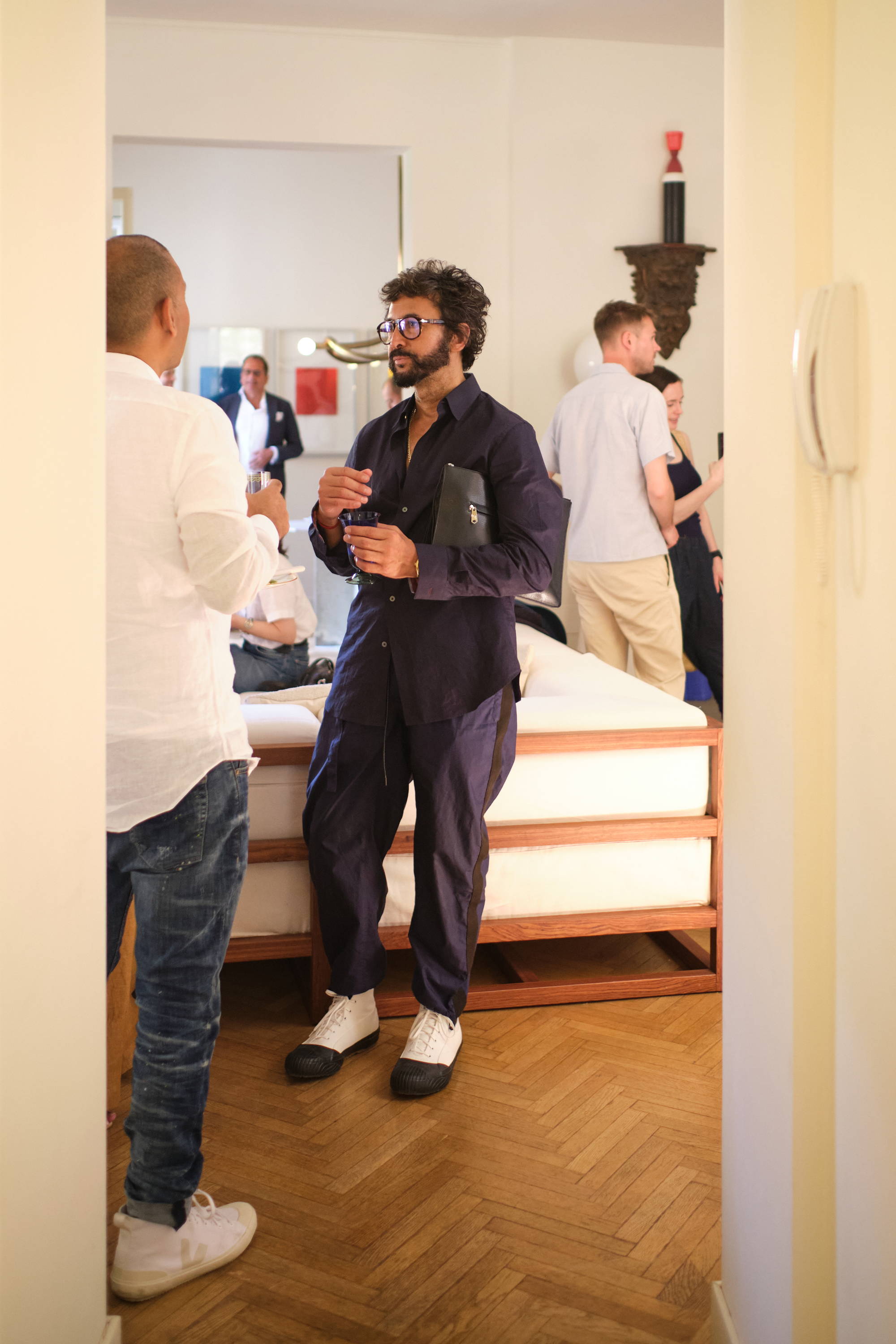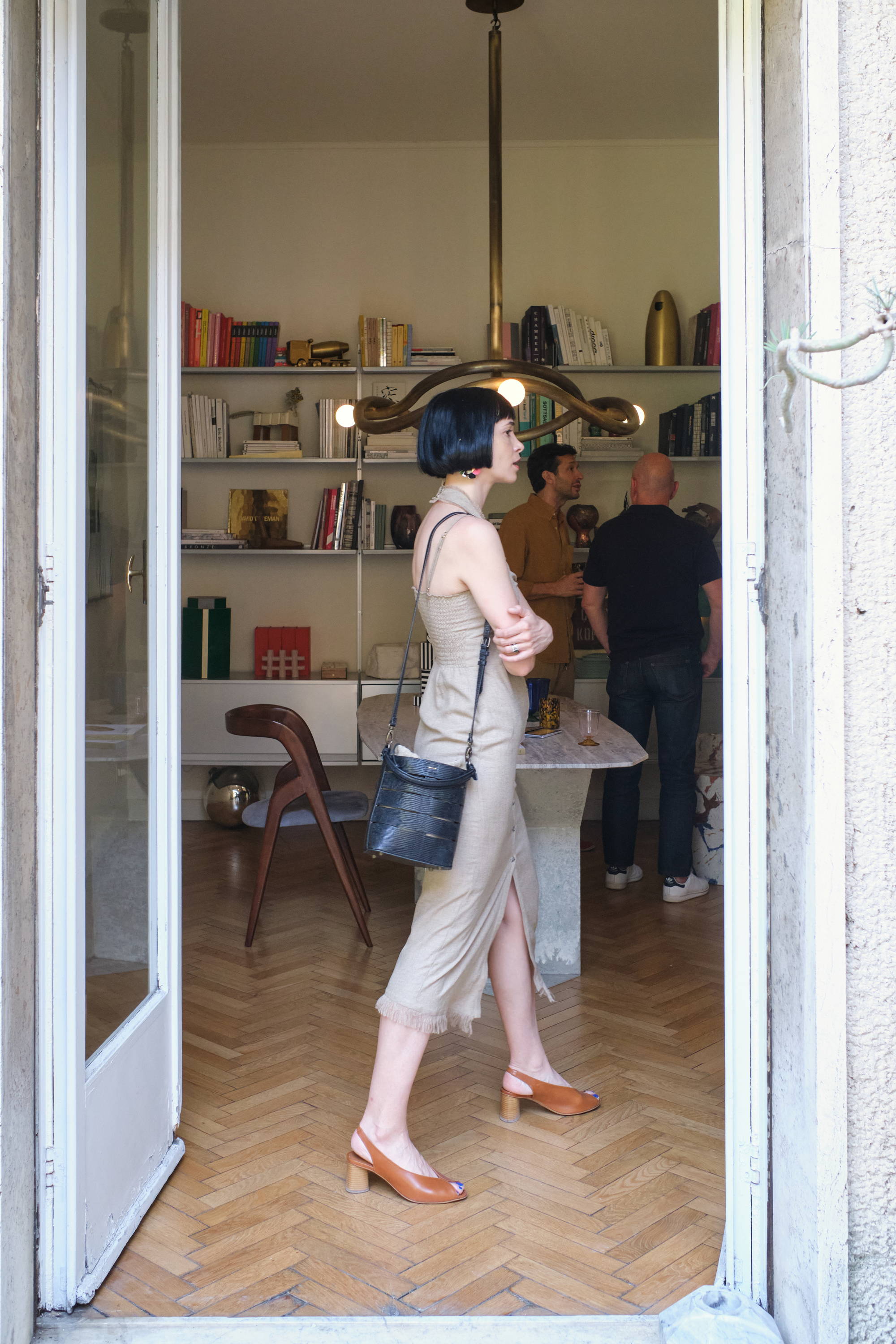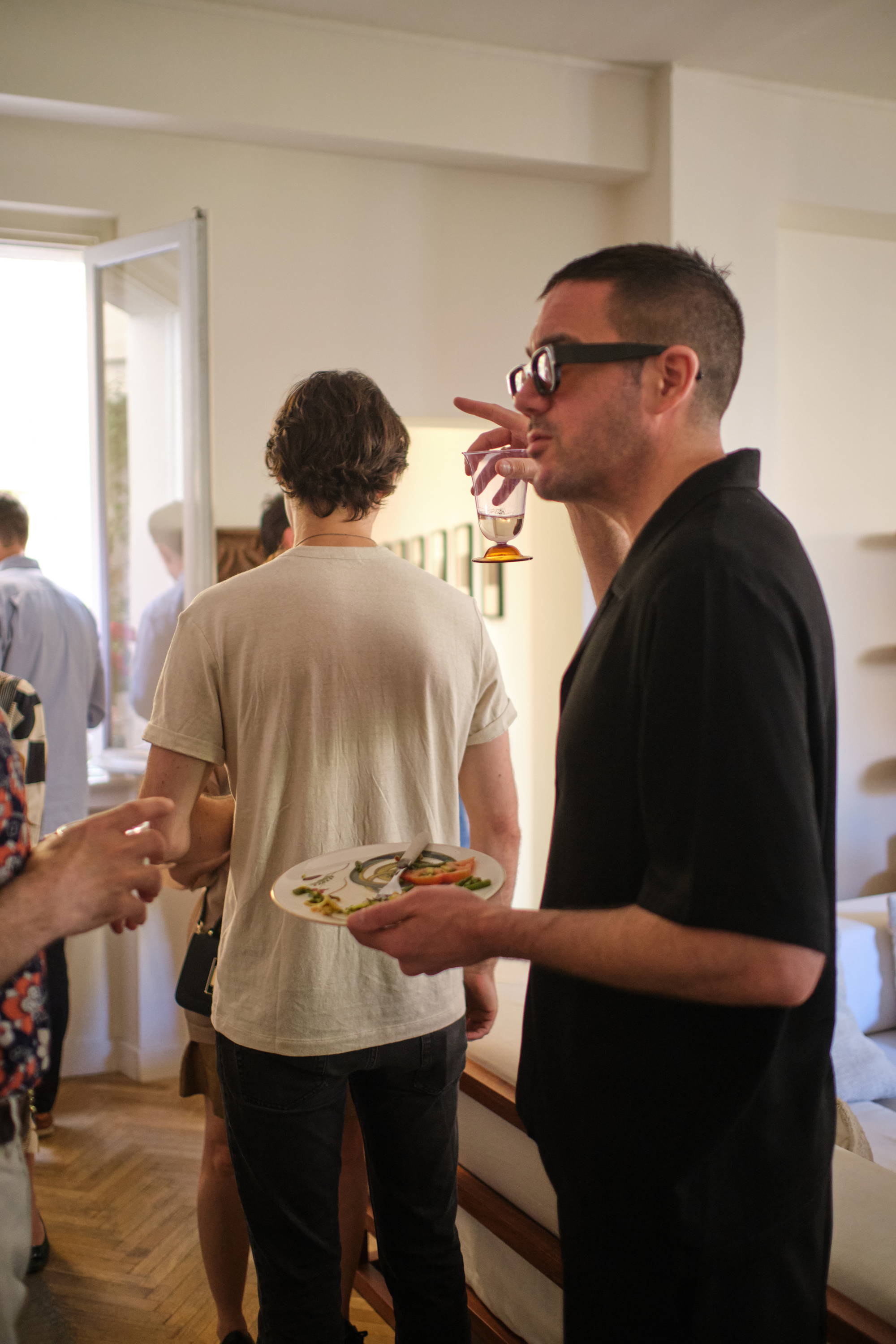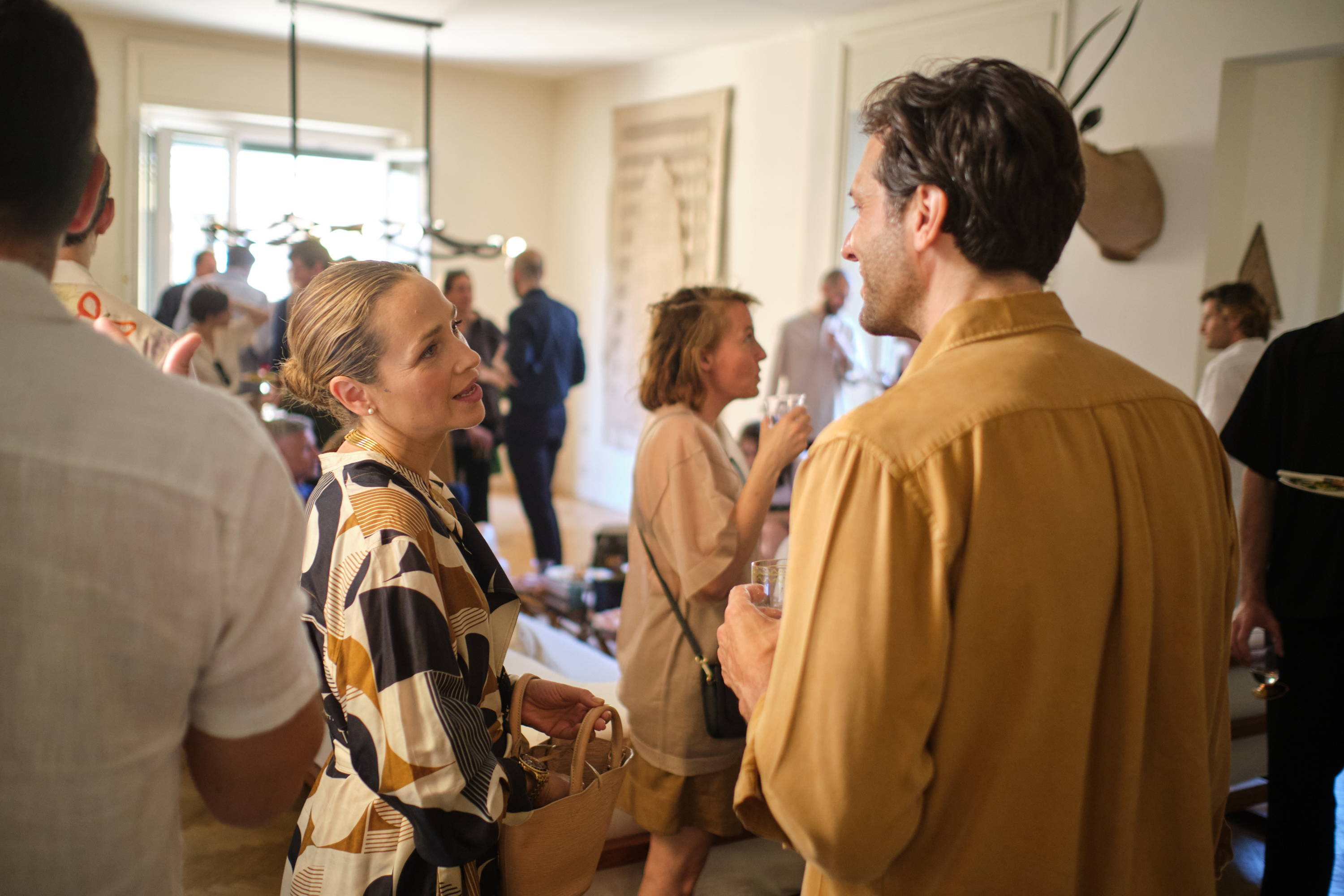 Luisana Mendoza & Nicolas Bellavance-Lecompte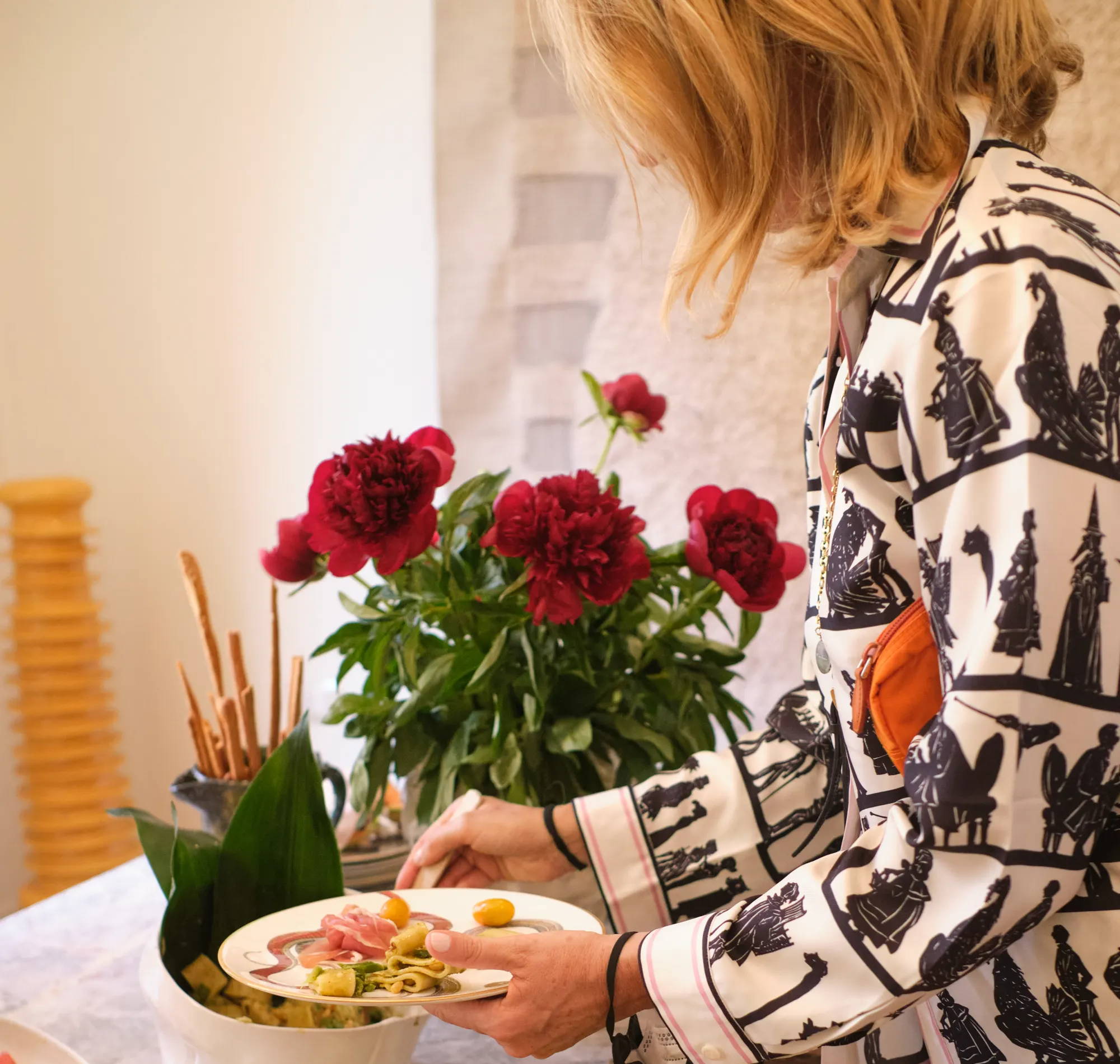 Serpenti Plates & the fabulous buffet