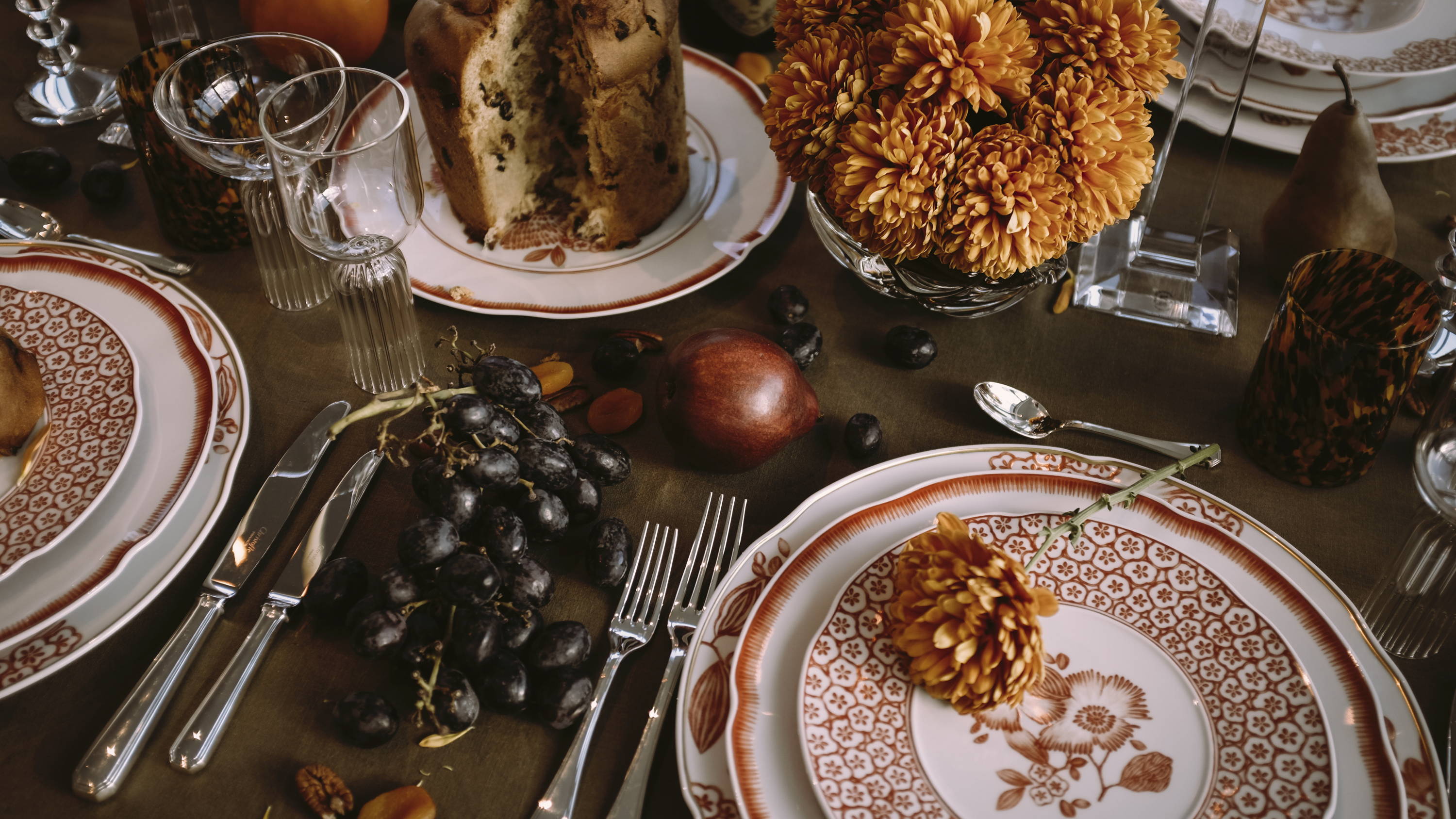 The holiday season is a perfect time to master the art of table setting. Not only do we have more time to get organized than ever before (mastering this art certainly requires planning!), there's always room to play during the most wonderful time of the year! Whether you are hosting your in-laws for a lovely Christmas soiree, setting an intimate table for friends, or throwing a fabulous dinner party for a large group, an impeccably-set table will never go unnoticed. Get creative, run wild and (fully) embrace the festivities.
You don't have to stick to the traditional red-and-green table. Choose a palette that you love and that flows with the mood you want to set - you can always incorporate festive elements scattered around the table and, of course, with your outfit! Here are four gorgeous table settings to inspire you for the upcoming holiday season.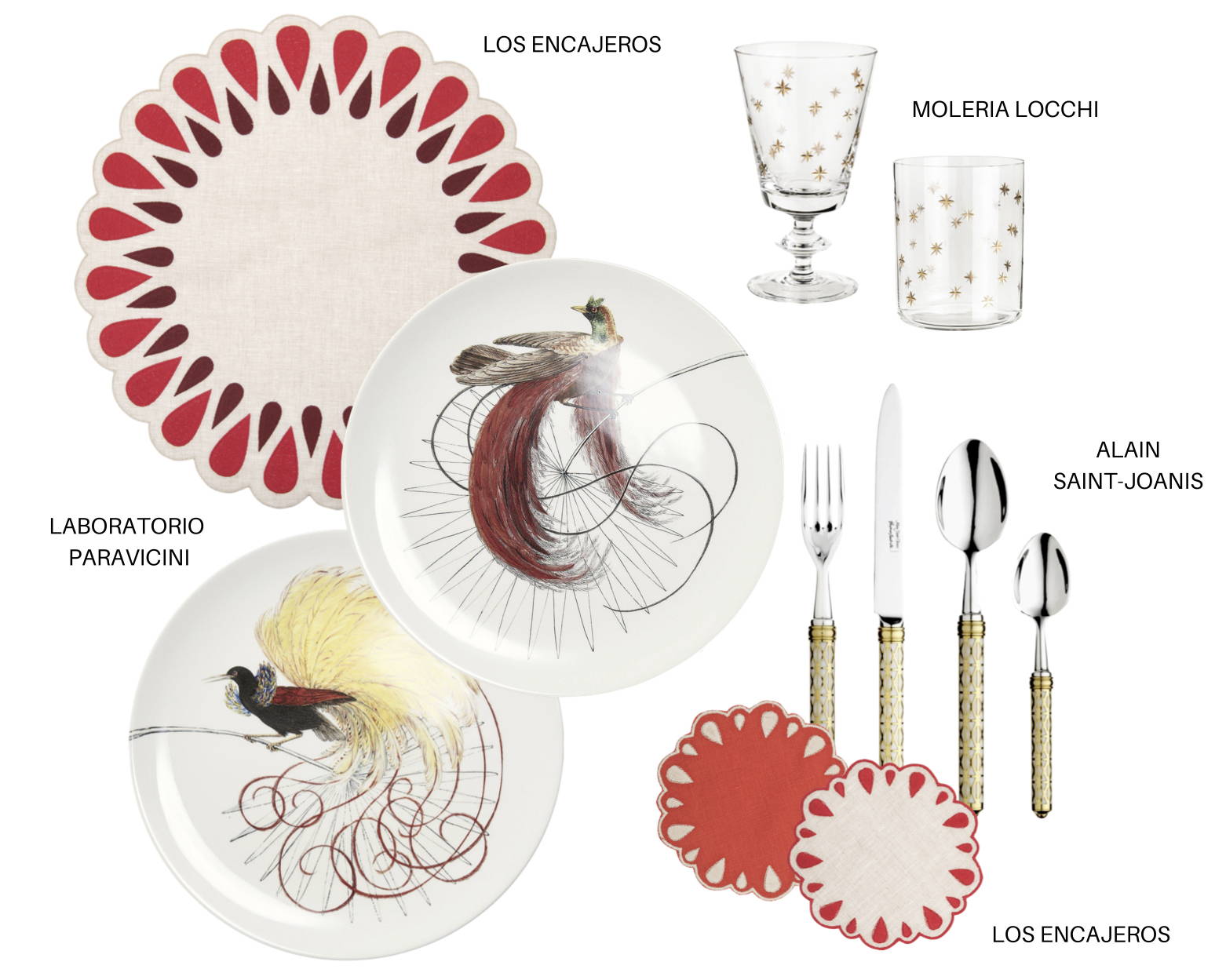 Red and gold makes a beautiful color story, and it certainly makes a table look glamorous and festive. Combine different shades of red from your placemats and dinnerware, with sparkly metallics from your silverware and glasses. 'Tis the season to go over the top.
Celebrating Christmas on a faraway beach? A coral palette is an elegant way to set a holiday table with a tropical mood. Add gorgeous floral prints and fun sea urchin decorations for an extra touch of tropical.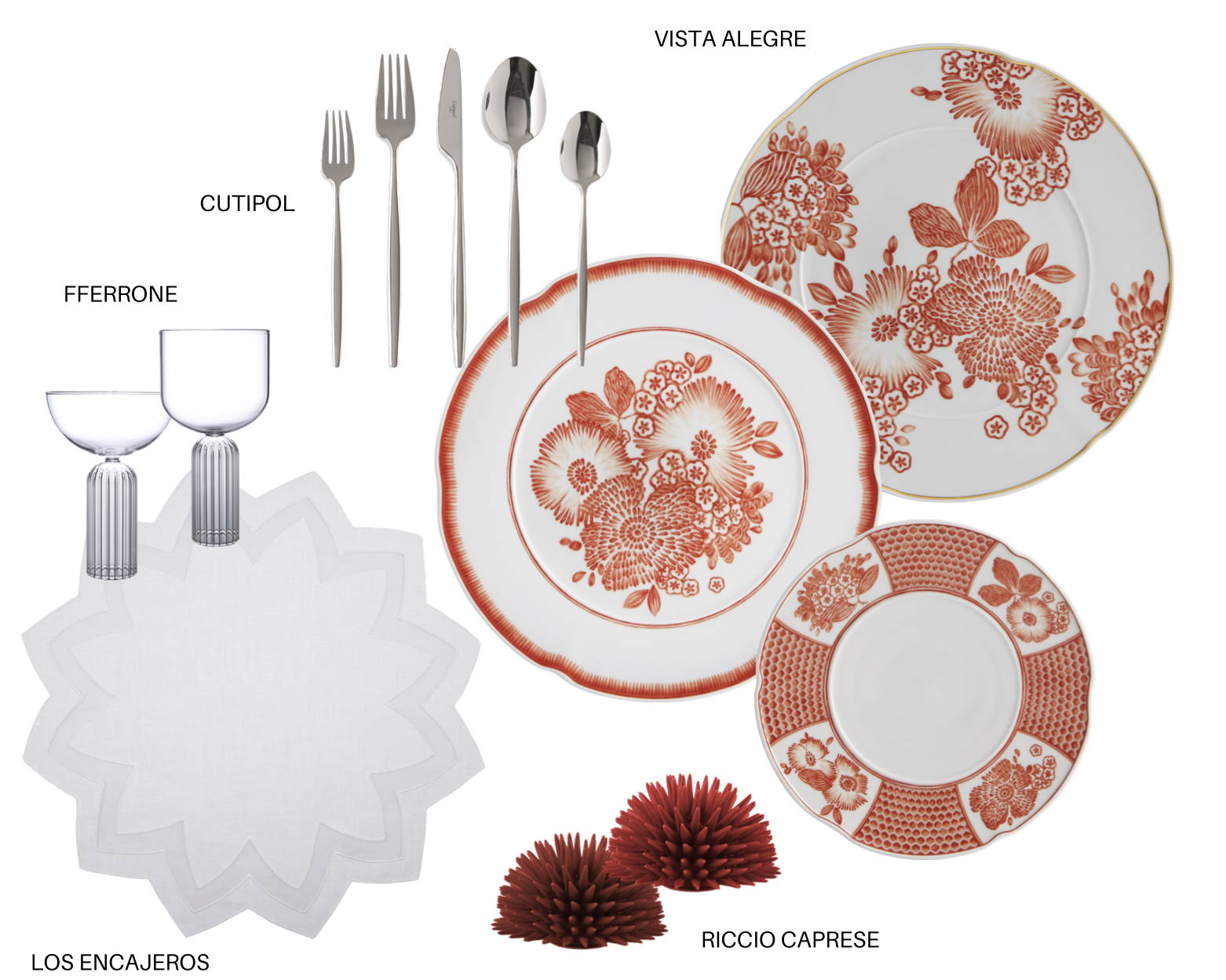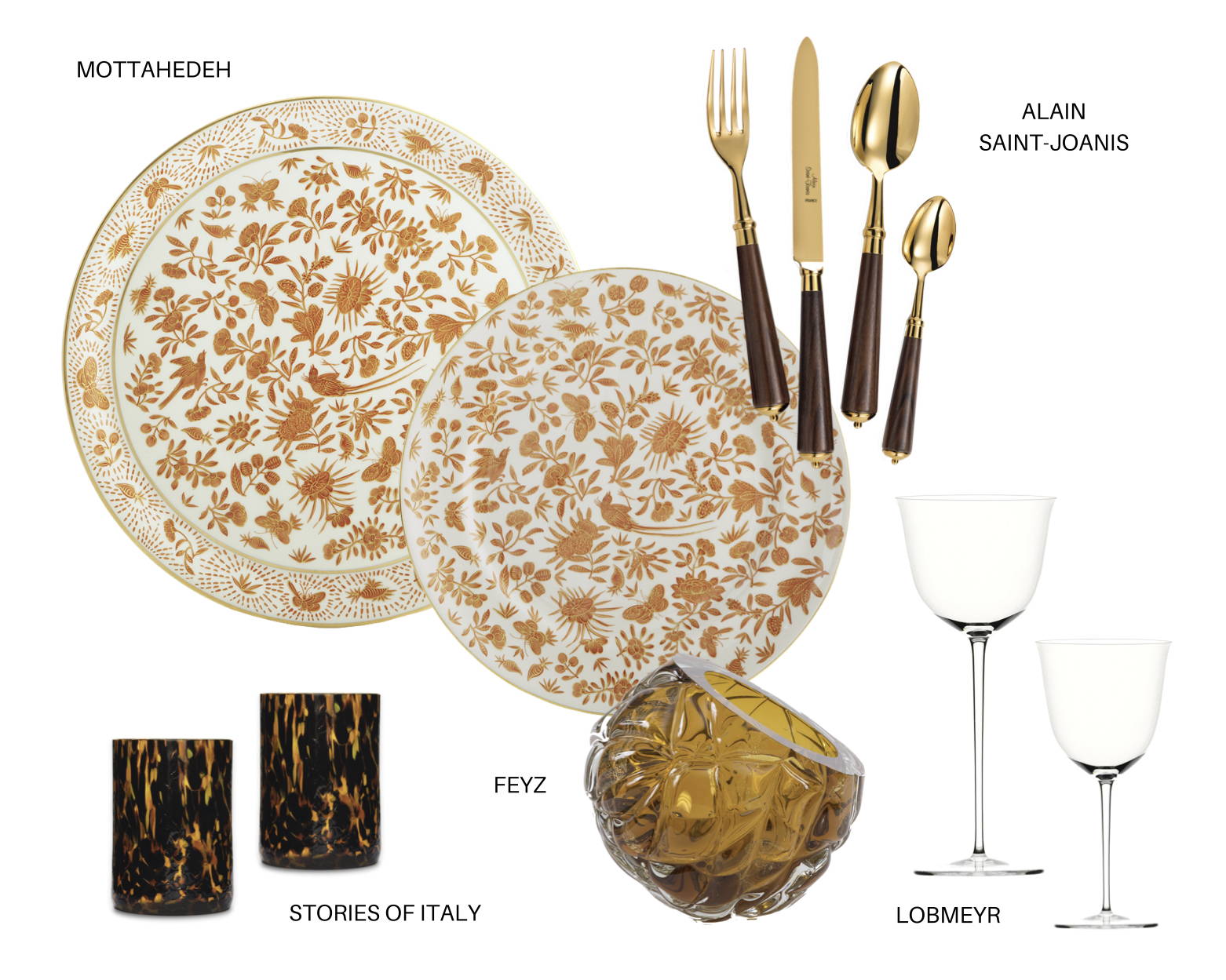 Don't be afraid of mixing colors and prints. As long as you stay within a color scheme, these bold combinations will create a vibrant feast for the eyes. Go wild!
Nothing screams Christmas like red, green and gold. If you are going for the traditional holiday color palette, do not hesitate to go all out. During the holidays, more is definitely more!