An Intimate Soirée at Le Gratin
Collecto's founder, Federika Longinotti Buitoni, hosted a private candlelit dinner in collaboration with hand-knotted carpet brand Fort Street Studio at Michelin Star Chef Daniel Boulud's new NYC restaurant Le Gratin.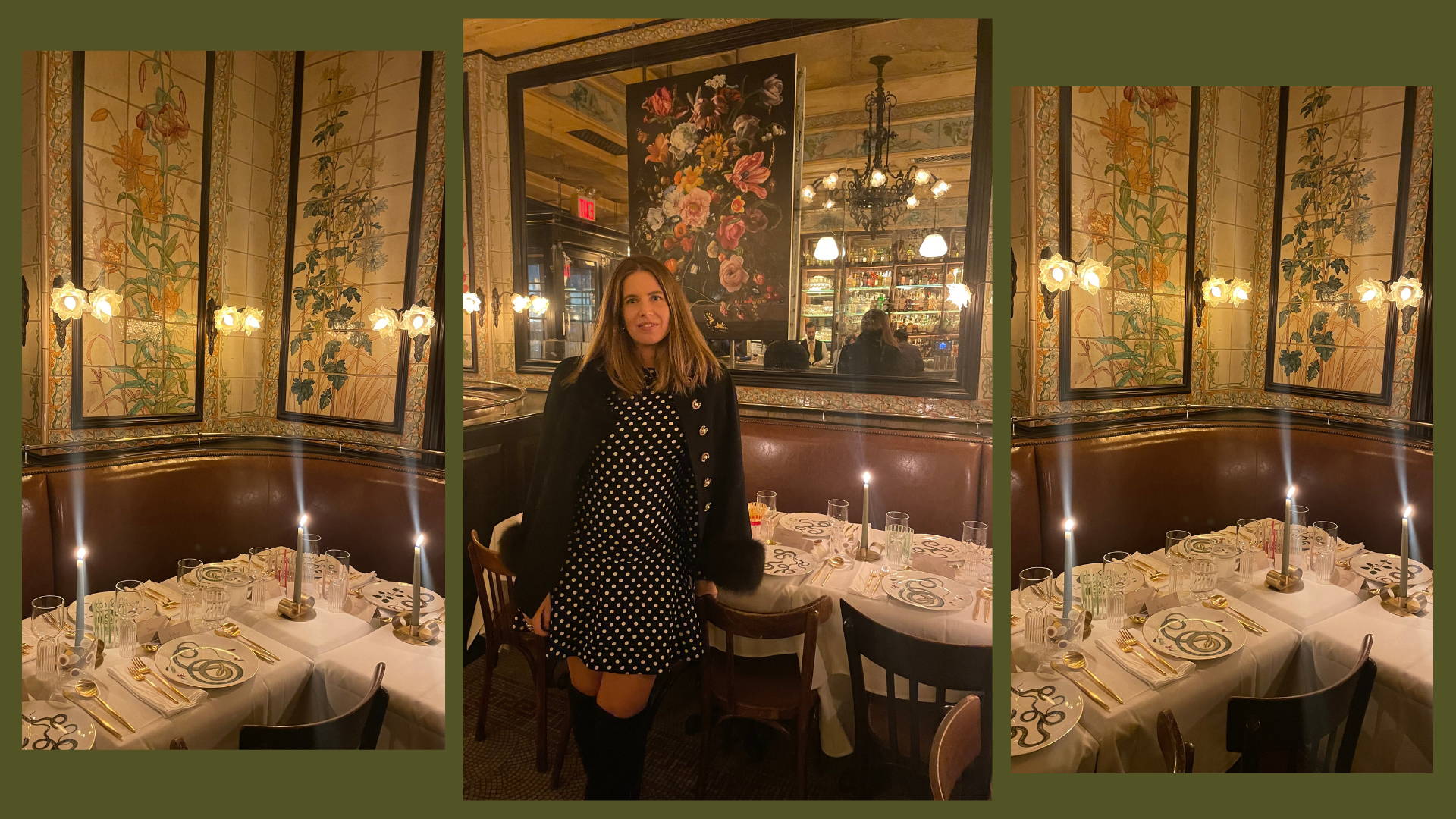 It seemed perfect to host a dinner at one of New York's newest culinary destinations, Le Gratin. The table curation was designed around the restaurant's Lyonnaise flare to create a harmonious allignment with the ambiance and color palette of the space. The antique floral motifs featured on the tiles and the mirrored walls served our inspiration to decide on the Serpenti Collection as the ideal dinnerware for this soirée. The subtle illumination from the light fixtures worked perfectly with the golden tones of the Moon Matte Gold Flatware Set, and the Bora Glasses' colorful palette picked up on the colors on the wall. "It is very important for the tablescape to be aligned with the tones and feel of the dining space -- it really makes a difference in the way everything comes together", says our founder, Federika. Et Voilà! Collecto's version of an elevated French bistro tablescape.  
'We wanted the tablescape to have an elegant and sophisticated feel, yet for it to allign with the restaurant's effortless French bistro flare. It was a fun and special evening!'
- Federika Longinotti Buitoni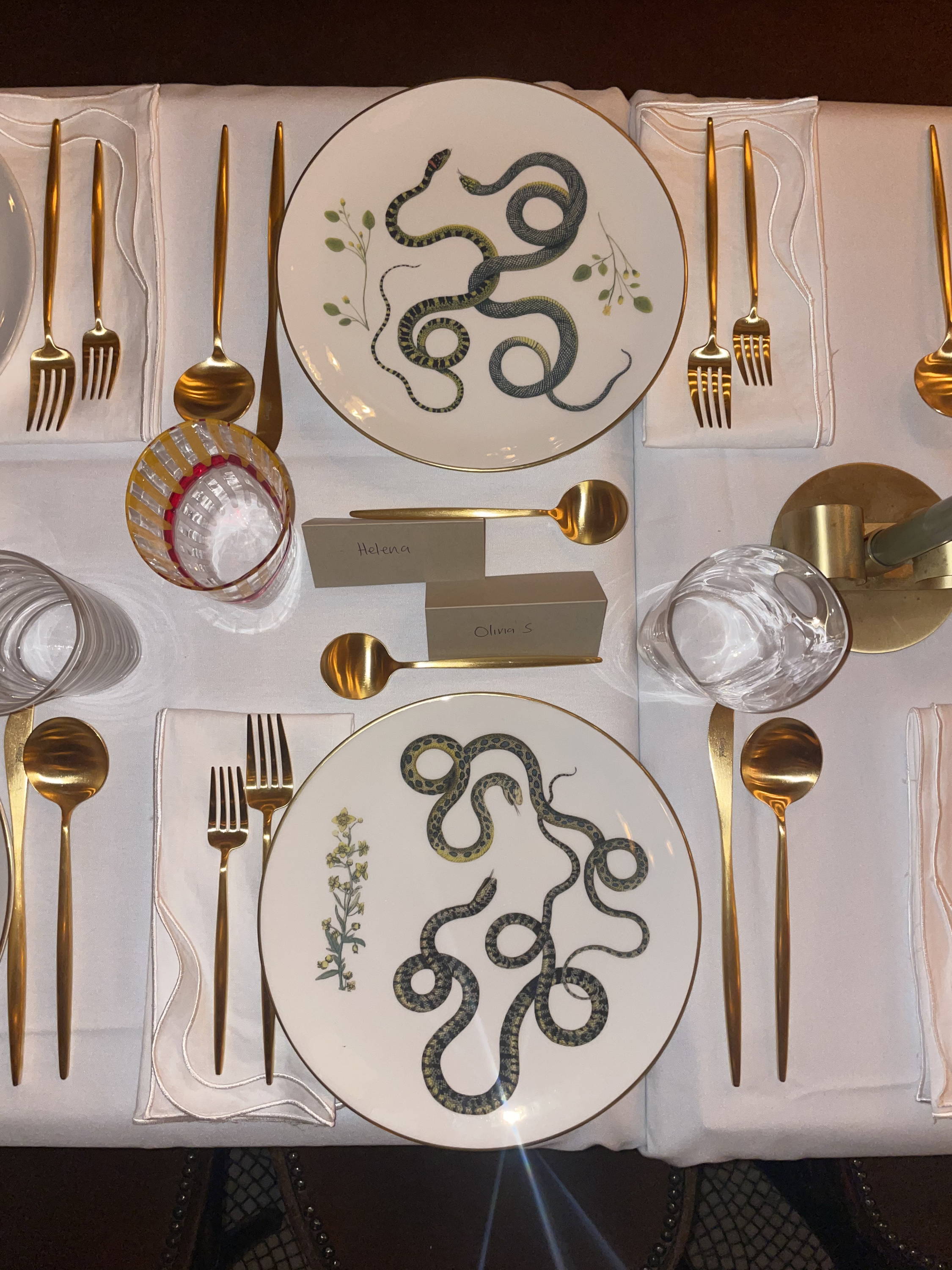 Serpenti dinner plates, Moon Matte Gold flatware & colorful Bora Glasses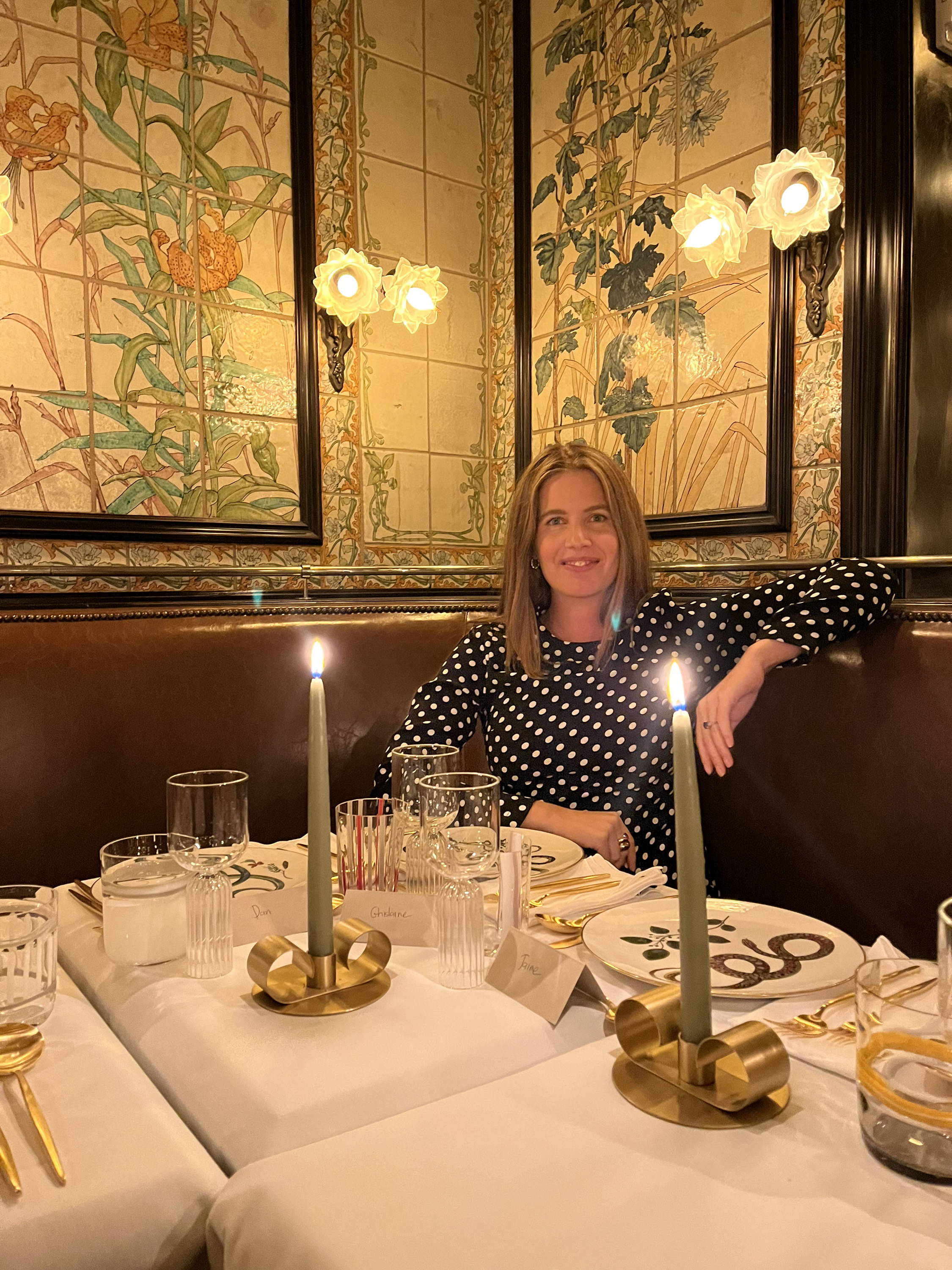 Federika, ready for the dinner to begin
We selected a curation of pieces that were elevated yet effortless as we wanted to create that 'wow' feeling, but at the same time make guests feel at ease. As the evening evolved, we received a most welcomed surprise when Chef Daniel Boulud visited the table. Lively conversations continued with our newest guest, and some funny and memorable selfies as well. It was definitely a night to remember!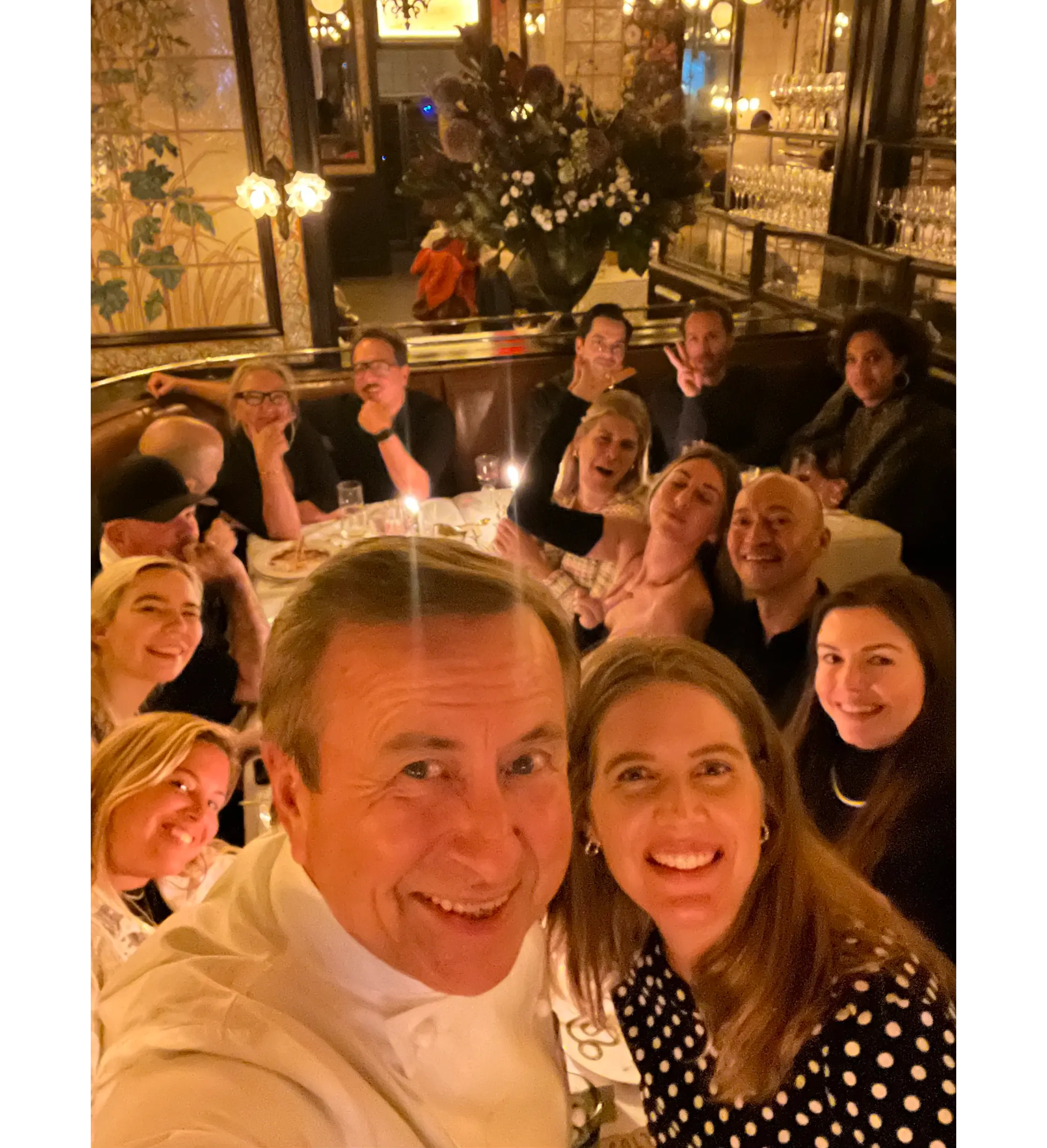 Chef Daniel Boulud, Federika and our wonderful attendees