A Summer Lunch with Designer Billy Cotton
We hosted a luncheon at the home of interior designer Billy Cotton in East Hampton to celebrate the launch of his first monograph
Photography by Max Mester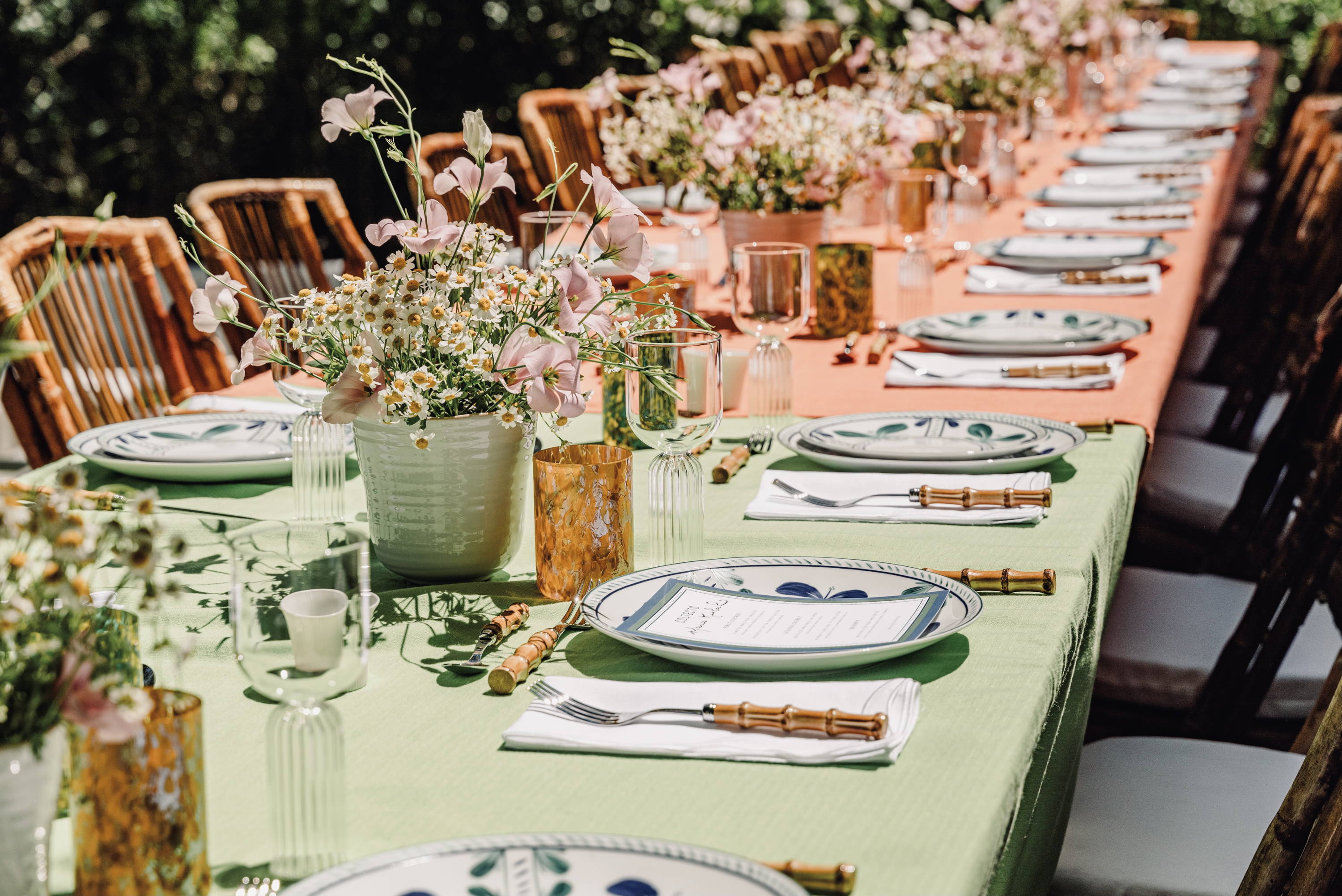 One of our favorite things about the summer is hosting outdoor gatherings and enjoying all that nature has to offer – fresh breeze, bright sunlight and the smell of the ocean or trees. ​​This summer, we hosted a lunch at the home of esteemed interior designer Billy Cotton in East Hampton to celebrate the launch of his first monograph. It was a delightful afternoon filled with vivid colors, a fresh menu and lively conversations.
The Hamptons has such a vibrant feel during the summer, and we could feel it the moment our guests started arriving – the relaxed and joyful smile on their faces was impossible to miss. Federika and Billy designed the table together, opting for a vibrant color palette that contrasted the minimalistic design of Billy's summer getaway. A combination of blues, greens, salmon, violet and mustard was apparent throughout the table.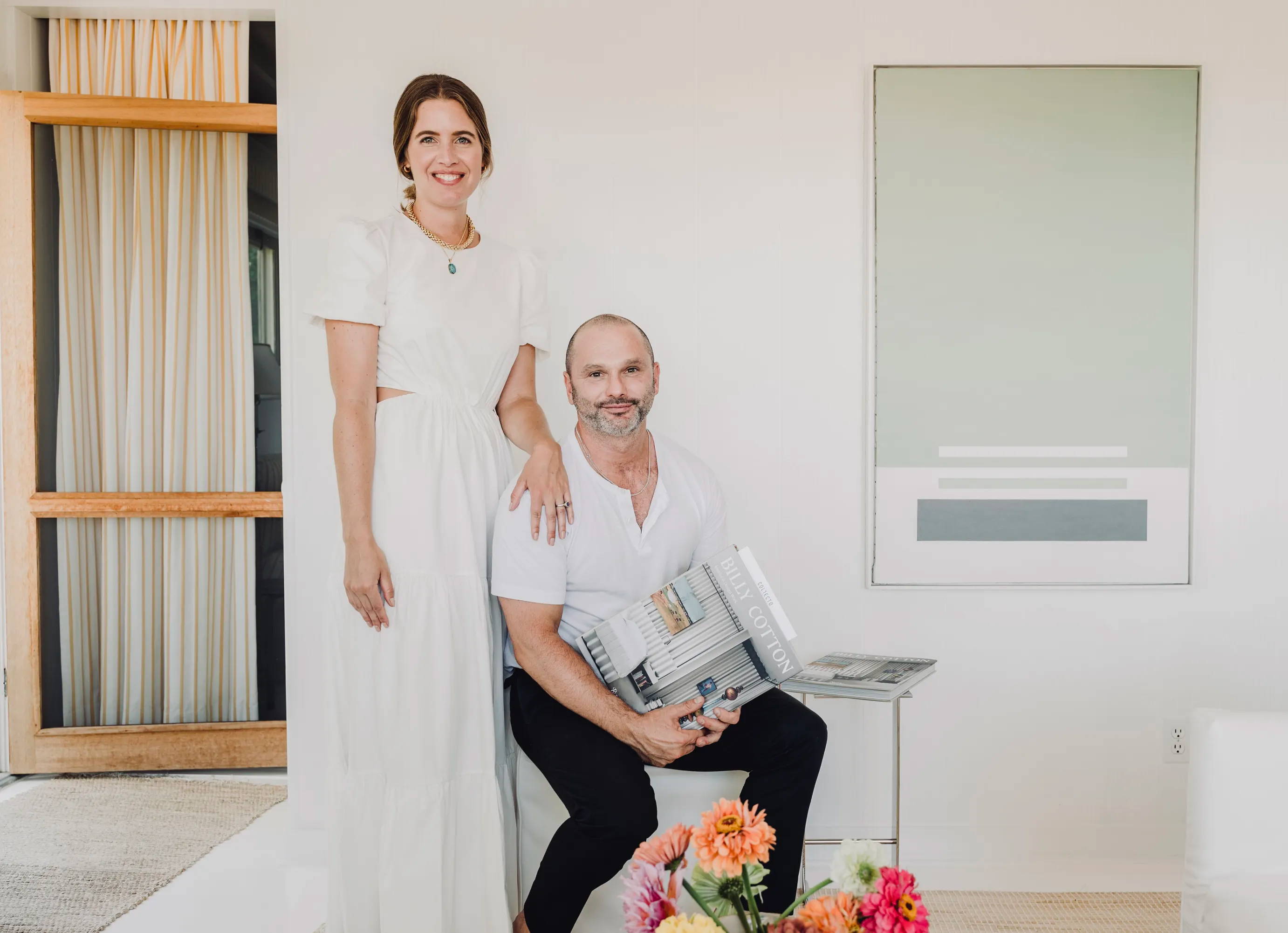 Collecto founder Federika Longinoti Buitoni & designer Billy Cotton
'Designing the tablescape with Billy was one of my favorite parts of the planning. We chose a palette that evoked the fresh, happy feelings of the summer...We began by selecting the dinnerware which is usually the focal point of a table. Based on the colors that we wanted, our Sevilla dinnerware collection was the perfect fit – hand painted motifs inspired by Sevillan tiles in royal blue and emerald green.'
- Federika Longinotti Buitoni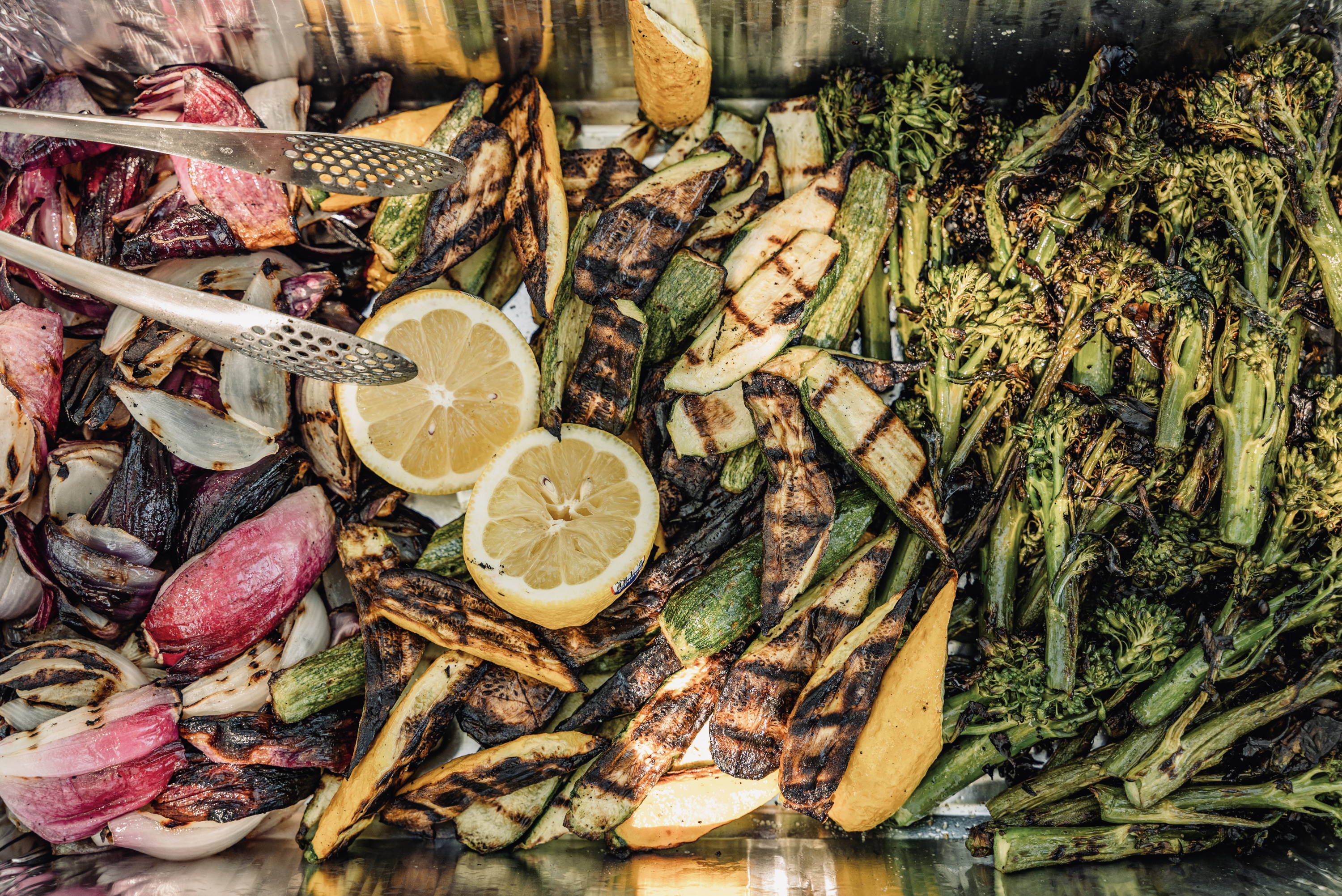 Bamboo Flatware Set, 5 Pieces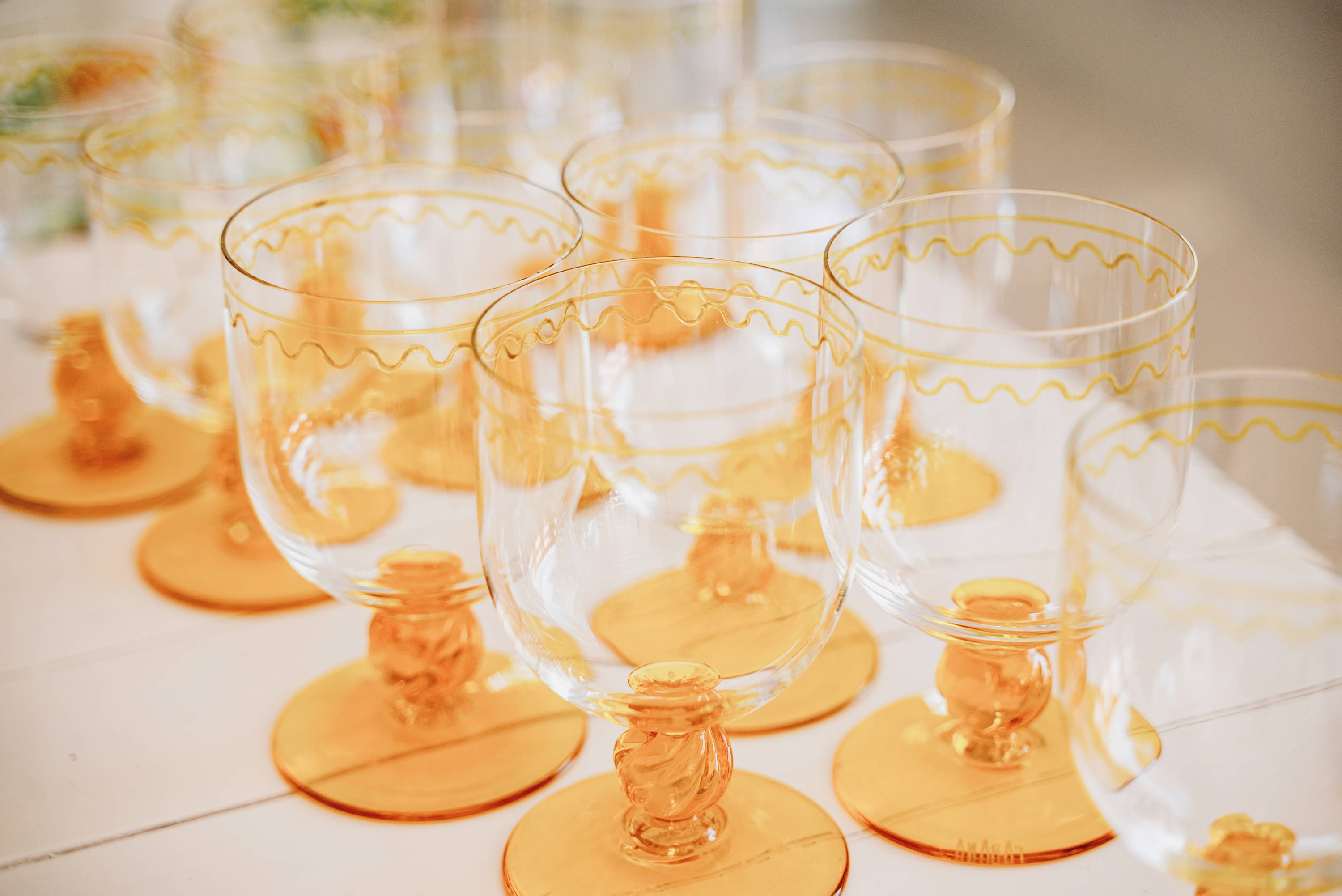 Jasmine Yellow Wine Glass
Billy had the fabulous idea of using a salmon-colored tablecloth that really gave the table a vivid touch of color. For glassware, we used the sculptural May wine glasses to add some contrast, mixed in with our Macchia su Macchia Murano tumblers in a diversity of colors, one of Federika's favorites.
'I really like adding an extra pop of color to my tables with these tumblers, and find that they pair well with many dinnerware collections'.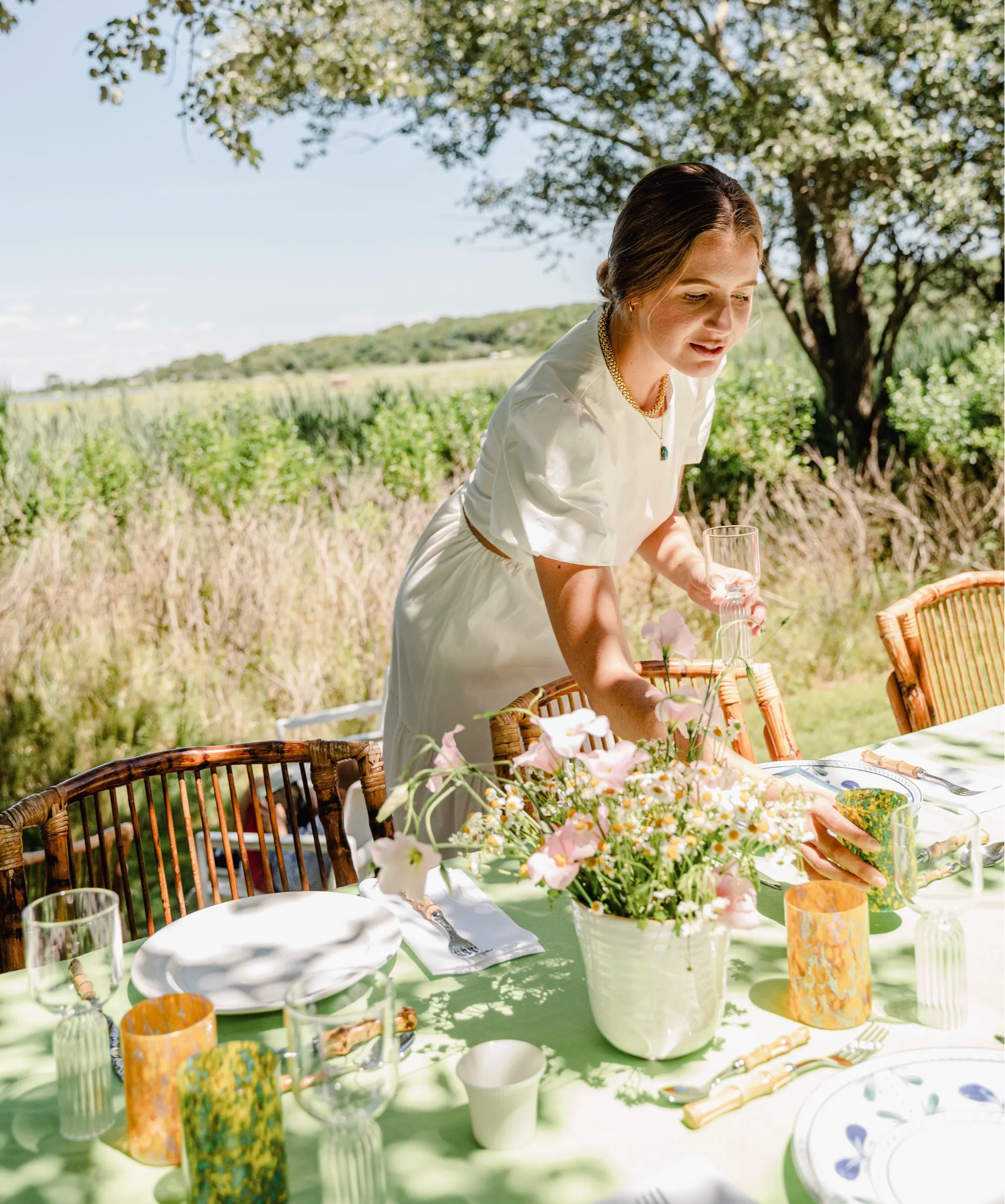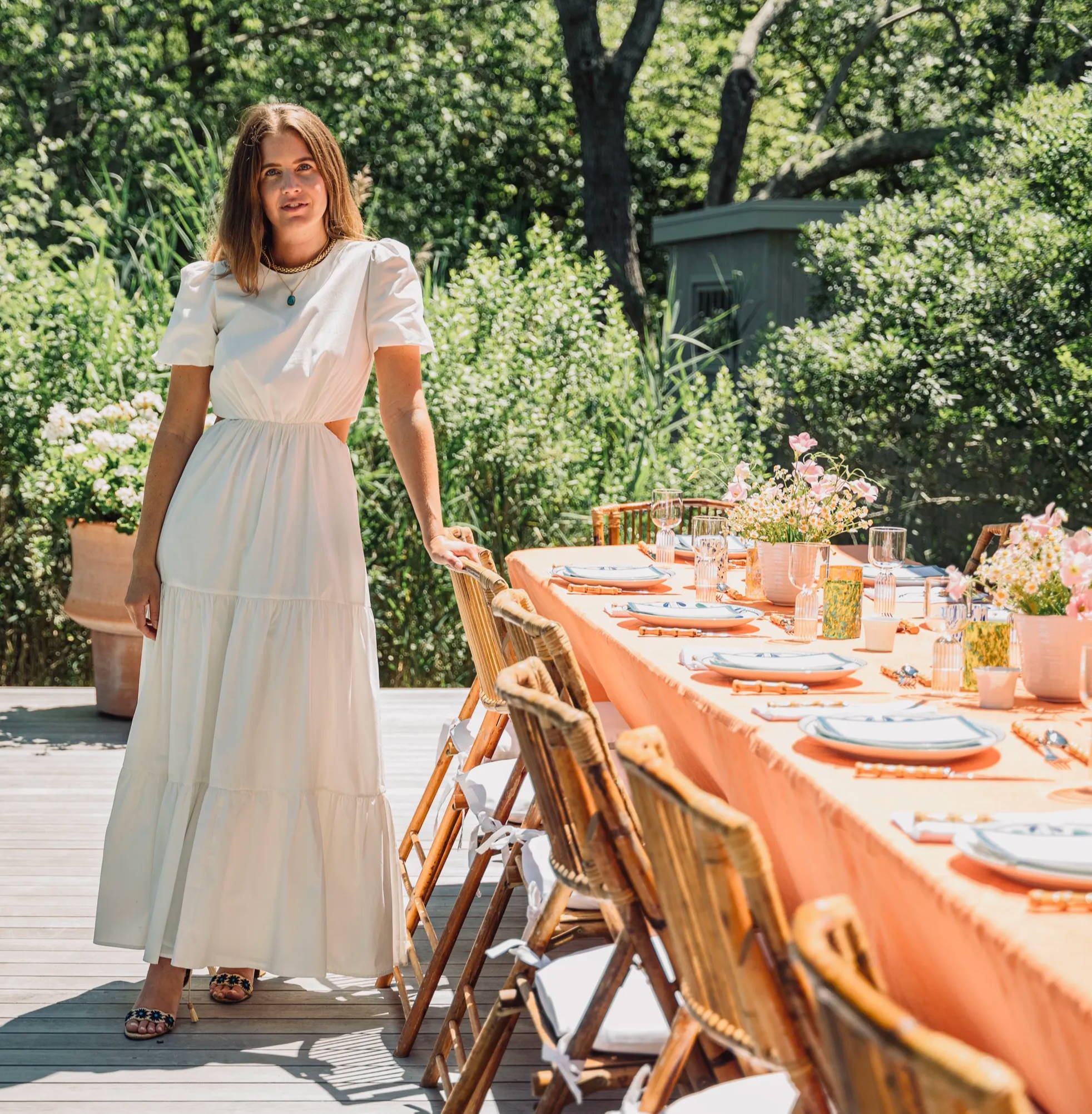 We set the table on Billy's porch surrounded by greenery and gorgeous water views. The nature surrounding us was so beautiful that we decided to work with simple summer flowers as our centerpieces to allow the nature to shine. Guests enjoyed a cocktail reception with drinks served in colored mouthblown glassware from different collections. Among those in attendance were former Editor-in-Chief of Elle Decor Whitney Robinson, Tom Delavan, Larry Milstein and Julia Gamolina.
To begin the lunch, Federika raised a toast in celebration of Billy's new book and the impeccable work he has done since he started his career as an interior designer. We kept the menu light and summery, with a lot of organic produce, cold summer pastas and fresh salads. The homemade focaccia and grilled salmon with castelvetrano salsa verde were two of the guests' highlights!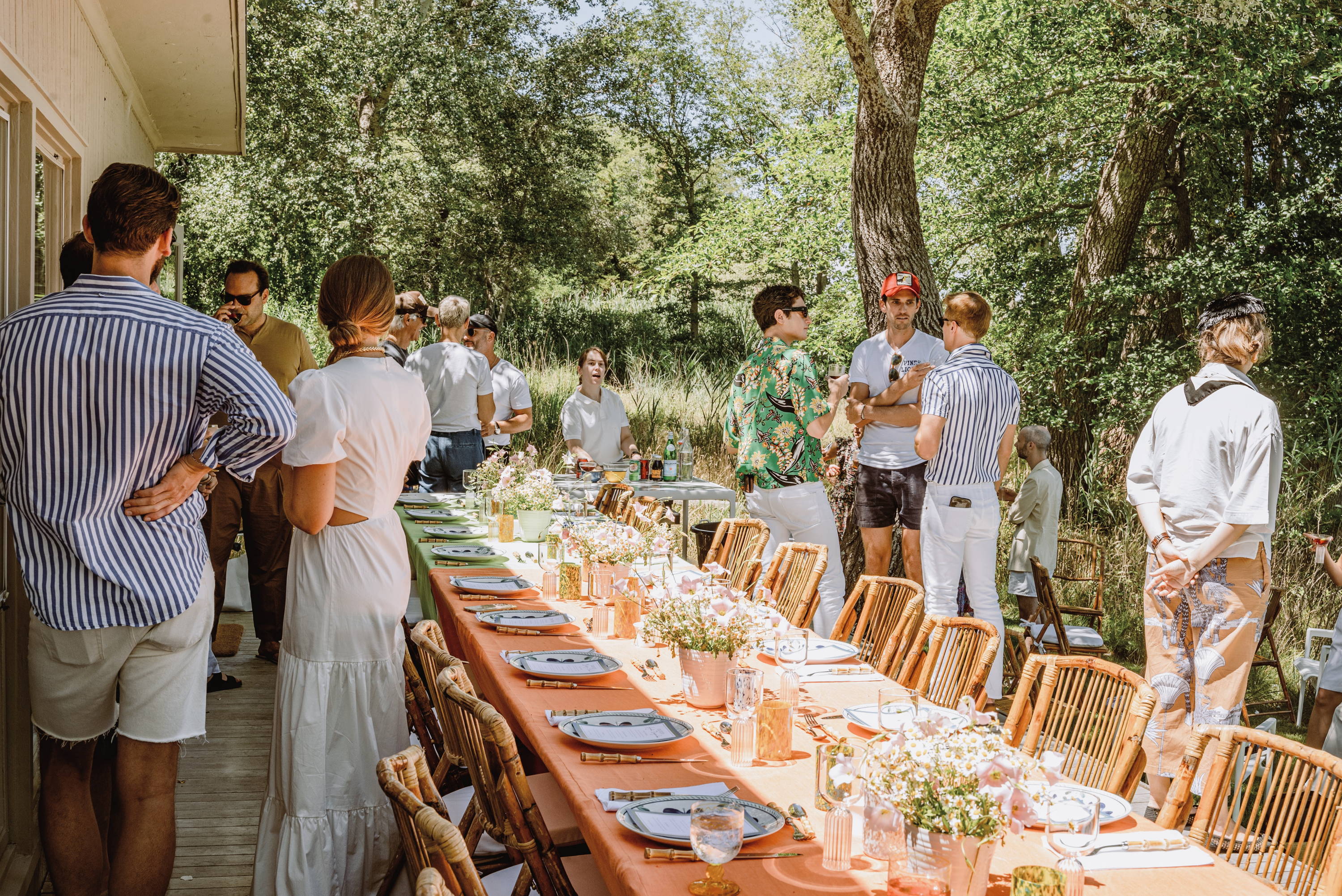 Guests enjoying a cocktail reception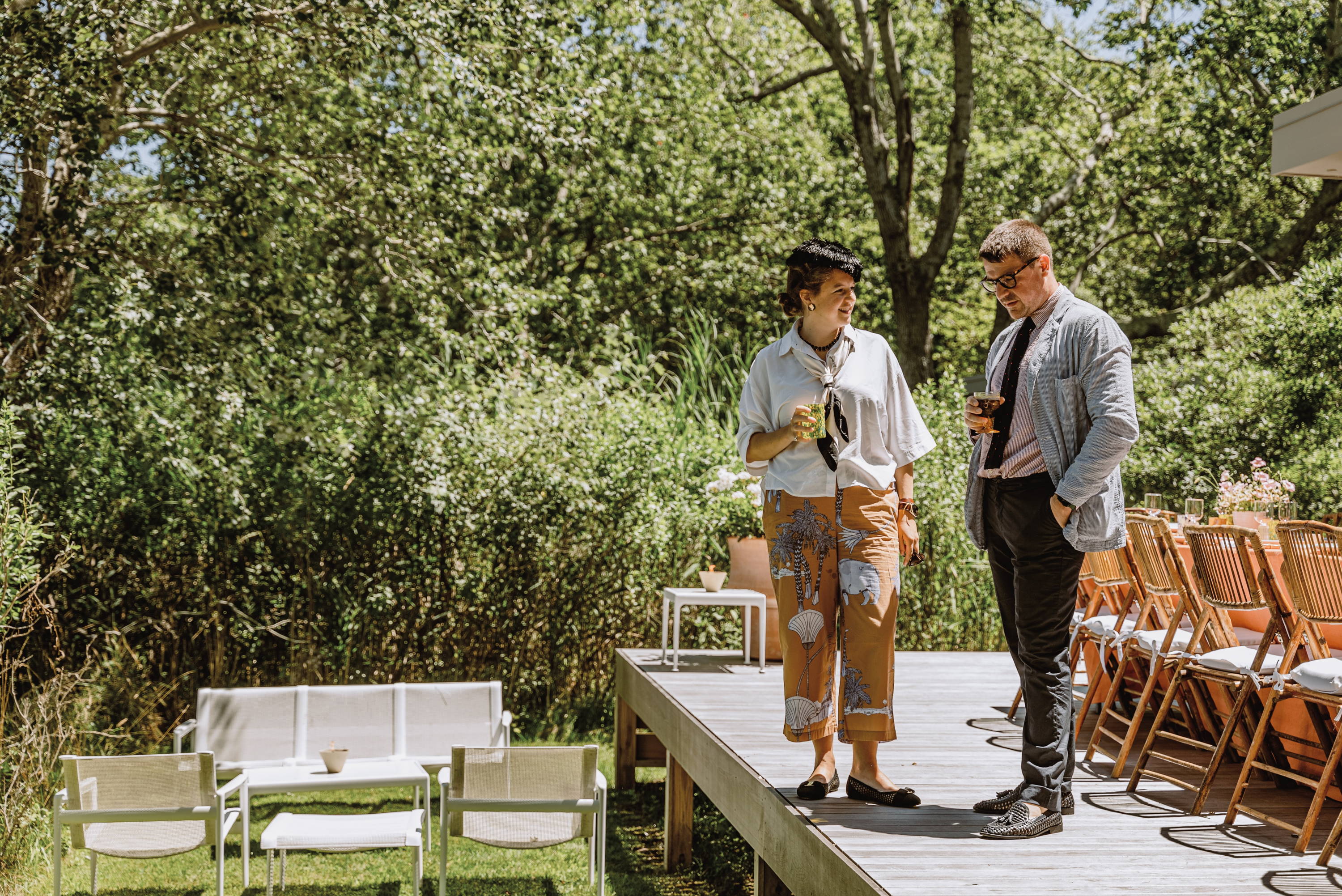 Roi Du Lac founders, Marco Kinloch & Antea Brugnoni Alliata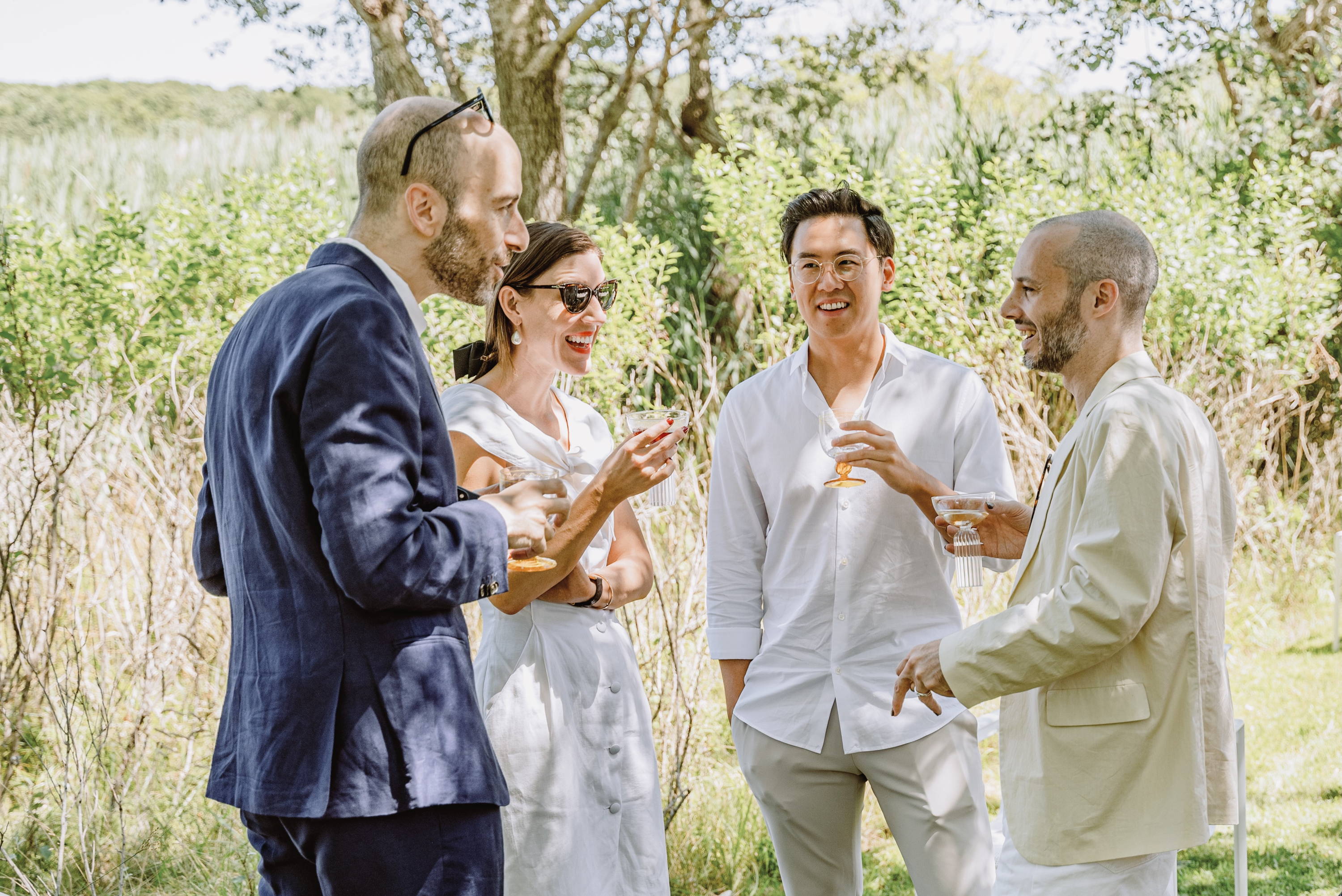 Dan Rubenstein, Veronica Helen Speck, Leo Lei, Sean Santiago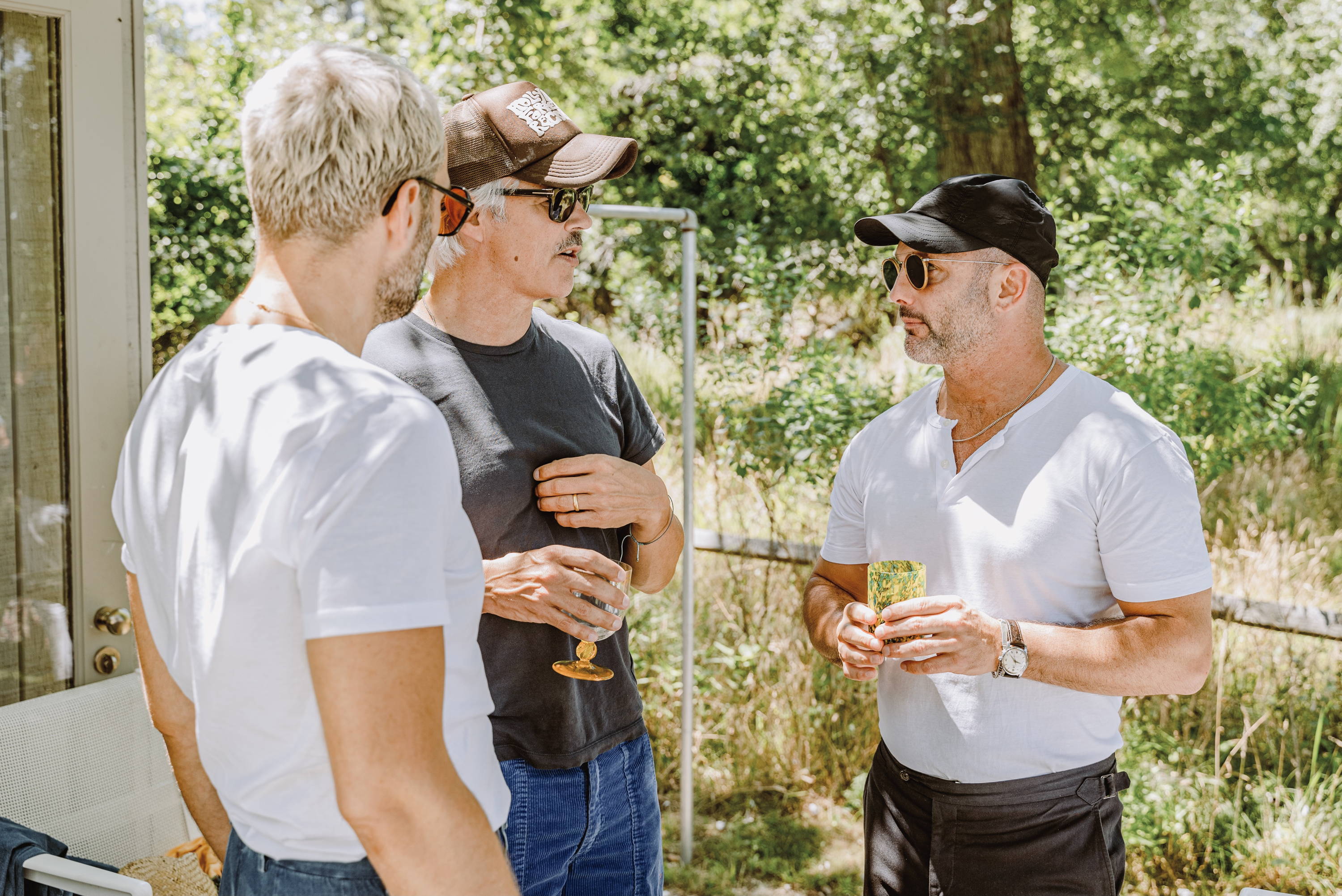 Whitney Robinson, Tom Delevan & designer Billy Cotton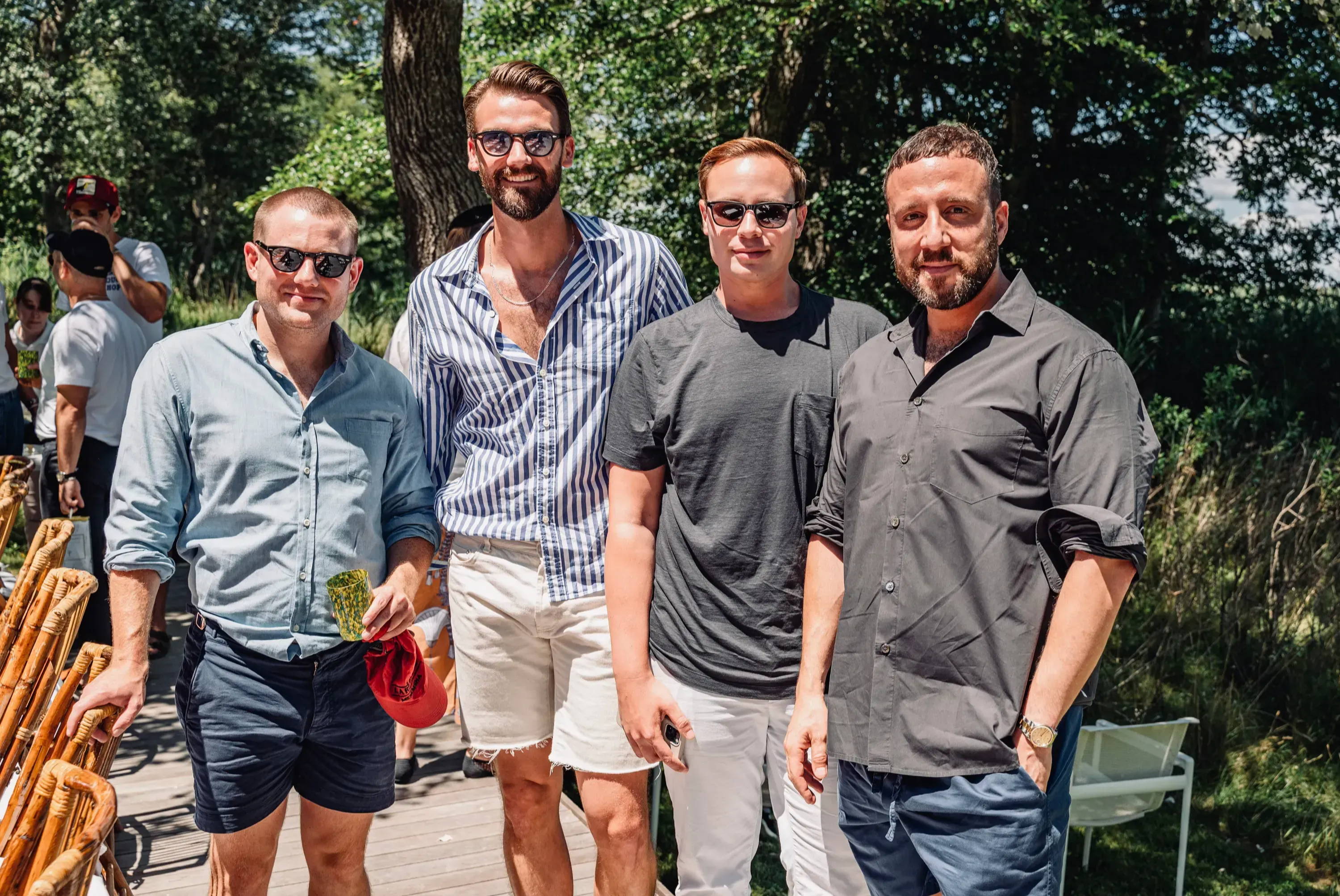 Jared Seligman, Brian Jones & Jon Mallow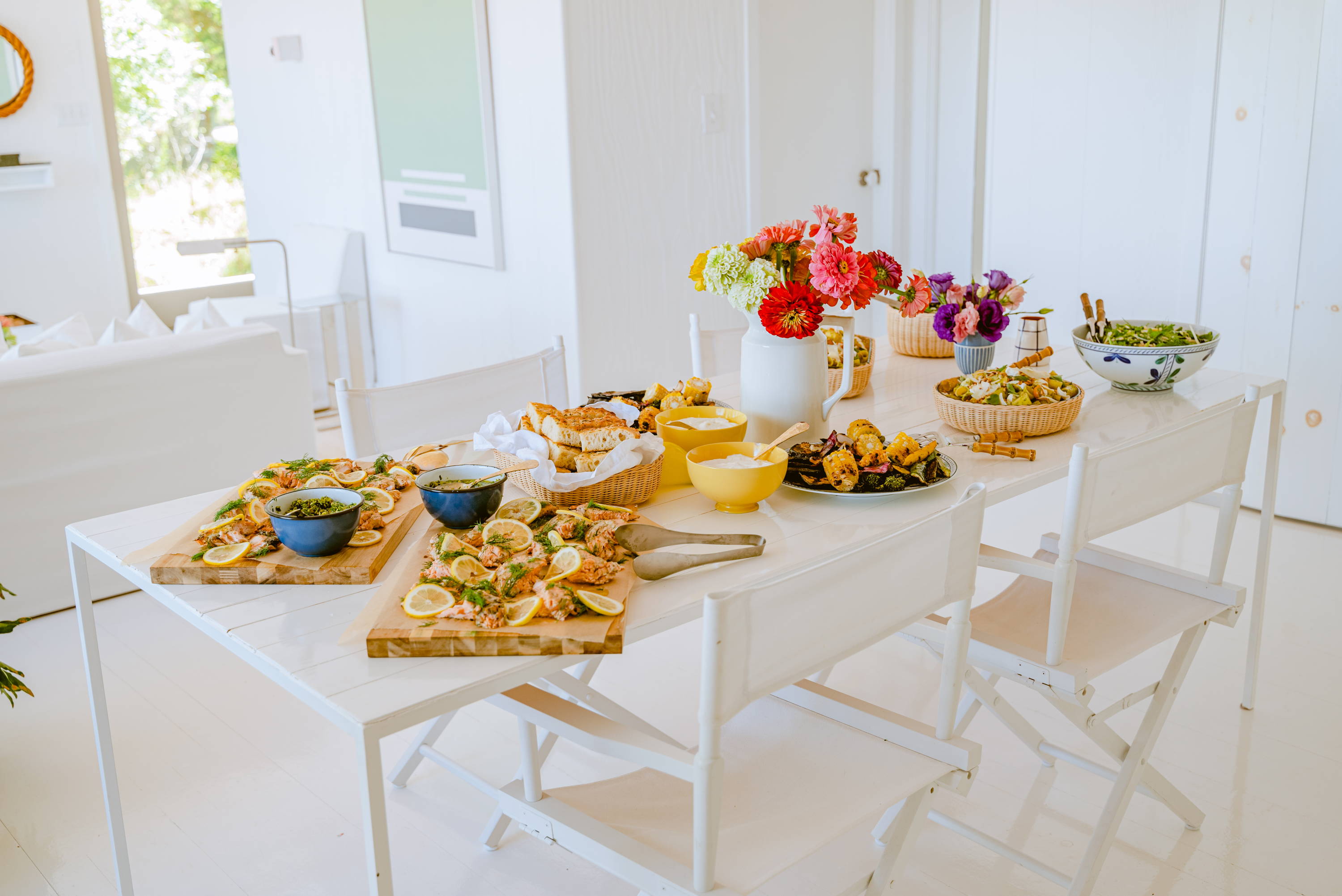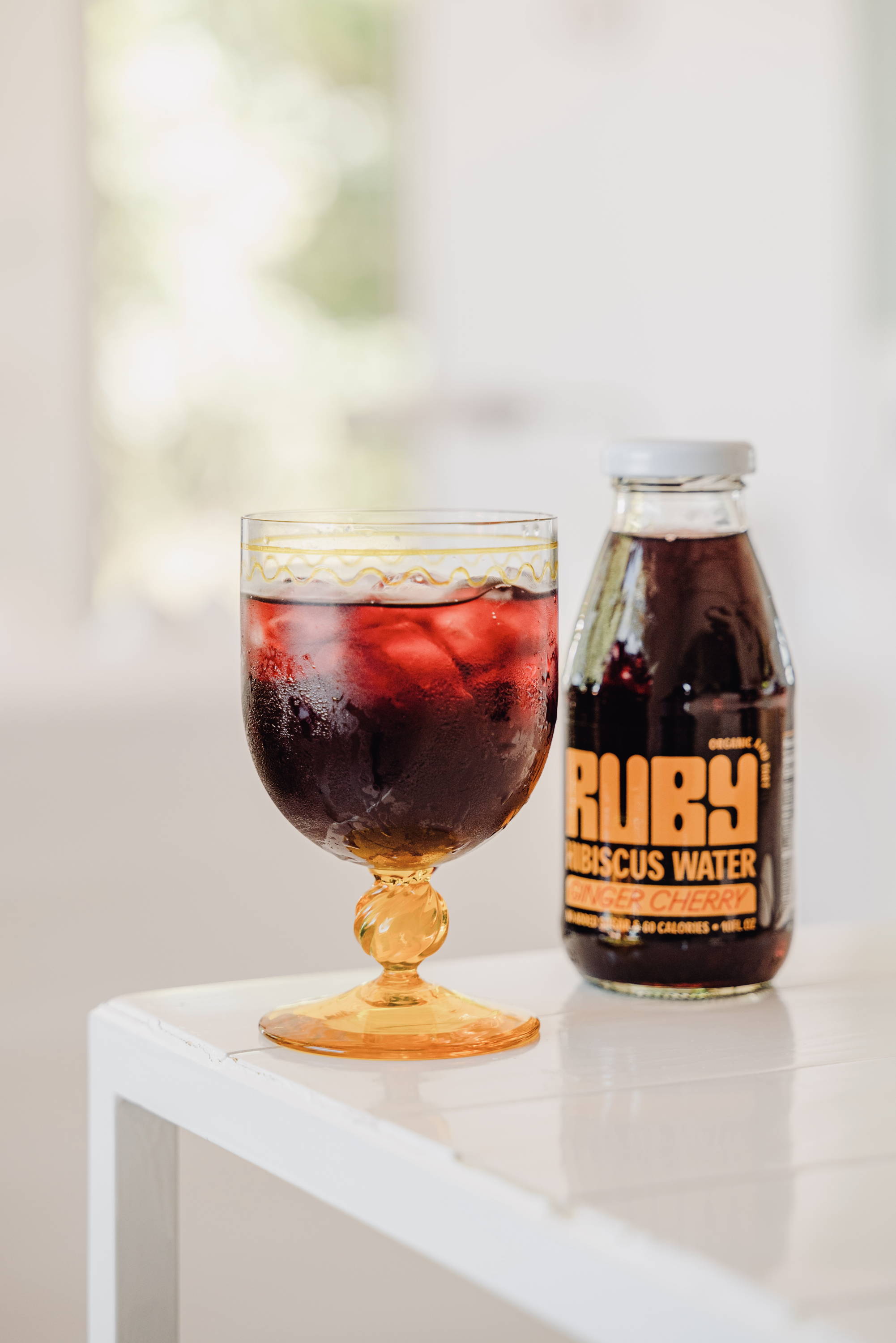 'I get so happy when I see guests going back for seconds – some people might be embarrased to have more, but to me it's only a sign that the food was worth going back for!'