COLLECTO CODE
Behind The Scenes: Our Values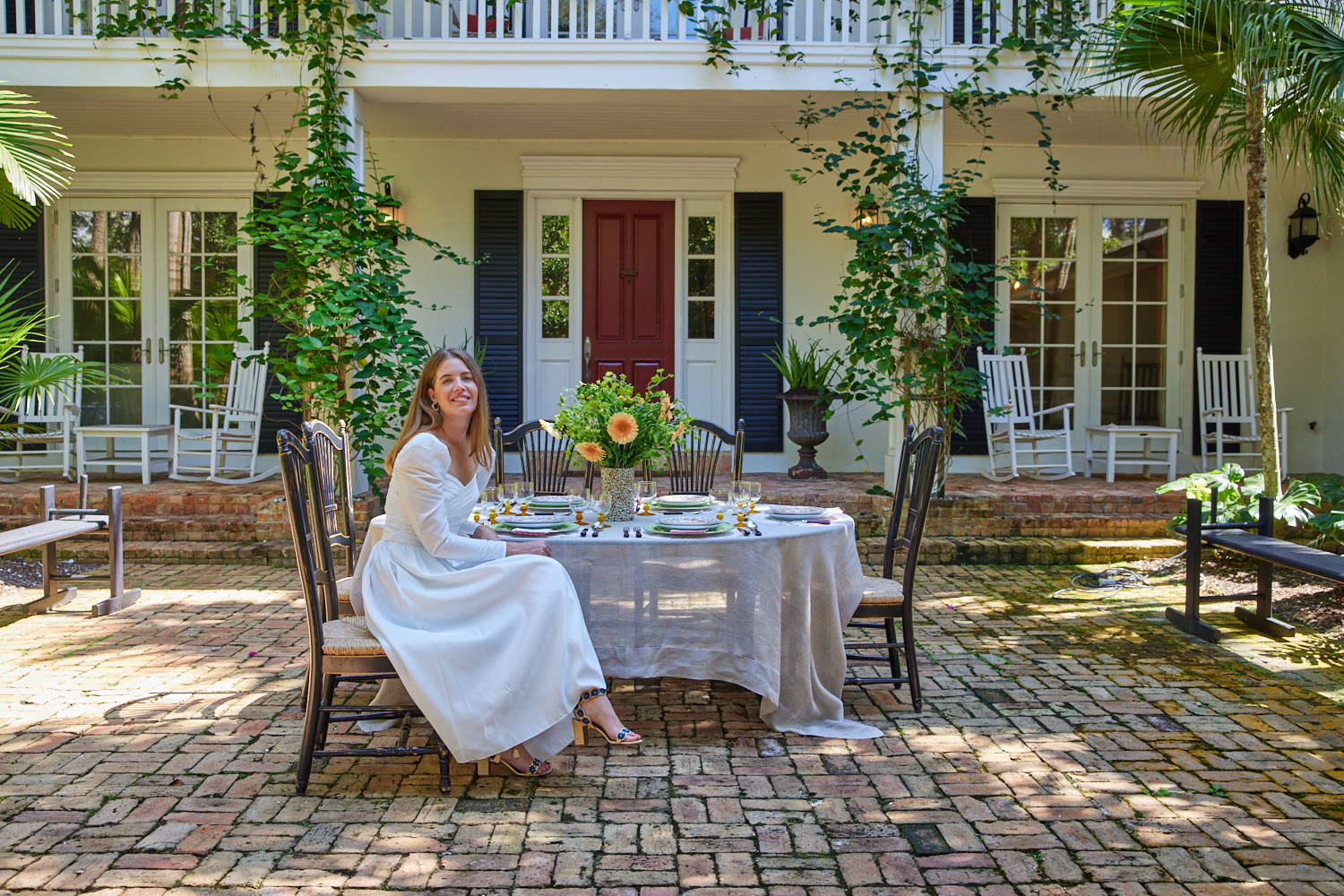 From a young age Federika embraced her mother's exquisite Latin American flair, and her father's timeless European style. The diversity of cultures and languages shaped her identity and, inevitably, her aesthetics, which are deeply rooted in the tropical vibes and classical elegance of her childhood home.
Continue reading to discover how our Founder and Creative Director Federika curates the pieces for Collecto.
"With time I have learned that I am the happiest when I am connecting. Most often this happens at home, when I host close friends for dinner and dancing, while forgetting about the spilled Barolo on the table."
- Federika Longinotti Buitoni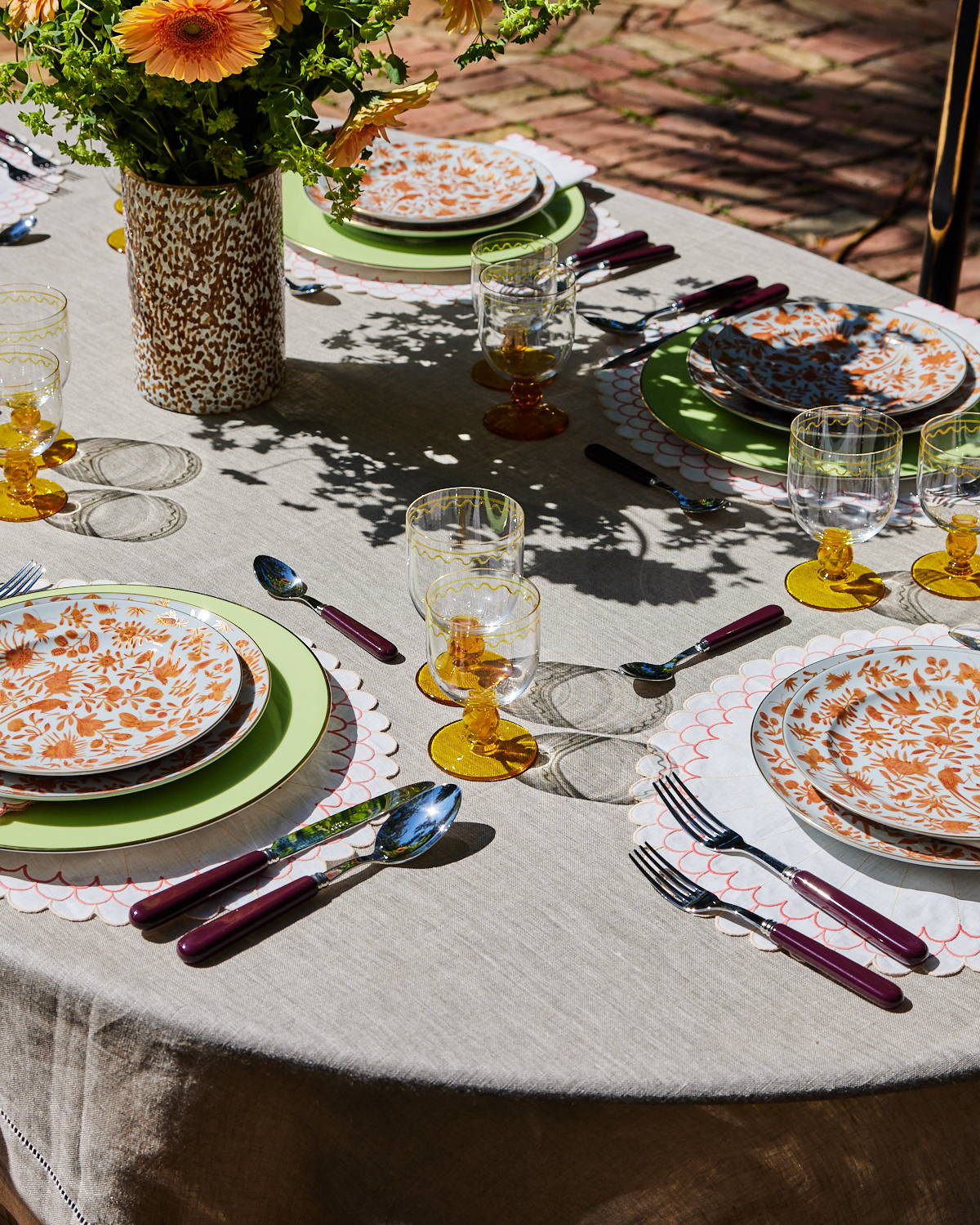 Time-honored artistry

Harnessing her love of craftsmanship, our collections naturally steer away from mass production. From hand embroidered linens coming from Portugal to mouth-blown glass vases from Murano, each tableware piece embodies ancient tradition. 
We source high quality products made responsibly in small batches, allowing traditional processes their time.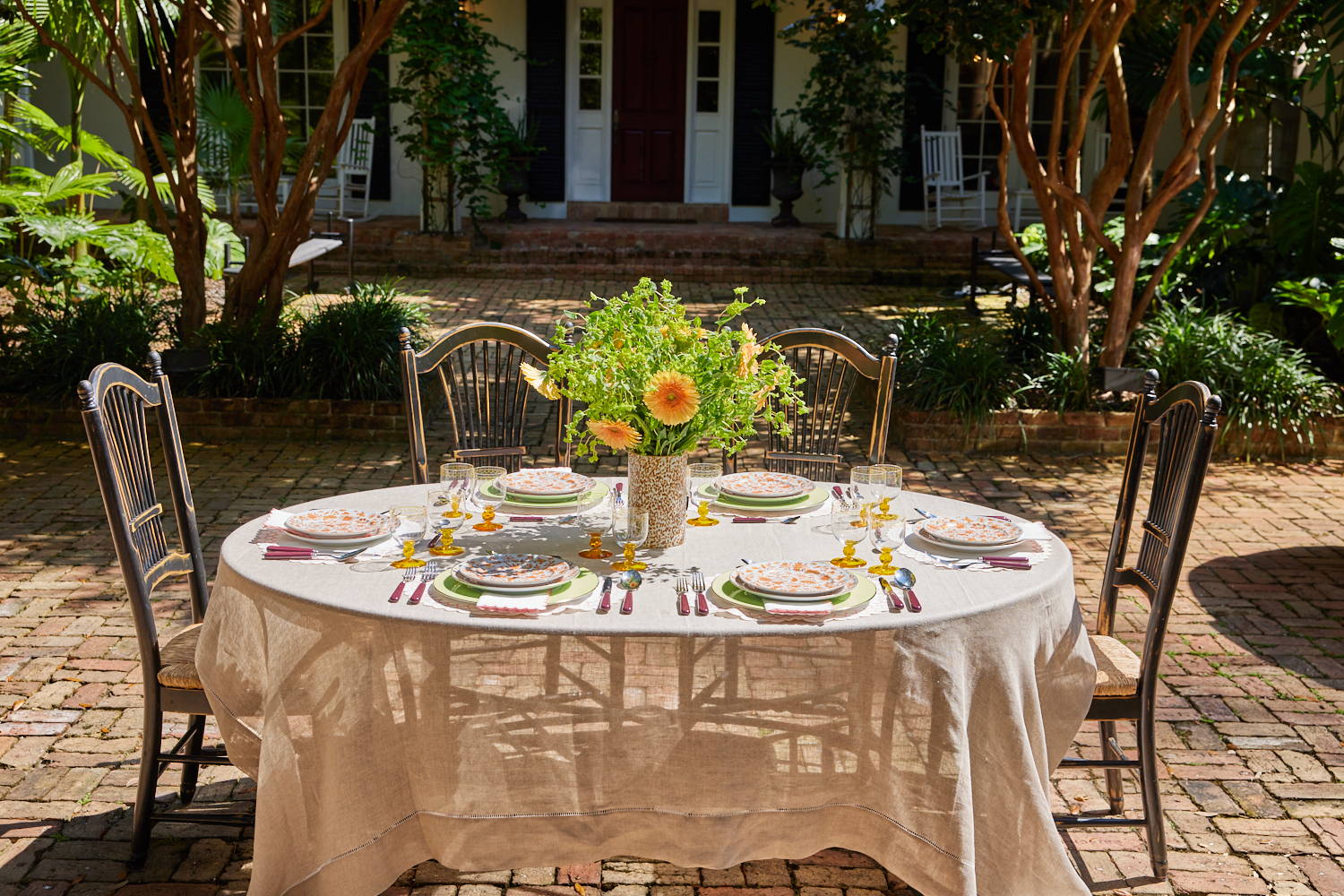 Telling great stories

When hosting friends over for dinner, there's no better conversation starters than the stories of the pieces at the table. We seek to find unique objects that have been crafted by local artisans and expert makers in different corners of the world, often following tradition passed down by generations – some dating back to four centuries!
Almost with a gallery-like approach, Federika curates a collection of exclusive tableware styles that embody the unique, the fun and the wonderful.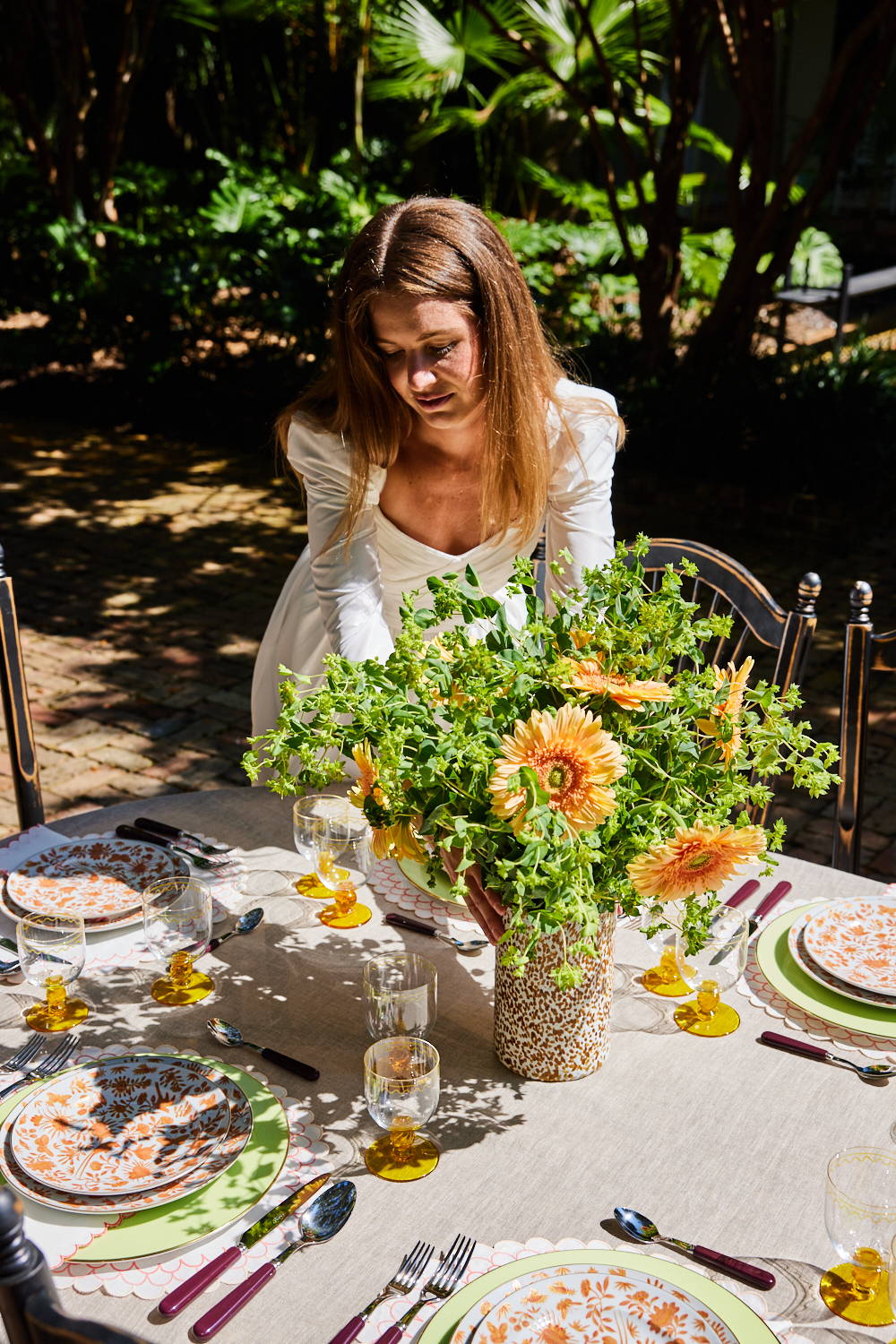 Crafted to last

We think that style is timeless, and so should our tableware. With a preference for enduring over disposable, each piece on COLLECTO has been crafted in the best materials, following strict quality guidelines and designed to last a lifetime.
Aiming to inspire you to bring distinctiveness to your table, our collections speak to the essence of the hostess, rather than passing trends. Expect to find heritage Italian porcelain plates, contemporary designer glassware and elevated, handcrafted linens with heirloom potential.
"Fashion fades, only style remains the same"
- Gabrielle Coco Chanel